Essential oils have hundreds of uses and benefits! So many, in fact, that it can be a bit overwhelming for those who are just learning about essential oils and wanting to use them in their daily lives. It's always good to know the everyday uses for essential oils.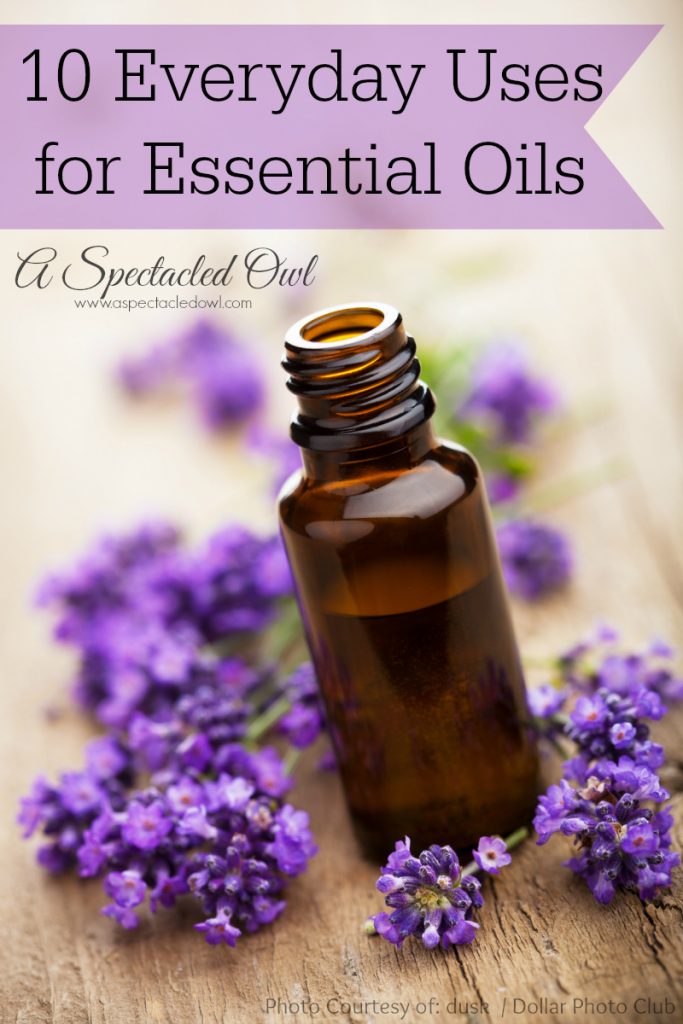 A great place to start is to simply integrate the use of oils in regular household chores, hygiene habits and more. Here are 10 ways to easily use essential oils in regular daily use:
Washing Hair – Leave a bottle of Tea Tree Oil in your shower and add a few drops to your shampoo before washing your hair. Tea Tree Oil is great for skin and scalp care and will also help to prevent and treat dandruff.
Body Wash – Add a few drops of Tea Tree Oil to your body wash as well to benefit your skin. It is great for treating acne, eczema, and many other skin conditions.
Bubble Bath – A bottle of Lavender in the bathroom makes for easy access when you want to relax in a bubble bath. Add several drops to warm bath water to relieve stress and anxiety.
Face Wash – Leave a bottle of Frankincense oil near your skin care products. Add a few drops to your face wash to treat acne, reduce pores, and improve the overall appearance of your skin.
Anti-Aging – Also leave a bottle of Myrrh near your skin care products. Add a few drops to your moisturizer before applying to prevent and treat the signs of aging. It helps to increase skins elasticity and can treat sun damaged skin as well.
First Aid Kit – Keep a bottle of Helichrysum and Myrrh in your first aid kit. Helichrysum can be used to treat sprains and swelling and Myrrh can be used as an anti-bacterial oil for cuts and scrapes.
Medicine Cabinet – A great go to for medicine cabinet oils is Peppermint, Lemon, Oregano and Frankincense. Peppermint can be used for sore throats and congestion – just take a few drops by mouth or rub on your chest. Lemon is great for cold and flu symptoms and to calm upset stomachs. It is also a great cleansing oil. And Frankincense is great for headaches – just place a drop or two on your tongue and press against the roof of your mouth.
Cleaning Cabinet – Keep a bottle of Lavender, Lemon and Tea Tree oils in your cleaning caddy or cabinet. Add a few drops of Lemon oil to your cleaning water for incredible anti-bacterial properties. Add a few drops of Lavender to cotton balls and place in your vacuum cleaner for a great clean scent in your home. Tea Tree oil diluted in a spray bottle with water and about a tablespoon of vinegar is an incredible all purpose cleaner.
Home Improvement – Add about 1 teaspoon of your favorite oil to a gallon of paint before starting a project. The oil will neutralize the odor of the paint without leaving any residue on your painted walls. Just make sure to stir well before using.
These are some great basics to get started using essential oils. If you place them around your home in areas where they are beneficial to use, it will help it to become second nature to grab the oils in your daily use. As you see the benefits of using the oils in these simple ways, it will inspire you to begin researching all of the hundreds of other ways to benefit from these incredible oils.