What should I make for the family tonight? Are there some healthy options? For kids and for adults, we've put together this list of the 19 Best Family Dinner Ideas – some are quick recipes, some are healthy recipes, some are more indulgent – regardless they're proven to be popular.
Best Family Dinner Ideas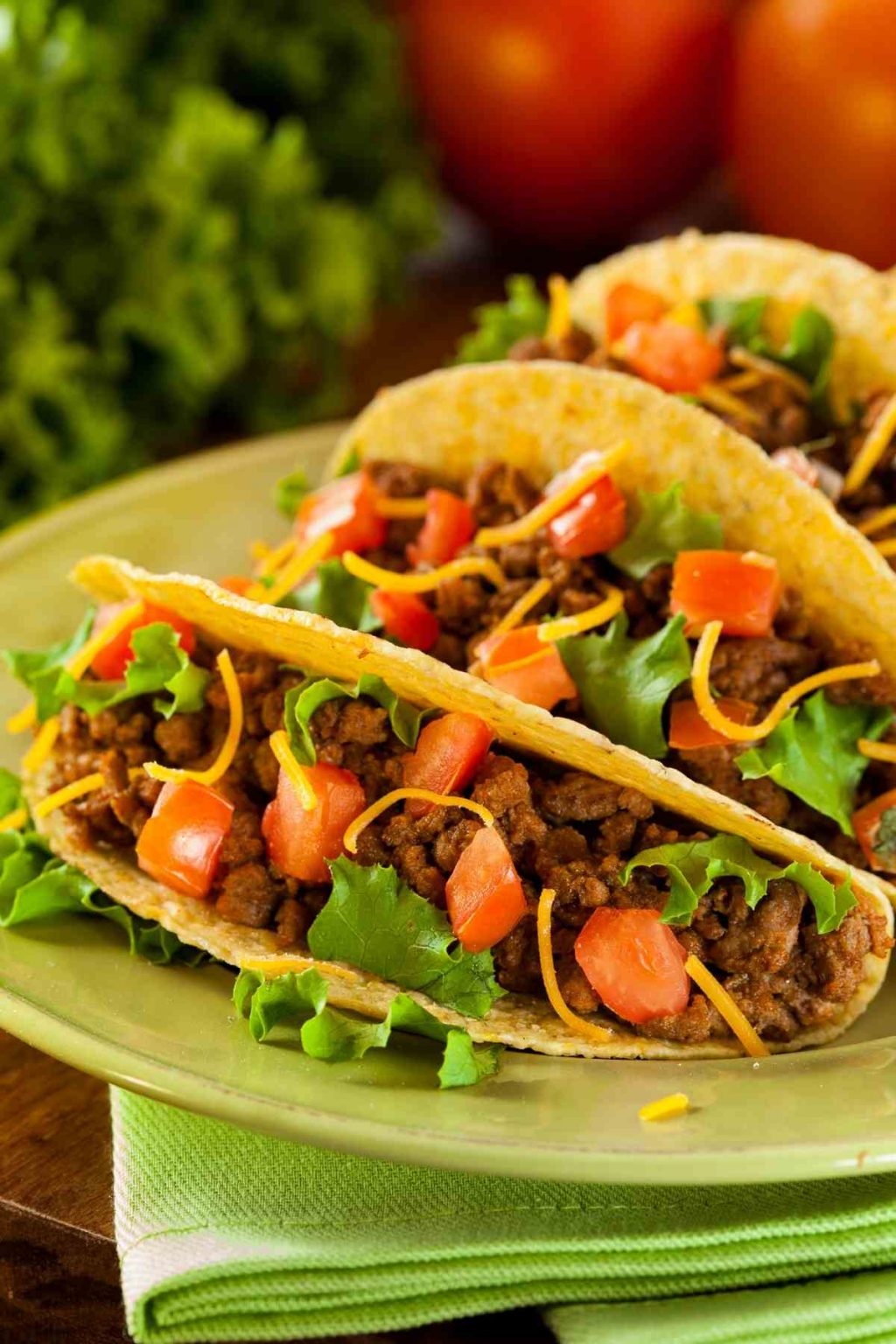 Are you ready for a recipe that will change your whole dinner game? These turkey tacos will knock your regular recipe right out! This lightened-up version will have your whole family wanting more!
Sweet, savory, and slightly sour. You'll have no complaints from your picky eaters! Oh, and did I mention it cooks in only 15 minutes.
It's creamy, it's cheesy, and it's perfectly seasoned. This Southern style mac and cheese is one of my kids' favorite dishes. Serve with ketchup for some extra delicious flavor.
Full of veggies and flavors your kids will like, this fried rice is fast, easy, and delicious. A winner all around!
This classic Chinese recipe is a family favorite all year round. It's sweet and savory with a hint of garlic flavor. Use flank steak or skirt steak for the best tender and juicy beef stir fry.
Shaped like corkscrews, this cheesy pasta is a fun choice for kids, making it a grown-up version of mac and cheese.
Made with pizza dough and your favorite toppings, these pizza rolls are ready in under 15 minutes in an air fryer. It's a homemade spin on a kid's favorite food that the whole family will love.
Crispy and crunchy, these healthy air fryer corn dogs are made without deep-frying. They'll be a big hit with kids and adults!
One of my kids' favorite meals is this easy Bisquick dumplings. You'll have a warm and comforting bowl of chicken dumplings in under 30 minutes.
All you need is 6 simple ingredients and 15 minutes for a quick weeknight dinner that's kid-friendly and mouth-watering delicious.
This summer salad is a fresh meal made with bacon, veggies and pasta. Great for toddlers as well as older kids!
One of the all-time best sushi dishes, this dragon roll is filled with shrimp tempura and cucumber, with a fine avocado topping, resembling the scales of a dragon. It'll definitely attract attention from your kids immediately.
There's nothing better than a hot dog in the summer! Easy to make and popular among kids. Note that for safety reasons, don't serve this to kids under 4 years old.
A delicious vegetarian dinner idea that's made with avocados, basil, garlic, lemon and olive oil. It's creamy, refreshing and full of flavor!
Tender and delicious pork chops cooked in rich and creamy mushroom soup. It takes 30 minutes to cook in one pan, a perfect family-friendly dinner for busy nights.
This pizza is divided into sections with different toppings representing the four seasons. This classic Italian recipe starts with homemade pizza dough and fresh ingredients for the best flavor. It's so much fun to make and eat!
This is a classic combination of thinly sliced steak and melted cheese in a soft and crusty roll. Philly steak sandwiches are easy to make at home and rival the best philly cheesesteaks in Philadelphia!
This warm, flavorful ramen will satisfy your cravings with a savory chicken broth, hearty ramen noodles and toppings like soft-boiled eggs and green onions. You can easily make this delicious, authentic miso ramen at home in less than 30 minutes – it's even better than the one from the restaurant!
This amazing recipe is surprisingly easy to make at home in under 30 minutes. It's a Thai stir-fried noodle dish made with glass noodles, proteins, veggies tossed in a savory and slightly sweet pad woon sen sauce. It tastes like it came from your favorite Thai restaurant.
Quick Family Dinner: Turkey Tacos Recipe
One of the few healthy options for kids, these turkey tacos are loaded with ground turkey, veggies, and spices. It's full of flavor and perfect for meal prep!
Ingredients
1

pound

ground turkey

2

teaspoons

olive oil

1/2

onion

chopped

3

cloves

garlic

minced

8

oz

tomato sauce

1/4

cup

water

1

tablespoon

ground chili powder

1 ½

teaspoons

ground cumin

1

teaspoon

smoked paprika

1

teaspoon

dried oregano

salt and pepper

to taste

4

oz

mild green chiles

tortillas

for serving

Other favorite toppings
Instructions
Heat oil in a skillet over medium high heat.

Once hot, add in the turkey and onion. Continue to cook and break apart the turkey, until browned.

Once the meat has cooked, add in the garlic, tomato sauce, water, chili powder, cumin, smoked paprika, oregano, salt, and pepper.

Stir and lower the heat, allowing the meat and ingredients to simmer for about 10 minutes.

Spoon out a small portion of cooked turkey into tortillas, top with your favorite toppings and a squeeze of lime. Serve and enjoy!