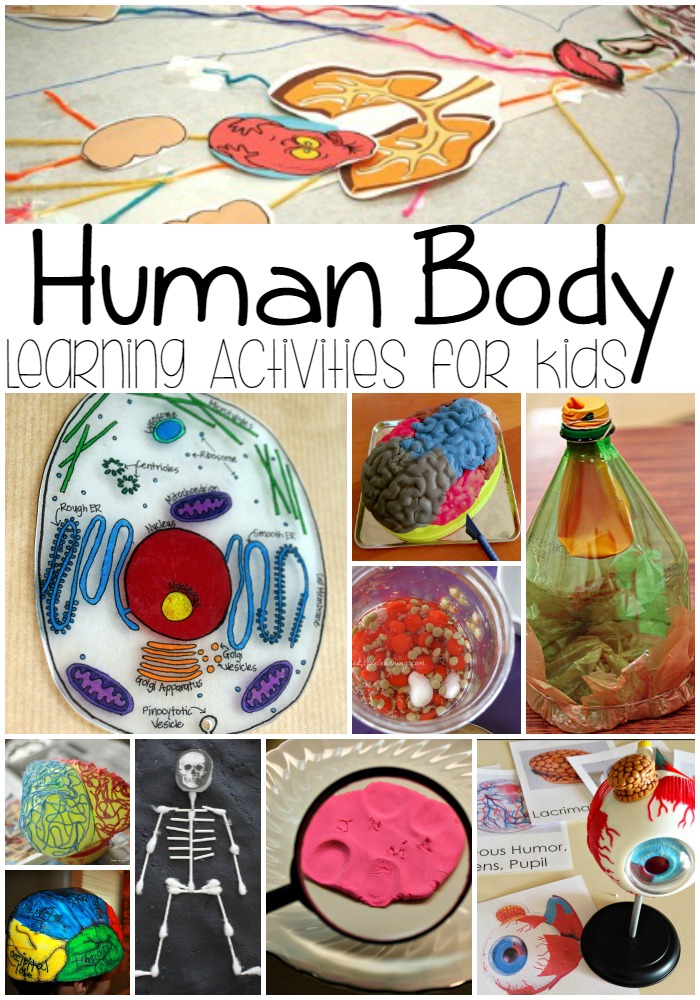 All three of my kids love Science and I love that I can also learn right along with them. We're trying to incorporate more hands-on experiments and activities because I really feel like that is a great way for kids to learn.
Learning about the human body was always one of my favorite topics in Science, so when I was looking through Pinterest and planning some of our Science curriculum, I couldn't help but find so many great human body learning activities for kids.
Here are 10 great ones I wanted to share with you!
1. What's Inside a Drop of Blood (Creekside Learning)
2. X-Ray Play Dough (I Can Teach My Child)
3. Shrinky Dink Cell Models (Got to Teach)
4. Messy Play Brain Surgeon (Left Brain Craft Brain)
5. Nervous System Printable (Meet Penny)
6. Human Respiratory System (Spell Out Loud)
7. Learning about Eyes (Suzie's Home Education Ideas)
8. Yarn Hearts (Mommy Labs)
9. Brain Hat (My Joy Filled Life)
10. Finger Print Science for Kids (KC Edventures)
Do you have a favorite activity or book that teaches your kids about the human body?