Just getting started on your weight loss journey? No problem! Follow this seven-day meal plan for breakfast, lunch, and dinner, and take the guesswork out of eating healthy every day.
From overnight breakfast oats and sous vide egg bites to steak salad, chicken, and turkey-stuffed peppers – each dish is healthy, satisfying, and tasty. All you have to do is remember to stay hydrated, listen to your hunger cues, and include some movement every day. You'll soon be well on your way to shedding those unwanted kilos.
Day One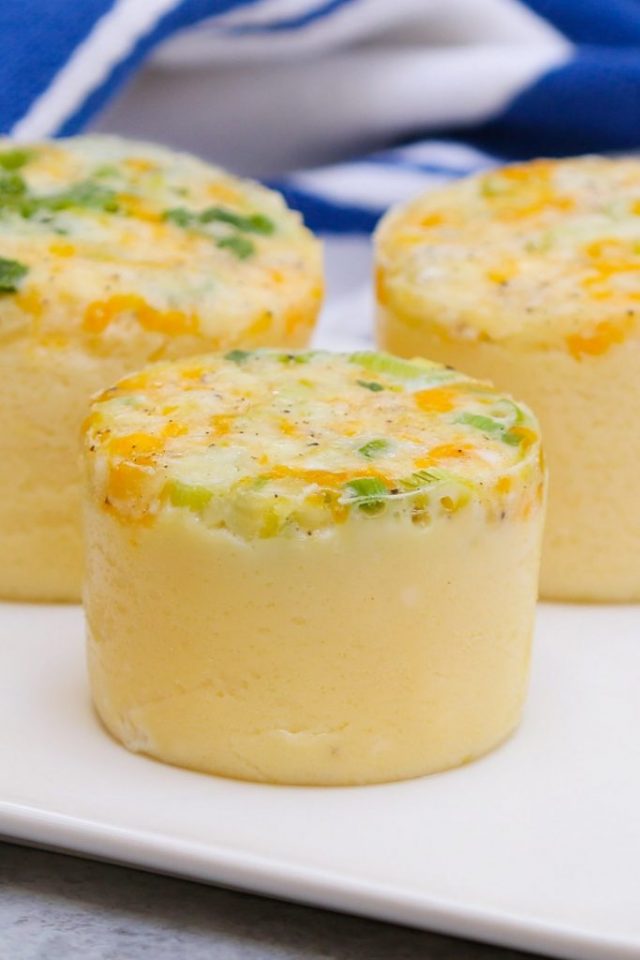 These egg bites are made sous vide style. Velvety smooth and full of flavor every time, this recipe is one you don't want to miss!
Have you ever tried miracle noodles? Also known as shirataki noodles, they're plant-based and grain-free. You'll especially love this recipe if you're looking for a dish with incredible flavor but fewer calories! Bonus, they're keto, paleo, vegan, and gluten-free.
Easy oven-baked salmon is tender, flaky, satisfying, and perfect for those wanting a healthy and delicious dish for lunch or dinner! This dish features an amazing sweet and savory citrus sauce you'll love!
Day Two
If you're new to the overnight oats game, don't worry! This recipe is perfect for beginners. Simply prepare, let sit overnight, and wake up to a healthy and delicious breakfast that's ready to eat! Plus, you can customize overnight oats with your favourite fruits too!
These are hands down the best pork chops you'll ever try! They turn out tender and juicy every time. All you need are five simple ingredients and 15 minutes of your time!
An ideal dish for vegans, these quinoa bowls can be enjoyed by everyone! They're healthy, filling and a must-try! The best part is they require very little time to prepare.
Day Three
Packed full of protein, this granola berry parfait is perfect for those looking to lose weight. Made with oats, fruit, nuts and natural sweeteners, this breakfast will satisfy your cravings while keeping things healthy.
Thirty minutes is all you need to make this healthy and delicious quinoa salad. This dish is loaded with vegetables and tossed in a simple lemon and olive oil dressing! Yum!
Enjoy these tasty bowls right away or put them in the freezer to eat later! Made with succulent shrimp, zucchini, bell peppers, and onions smothered in a creamy, buttery sauce, we think you'll make this recipe again and again.
Day Four
This recipe makes enough mini keto frittatas to share or to last you all week. Loaded with tomato, cheese, and spinach, this dish gives you a well-balanced meal in every bite.
Gone are the days when you needed to buy pasta sauce at the grocery store. This dish is easy to make at home and even better to eat. It's light, healthy and tasty too!
Loaded with ground turkey, brown rice, tomato sauce and spices, these turkey stuffed peppers need to make your meal prep list! They're easy, healthy, and perfect any night of the week. Add a crisp salad to make this a well-balanced meal.
Day Five
This protein-rich recipe is perfect for those on the go! Pack it in your kids' lunch or for you to snack on all day. You'll also get some great substitutions if you want to switch things up a bit!
Who's ready for a low-carb meal? Zucchini noodles are packed full of veggies! Tossed in a mouthwatering and creamy avocado pesto, this meal prep recipe is one you don't want to skip! Plus, it's ready to eat in under 20 minutes!
Here's a low-carb lunch that's also paleo, Whole30 and gluten-free! These chicken fajita bowls will last up to five days in your fridge, making them the perfect solution for week-day lunches or dinners!
Day Six
This delicious breakfast will have you wondering if it's really healthy for you! Apple cinnamon quinoa bites are ready in 30 minutes and make enough to last for a couple of weeks.
Cherry tomatoes, cucumbers, onions, and avocados make up this colorful weight loss salad. Tossed in a tangy dressing and topped with chicken, this salad recipe is one you'll come back to again and again.
If you love tuna sushi rolls, you'll love these deconstructed sushi roll bowls, too! These tasty bowls are packed full of protein, brown rice, and veggies, and covered in a spicy mayo sauce.
Day Seven
Making an omelet in a jar will make your life so much easier! All this one takes is 10 minutes of prep time and 15 minutes to cook.
This recipe can and will make your life a little easier by helping you eat healthy all week long! With just a bit of prep time, you'll have four meals ready to go.
Chicken, mashed cauliflower and sauteed vegetables are all you need to make these bowls. This simple recipe lets you enjoy an easy low-carb meal throughout the week! Packed with protein and vegetables, this dish is healthy and will easily fill you up.
Healthy Meal Plans Egg Bites Recipe
These egg bites are made sous vide style. Velvety smooth and full of flavor every time, this recipe is one you don't want to miss!
Ingredients
8

large eggs

1/4

teaspoon

kosher salt

if you use regular table salt, use 1/8 tsp

1/4

teaspoon

freshly ground black pepper

1

cup

shredded cheese of your choice

I used cheddar cheese in this recipe

3/4

cup

chopped green onions

non-stick cooking spray

It's important to use a good-quality non-stick cooking spray so that your egg bites won't stick to the mason jars. Alternatively, you can take a stick of butter and run it around the sides of the mason jars.
Instructions
Spray each mason jar generously with non-stick oil spray.

Add chopped green onions and cheese to each mason jar (you can customize with your favorite ingredients), filling about 1/3 full.

In a large measuring cup, whisk together eggs, salt, and pepper.

Pour the egg mixture to the jar, leaving about 1/2 inch from the top. (If you don't pour enough mixture to the jar, the mason jars may float in the water bath.)

Close the lid "fingertip tight". (You can easily open with 2 fingers).

Fill the container or pot with water and set the temperature of the sous vide circulator to 172°F (73°C). (Place a trivet mat beneath the pot to help protect your countertop!)

Place the mason jars in the water before the water gets hot. Set the timer for 1 hour.

When the timer goes off, remove the jars from the water, and let cool for about 10 minutes.

Run a knife around the edges of each jar to loosen. Remove them from the jars and serve warm immediately (or freeze for meal prep).
Notes
To prevent the egg bites from sticking to the mason jars, you need to spray generously with NON-STICK oil spray. Regular oil sprays don't work as well.
For Meal Prep: let your egg bites cool down completely before placing them in airtight containers or zip-lock bags. To freeze, you can leave them in mason jars or wrap them individually in plastic wrap once cooled. They will last for up to 1 week and the fridge or 2 months when stored properly in the freezer.