Need a delicious meal idea for your next potluck? Whether you're hosting or you've been invited, we've got 21 easy potluck dishes for your next gathering. We've even included ideas for breakfast, brunch, and dessert!
From one-dish salads and casseroles to muffins, dips and finger foods, there's a tasty recipe here for you that is sure to get the others talking.
This classic pop-in-your-mouth appetizer never disappoints. This version includes crisp bacon and spicy jalapeno for a delicious blend of flavors and textures.
These lean turkey meatballs are a nice change from ground beef and take just 30 minutes from start to finish! Add pasta sauce and serve in a bun or serve them as appetizers at your next party.
This is the ultimate finger food! Loaded with the delicious flavors of garlic bread and pizza, it's served as an appetizer that everyone will love! Be sure to have some marinara and ranch sauces nearby for dipping.
This refreshing pasta salad takes the flavors of bacon, lettuce, and tomato to create a delicious salad that's perfect for summer dinners in the backyard.
These tender and flaky biscuits are a Popeyes copycat and are sure to please! Follow the step-by-step instructions for guaranteed success. Serve them with crispy fried chicken and gravy, or spread them with cream cheese and jam for a sweet brunchtime treat.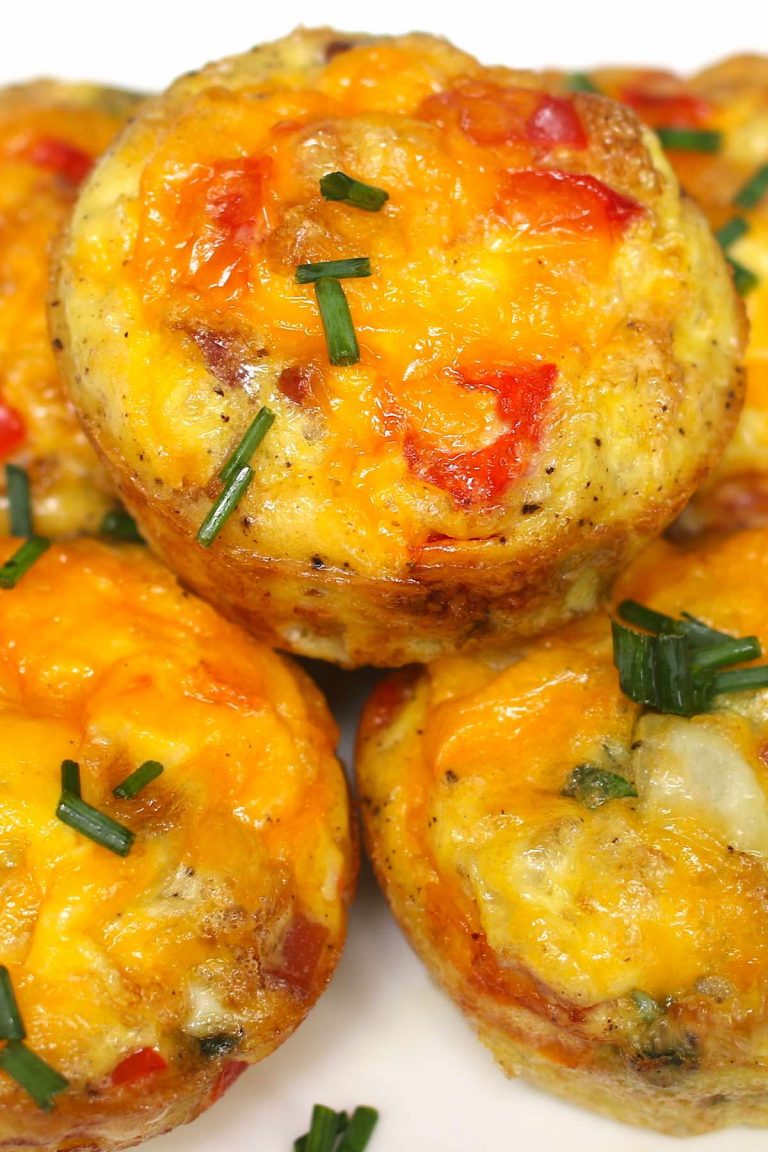 If your potluck is more of a brunch, these baked mini omelettes are ideal! Filled with the savory goodness of cheese, bacon and peppers, they're ready in just 30 minutes and can be made ahead, frozen and easily reheated!
It's always a good idea to have a juicy fruit salad available at any get-together. This fruit salad is a delightful blend of strawberry, pineapple, kiwi and mango. What makes this dish stand out is the homemade cinnamon chips!
If you're hosting a get-together on game day, here's something different to try. This cheese dip is served in a football-shaped bread loaf that everyone will love!
These aren't your kids' pizza rolls! Easily made in the air fryer, there are only 5 ingredients and they take less than ten minutes to bake up crispy and delicious.
Casseroles are always a must-have at potlucks. This one is big on flavor and can be cut into squares for easy serving.
These delicious potatoes include everything we love about loaded baked potatoes – sour cream, green onions, cheddar cheese and bacon! They're great served at room temperature or warmed up, and would make an ideal side to roast beef or fried chicken.
Sweet potatoes in a muffin? Yes! You'll be surprised at how tasty these muffins are. Sweetened with maple syrup and studded with chocolate chips, your kids will love them!
Whether you're enjoying this sweet treat at home, in a cafe, or at a party, banana bread is a crowd favorite. It's the perfect sweet bread to serve at brunch or as a dessert.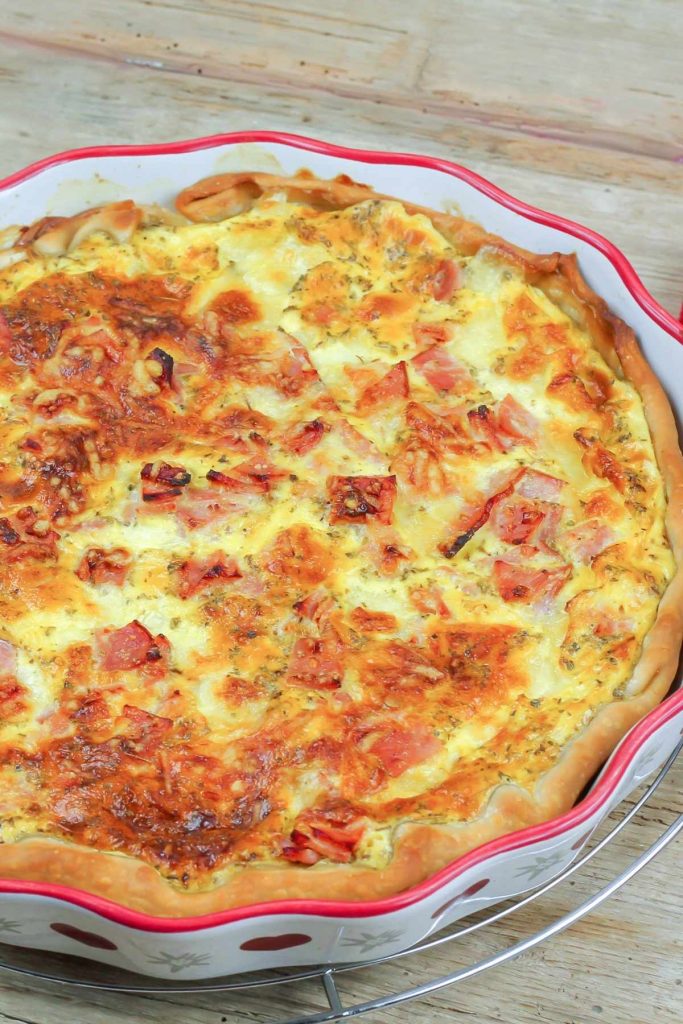 This classic brunch dish is filled with savory eggs and salty bacon and cheddar cheese in a flaky crust. Have it with a crisp green salad for a delicious brunch or lunch.
These delicious nuggets of goodness will have your kids begging for more. The recipe includes 6 different varieties so you can easily switch them up. Best of all, these sweet treats require no baking!
Hearty and delicious, these breakfast sandwiches are also vegetarian! They're an excellent choice for busy weekday mornings.
There's something incredibly comforting about oatmeal. These overnight oats make it even easier to enjoy this filling breakfast with just a few steps of prep the night before. Top them with whatever you have on hand! How about raisins, fresh fruit, chopped nuts or shredded coconut?
Baked in a muffin pan instead of a loaf pan, these cornbread muffins come together quickly and take just 15 minutes to bake. Serve alongside any meat from chili, to fried chicken, to ribs!
These loaded vegetarian nachos are gorgeous to look at and even better to eat! Your family won't even miss the meat.
Here's another casserole dish that's perfect for potlucks! Loaded with chicken and cheese, and then smothered in a delicious sauce, this dish will be a favorite at any get-together!
The flavors of cinnamon and apples are a perfect match. This cake is easier to make than an apple pie but just as delicious! Serve it warm, topped with creamy vanilla ice cream.
Easy Potluck Dish: Fruit Salad Recipe
It's always a good idea to have a juicy fruit salad available at any get-together. This fruit salad is a delightful blend of strawberry, pineapple, kiwi and mango. What makes this dish stand out is the homemade cinnamon chips!
Ingredients
8

ounces

strawberries

half package

2

kiwis

1/2

mango

1

teaspoon

fresh lemon juice

1

teaspoon

sugar

for fruit salsa

1/4

cup

granulated sugar

for Cinnamon Chips

1

teaspoon

cinnamon

6

flour tortillas 6-inch size

2

tablespoons

butter

melted

1/4

pineapple
Instructions
Preheat oven to 400F degrees. Set aside 2-3 large baking sheets.

Wash and cut kiwi, strawberries, pineapple and mango into same size cubes.

In a medium bowl, add pineapple, kiwi, strawberry and mango cubes. Add 1 tsp sugar and fresh lemon juice. Mix gently using a wooden spoon.

Cover the bowl with plastic wrap. Chill in the fridge until serving.

Cut the tortillas into triangles and place them in a large mixing bowl. Add melted butter and toss. Add 1/4 tsp cinnamon and ¼ cup sugar, tossing until evenly coated.

Place pieces onto prepared baking sheets and bake 3 minutes per side, flipping halfway through.

Serve the fruit salsa with baked cinnamon sugar chips and enjoy!
Notes
Make sure you don't burn your chips as they cook very fast.
If you want to add bananas to your fruit salsa, you can leave them out until right before serving, otherwise, they will brown and make your salsa mushy.