I have been compensated by JOHNSON'S® Baby for this post; however, I am sharing my own thoughts. All opinions are my own.
Getting kids ready & into bed at the same time every night isn't always simple. Some kids are easier than others but some kids, like my 9-year-old, need a set routine every night. When he knows what step comes next, it makes for a much easier transition. Creating a bedtime routine for older kids is just as important as creating one for younger kids.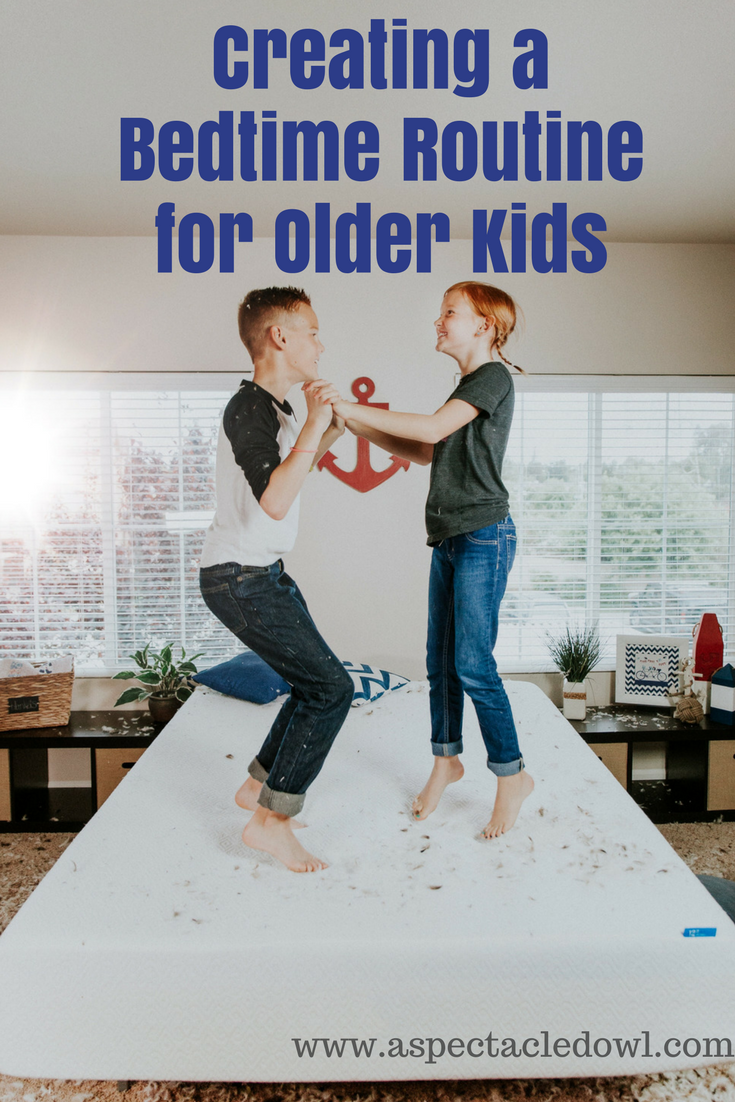 Ryan has always liked having schedules and routines. When his schedule would get changed or when something didn't happen that was supposed to happen, he would have a complete fit and be hard to calm down. As he's gotten older, it's definitely gotten easier but he still is very much a rule follower and likes having order in his life.
Every family is different as to how their bedtime routine looks but for most of us, there are some common areas that need to be done before bed. Unless your child bathes or showers during the day, then that chore usually falls after dinner. Getting Ryan into the bath (and now shower) used to be a huge ordeal. He hated water anywhere near his face, he never wanted to get in the bath but then when he was in, it was hard to get him out of the tub! It was never a fun time but it's obviously necessary.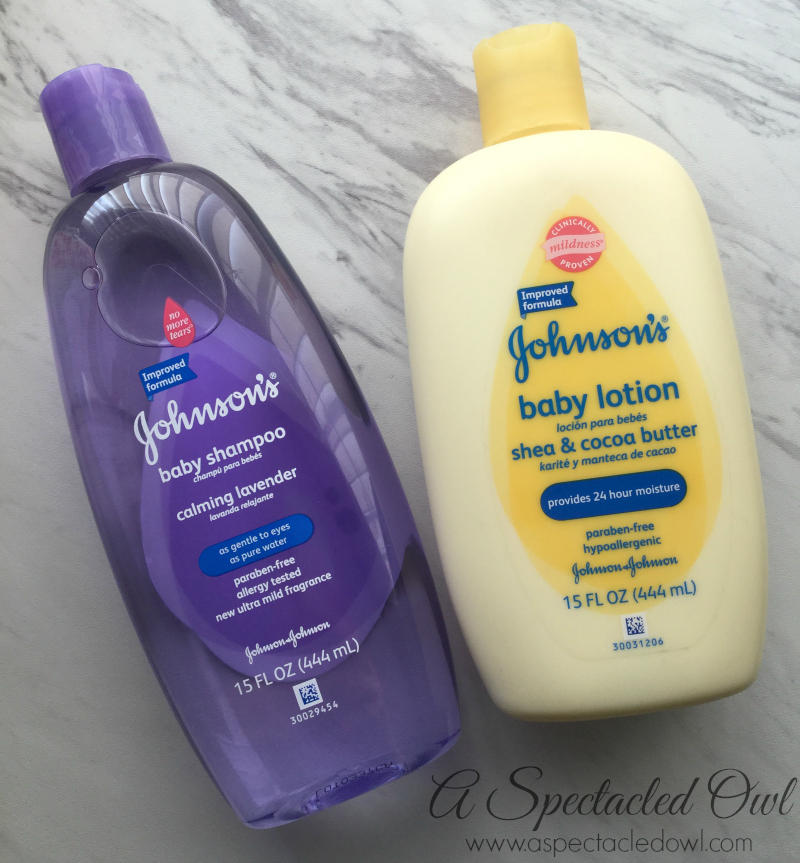 Shower/Bathing – As he's gotten older, getting Ryan into the shower has gotten easier and easier. Now at 9-years-old, he pretty much can handle showering all on his own. However, getting water in his face is still something he doesn't like at all. Because of this, I still help him wash his hair but he's told me that he really wants to start doing that on his own. We've been using JOHNSON'S® Baby Shampoo in Calming Lavender because not only does it have a calming scent, it also is gentle to his eyes when he tries to wash his own hair. Lavender is a great scent for bedtime as it's known to soothe & relax so it's perfect for Ryan.
Getting Dressed – After his shower, Ryan gets into his comfy pajamas and uses JOHNSON'S® Baby Shea & Cocoa Butter Lotion. Since the weather has been so dry, this has been perfect for his knees and elbows. He isn't a fan of thick, goopy feeling lotions so this lotion is perfect for him.
TV/Tablet Time – On school nights, Ryan is allowed to watch TV or be on his tablet until 8:30. His tablet automatically goes off at that time so he knows it's time to start heading to bed. Setting a time for the TV or devices to go off is going to depend on your family and your rules but having them go off at the same time each night has really helped our bedtime routine. On the weekends, Ryan is allowed to watch TV until 9 but his tablet still goes off at 8:30pm.
Brush Teeth – Teeth brushing used to be another thing that Ryan hated doing every night and every morning. When he got his braces on, his ortho gave him an electric toothbrush and he's loved brushing his teeth ever since. At that time, he was also given a little sand timer so he knows how long 2 minutes is and can get all of his brushing done.
Reading – Reading at night has been something I've made sure all 3 of my kids do every night. They didn't always love doing it but I really believe that have this be an every night thing, helped to shape their love of reading and books. Ryan usually reads for about 30 minutes before coming and telling us good night.
Diffuser/Essential Oils – Next to Ryan's bed, we have a diffuser that also doubles as a night light. Most nights, there is a mix of a goodnight essential oil blend and a stress relief essential oil. For many years, getting Ryan into bed and to sleep was awful! He'd be up until 11pm or later some nights. The essential oils help him to calm down & relax and he goes to bed so much easier and goes to sleep so much quicker! When he isn't feeling well, we use essential oils that are meant to help get him get better.
White Noise – With 2 teenagers that get to stay up a lot later than Ryan and our bedrooms all close to each other, having a white noise machine in his room really helps! It drowns out any noises that are happening around his room and calms him to sleep. He tends to like the rain setting because who doesn't love listening to the rain?
Johnson and Johnson has been a trusted company for generations. My mom used their baby shampoo, powder, lotion and baby oil with me and my sisters & I continued to use these products on all three of my kids. We shop for all of our JOHNSON'S® products in the baby care aisle at Walmart. It's simple to walk in and find exactly what we need and head out in just a short amount of time.
What does your child's bedtime routine look like?
If someone is reporting an adverse event or a product quality complaint, please tell them to call the Johnson & Johnson (J&J) North America Consumer Care Center at 800-361-8068 during normal business hours of operation: Monday through Friday, 8 a.m. to 8 p.m. ET. After normal business hours, they can report adverse events or product quality complaints through www.jnj.com Contact Us page.