Not too long ago, I saw a recipe for a sugar face scrub on Pinterest and thought I would give it a try. My skin was feeling oily in some spots, dry in others and just looked dull. Honestly, I didn't think it would do much but after using it, I was really surprised. I kept asking people in my family to feel how soft my face was (I'm sure they loved that!) and have made it several times since.
I decided to try my hand at making my own sugar scrub and I am so happy I did. While this is the first scrub recipe I've ever made, it definitely won't be my last! I love how sugar scrubs make my skin feel so soft! I also love that you can make so many different scents depending on your mood or the season.
Want to try another body scrub? I have a list of 30+ amazing body scrubs you should check out!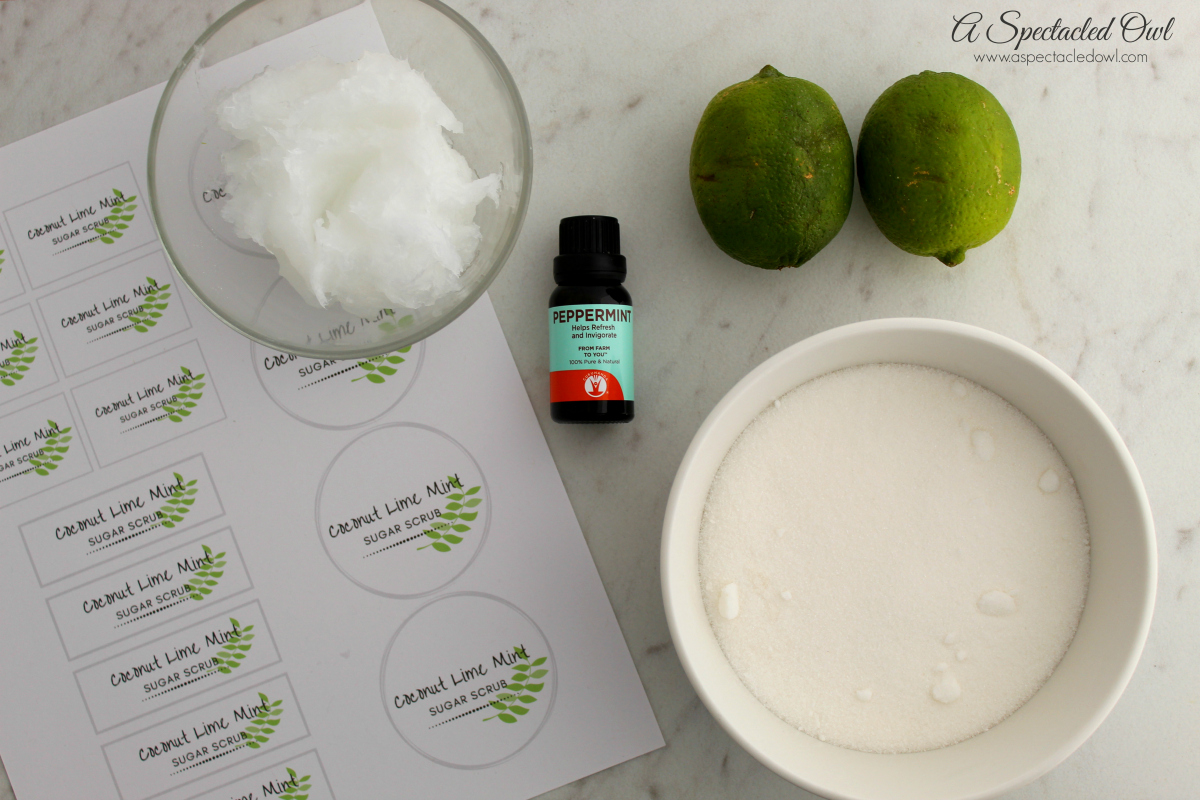 Coconut Mint Lime Sugar Scrub Recipe
Ingredients:
Other materials:
Mason jars
Printable (best printed on white sticker paper)
Directions:
Add coconut oil and sugar to a stand-up mixer. Using the paddle attachment, mix until blended.
Add remaining ingredients and continue to mix until incorporated.
Use a rubber spatula to get all sugar scrub off the sides. Scoop into 8 oz mason jars with secure lids.
Add printable tags and ribbon if desired.