It's that time of year when Christmas parties are in full swing! Whether it's for your friends, family, or work colleagues, you'll need a few delicious dishes to keep your guests happy.
Fortunately, we have no less than 25 Christmas Party Food Ideas that will satisfy everyone's taste buds! You'll see that Christmas party food doesn't have to include cinnamon, turkey, gammon, or gingerbread to be delicious. Take inspiration from our suggestions below.
These Ritz cracker appetizers are finger food that's perfect for just about any party! Incredibly delicious and requires just four ingredients. Plus they're ready in 15 minutes!
A copycat recipe from Wingstop, these Buffalo fries are the true definition of comfort food. They're homemade french fries loaded with cheddar cheese and gorgonzola. They're easy, quick, and incredibly delicious.
This recipe brings together your love of sandwiches and pizza! These sliders are filled with pepperoni, marinara, and cheese, all piled high between a soft dinner roll. Ready in under 30 minutes, you can easily skip the takeout!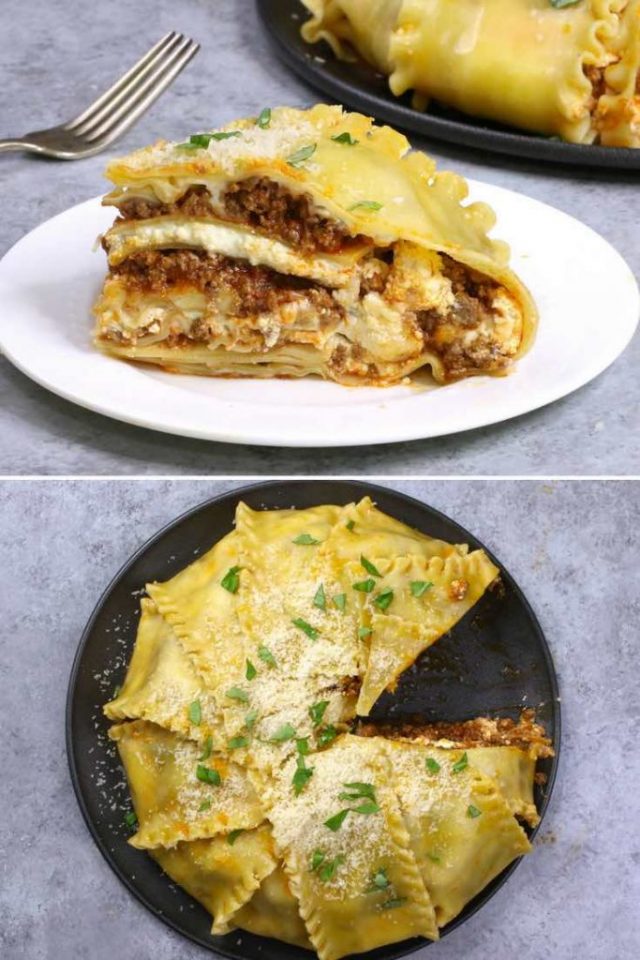 This recipe will take your classic lasagna recipe and turn it right upside down – literally. The best part? It's ready in about half the time!
If you're a fan of ribs, then you'll appreciate this recipe! It gives you fall-off-the-bone meat, a smoky taste complemented by BBQ flavoring. This may just become your new favorite cooking method, plus it only takes 10 minutes of prep.
It's Tuesday, and you need a new dish – how about a taco casserole? It's loaded with cheese, beef, corn, salsa, and tortillas. This dish not only looks good, but it also tastes good too!
These Sweet Potato Tots have a slightly surprising taste – sweet! They're the perfect vegan treat and will quickly become your new go-to comfort food. You may even be surprised that these err on the healthy side!
It's a fun appetizer that your kids will love helping you make! You only need three ingredients and 10 minutes of prep time! Serve them with your favorite dipping sauce, and enjoy!
It's the perfect dump-and-go meal that won't disappoint! Mississippi Pot Roast is tender, juicy, and full of flavor. Made with just five ingredients and 10 minutes of prep, it's the perfect meal for those busy weeknights.
If you weren't a fan of shrimp before, you will be after this recipe! Loaded with sausage, corn, potatoes, and juicy pieces of shrimp! Season to perfection with some cajun spice and fresh lemon.
Seafood lovers, stop here! These crab claws are delicious and succulent! Serve them warm with a side of butter and fresh lemon wedges. Don't forget the seafood crackers for those who want to get every piece of meat out.
It's pizza meets sub; it's Philly Cheese Steak Pizza! Loaded with onions, bell peppers, cheese, and steak – making this dish completely addictive! You'll even get tips on how to cook your meat and prepare your dough. 
An appetizer that makes it easy to share and enjoy with friends. This chili party ring is ready after 20 minutes of cooking time! You can make this vegan by substituting vegan hotdogs.
Your guests won't have to wait long for this dish! Sloppy Joes are a staple at any party. Easily made for a crowd, they are saucy and full of meaty flavors. Plus, you can make the meat ahead of time or the day of.
Baked in the oven, these mango habanero wings are crispy and coated to perfection! Ideal for Game Day or any get-together! Have your napkins ready, these wings are finger-licking good!
Mac and Cheese coated in Doritos? Yes, that's a thing! This recipe produces a mouthwatering dish that is crispy on the outside and creamy on the inside. Plus, they're a hit at parties and amongst kids and adults alike.
This dessert comes together in just 20 minutes! Don't worry; it gets better than that! Apple pie tacos are filled with apples, cinnamon sugar, caramel sauce, and whipped cream. Plus, you'll even get a video tutorial on how to make these.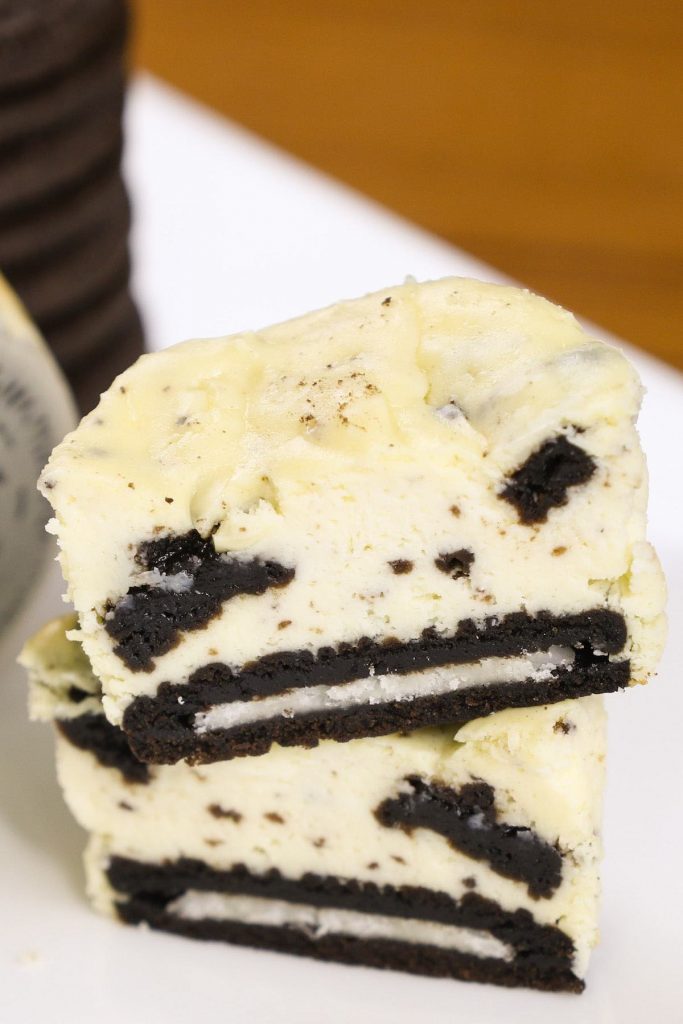 Creamy and smooth – this recipe perfectly combines Oreos with cheesecake! You'll get some easy tips on how to make Oreo cheesecake cupcakes too. Perfect to pair with your tea while satisfying your sweet cravings!
It's bright, colorful, and a fun way to serve your drinks for that next get-together. Combining fruit juice, real fruit, rum, and vodka – jungle juice will be a hit with all of your guests.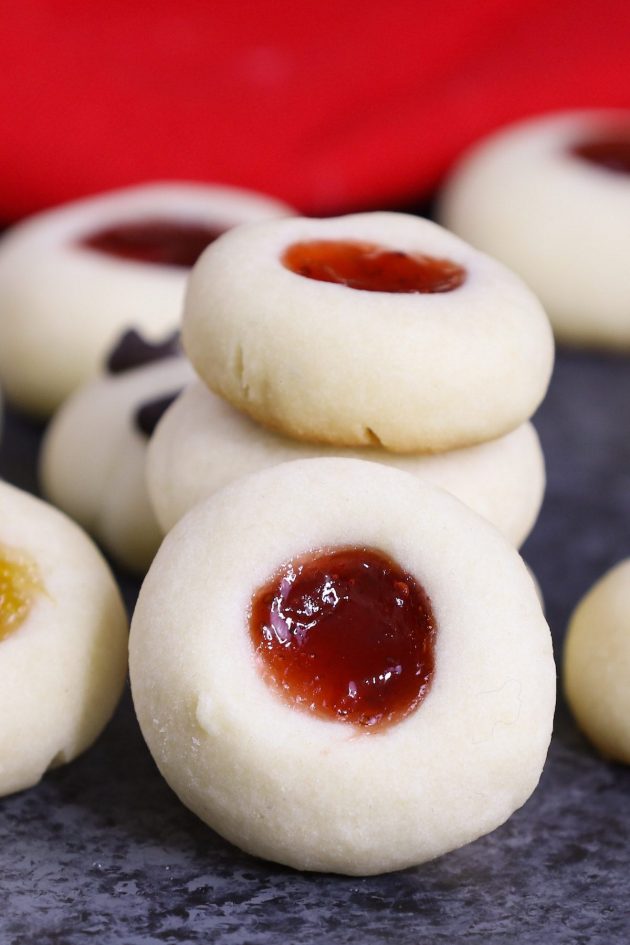 It's a classic cookie recipe made for your gatherings. Thumbprint cookies are soft, buttery, shortbread cookies packed with your favorite fillings.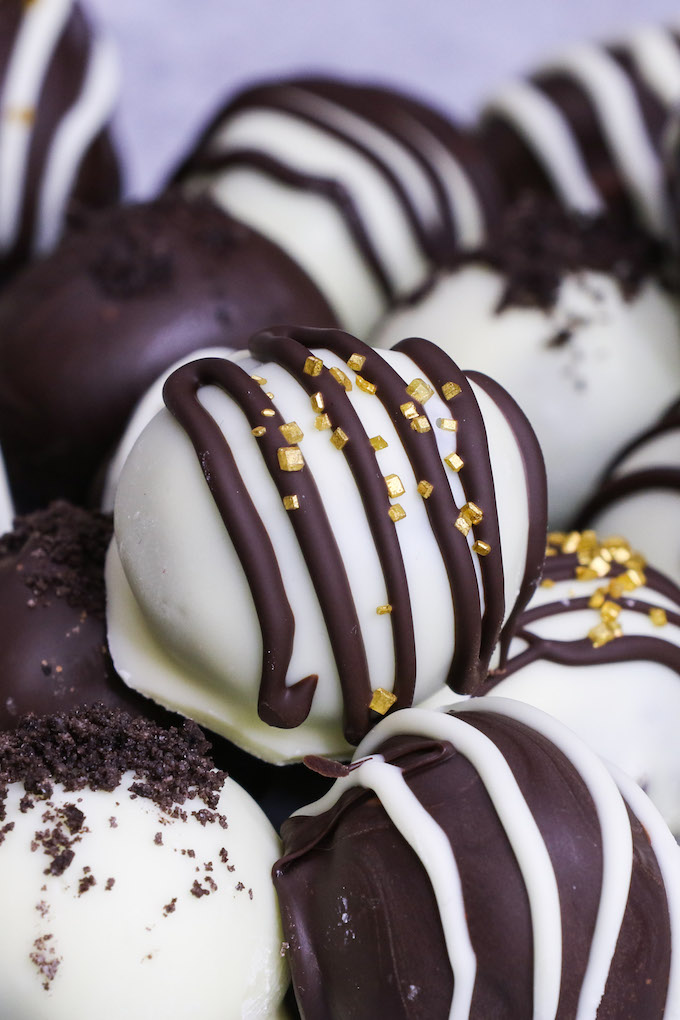 Who doesn't love anything made with layers? These Oreo truffles are a bite-size treat everyone will love! They're homemade, coated in chocolate and then decorated with sprinkles. If you're feeling creative, you can dip these in coconut or nuts too!
Have you ever eaten raw cookie dough? How about deep-fried? Now's your chance to do both! This recipe gives you a treat that is crispy on the outside and soft on the inside! It's nothing short of melt-in-your-mouth good!
These treats make any tea party look classy. Mini sponge cakes are a bite-sized treat that comes together in just 12 minutes of cooking time, with a dot of jam placed right between two cakes.
It's keto, low-carb, and gluten-free; this spinach dip is a must-make and a must-try! Just 7 ingredients, 10 minutes of prep, and 10 minutes of cooking time are all you need.
Whether you bake them, fry them or stick them in the slow cooker – meatballs are easy to make and the perfect grab-and-go app! The tip here is to use high-fat meatballs for a juicier taste!
Best Christmas Party Food: Buffalo Fries Recipe
A copycat recipe from Wingstop, these Buffalo fries are the true definition of comfort food. They're homemade french fries loaded with cheddar cheese and gorgonzola. They're easy, quick, and incredibly delicious.
Equipment
Mixing Bowl

Baking Sheet

Kitchen Tongs

Rectangular Baking Pan
Ingredients
Fries
3

pounds

russet potatoes

cut into wedges (see note)

3

tablespoons

canola oil

or sunflower oil
Buffalo Ranch Sauce
1

cup

buffalo wing sauce

3

tablespoons

ranch mix

or ½ cup ranch dressing
Toppings
4

ounces

cheddar cheese

freshly grated

4

ounces

gorgonzola

or other blue cheese, crumbled

2

green onions

minced

salt ad pepper

to taste
Instructions
Preheat oven to 425°F, placing the oven rack in the upper middle position. Turn on the convection or forced air if available. Line a large baking sheet with parchment and set aside.

For homemade fries: Scrub the potatoes under running water and place on a work surface. Cut away any blemishes. Then cut the potatoes into halves. Cut each half lengthwise into halves again. Then cut each quarter into two wedges. Place the potatoes in a mixing bowl and toss with the oil until coated evenly.

Scatter the potatoes evenly across the prepared baking sheet in a single layer. Bake until golden and tender, about 20 to 30 minutes, giving them a shake halfway through for even browning. You can also prepare the sauce and toppings while the fries are baking.

Stir the buffalo wing sauce and ranch together in a small saucepan over medium-low heat. As soon as it bubbles, reduce heat to the lowest setting to keep warm and reserve.

Remove the potatoes from the oven and transfer to a rectangular ovenproof pan. Turn on the broiler.

Drizzle the wing sauce evenly across the potatoes. Sprinkle the cheddar cheese on top followed by the crumbled gorgonzola/blue cheese.

Put the pan into the oven to broil for 2 to 4 minutes, or just until the cheese is starting to bubble. (Note: If your broiler is weak, you may need to move the oven rack higher so the fries are about 3 inches from the broiler.)

Remove the buffalo fries from the oven. Garnish with green onions and serve warm.
Notes
To save time, you can use store-bought frozen French fries instead of homemade.
Salt and pepper: Note that this dish can already be quite salty from the buffalo and ranch sauces. Therefore, added salt may not be necessary.
Storage: Buffalo fries can be stored in the refrigerator for up to 3 days in an airtight container and reheated in the oven for 5 to 7 minutes at 375°F. Do not freeze.