Body scrub recipes are easy to make and a great way to turn your bathroom into a spa! An exfoliating body scrub made with edible ingredients such as coconut oil, sugar, salt or mint is the best way to treat your skin so that it remains at its best! They're simple to make, but they're so effective and perfect for gift-giving.
Best body scrubs
Whether you want to add more food-based ingredients to your body scrub or are simply looking to change up your scrub game, you'll find tons of inspiration in the body scrub recipes below.  The best body scrubs will exfoliate flaky and dry skin, and lock in moisture to reveal softer skin. With everything from sugar body scrub to salt scrub and beyond, these DIY recipes are perfect for holiday gifts and great for enjoying at home!
What is a body scrub?
A body scrub is a beauty product that improves skin health for the body. Also called a body exfoliant, a body scrub removes dead skin cells and hydrates the skin, making the skin soft and smooth. It's usually made with sugar or salt, and mixed with massage oil and other aromatic ingredients.
How to make body scrub
Body scrubs are really easy to make and take about a few minutes. So ditch the store-bought scrubs and make your own at home!
Get the ingredients: In a mixing bowl, add all ingredients.
Mix: Mix the ingredients thoroughly. Add more oil if it's too crumbly, and add more sugar or salt if it's too oily.
Store in a container: Once you've reached the desired consistency, spoon your body scrub into an airtight container.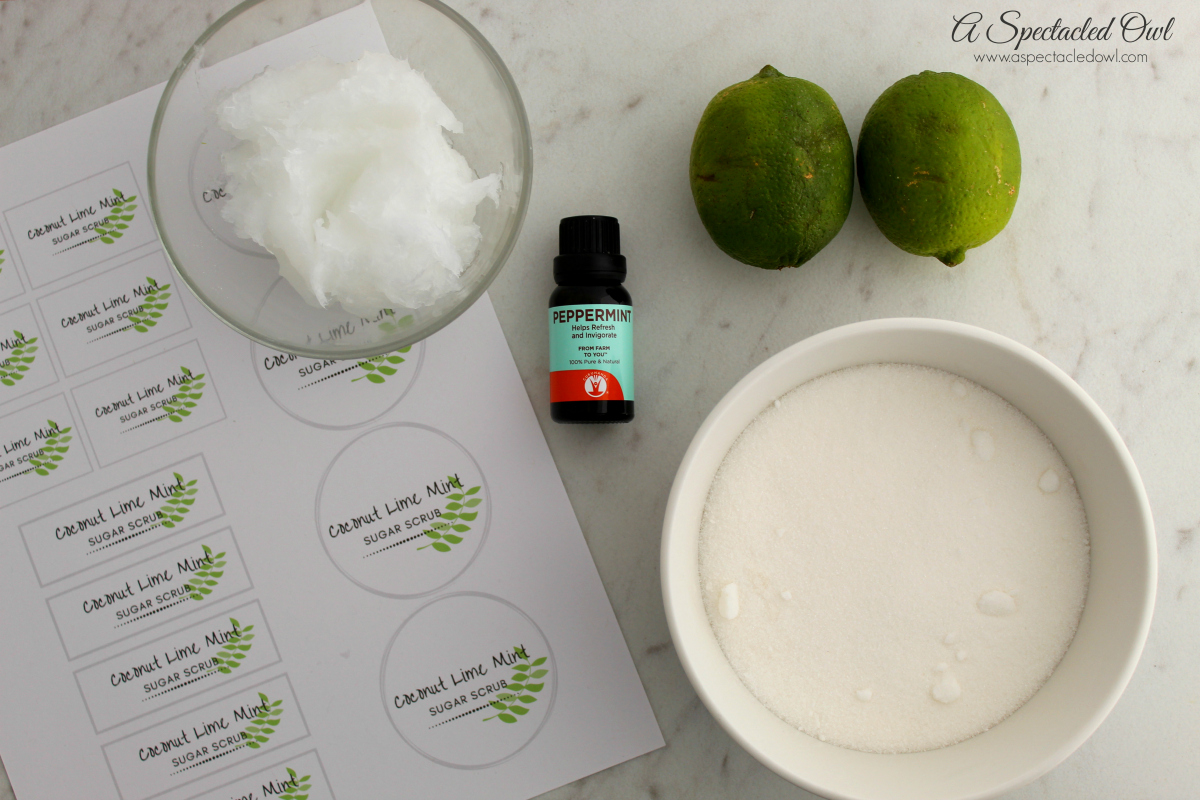 How to use body scrub?
Once you've made your body scrub, you can use it in the bath or shower to improve your skin health. First, thoroughly wet your skin with warm water (avoid hot water as it can dry your skin). Then apply body scrub with your hands. Spread the scrub over your body and massage it into the skin using circular motions. Rinse off and follow up with body lotion afterward.
Sugar scrub recipes
Sugar scrubs are some of the best body scrub recipes out there. Typically made with sugar such as granulated sugar or brown sugar and massage oil, they're incredibly moisturizing and exfoliating to the skin. You can accent the sugar and oil base with accents like mint, raspberry, grape, and orange.
1. Coconut Mint Lime Sugar Scrub | A Spectacled Owl
Make this sugar scrub to help physically exfoliate the dead skin cell buildup. It's a rich skin moisturizer and leaves your skin smelling like a tropical vacation with the scents of mint, lime and coconut!
2. Chocolate Sugar Scrub | Simply Stacie
This chocolate sugar scrub is a great exfoliator thanks to the natural raw sugar and cocoa powder, and will leave your skin soft since it contains coconut oil. Made with 3 ingredients, and is 100% edible.
3. Apricot Sugar Scrub | A Pumpkin and a Princess
This scrub is essentially a 2-ingredient body scrub, made with apricot oil and granulated sugar. Apricot oil can help to exfoliate the skin and helps it retain moisture, eliminating patches of dry skin, and relieving inflammatory conditions such as rosacea, psoriasis, and eczema.
4. Root Beer Float Sugar Scrub | Bloomi
Root beer contains a variety of health benefits and are great to promote skin health. It is also an all natural pain reliever that promotes healing for arthritis.
5. Whipped Grapefruit Mint Sugar Scrub | The Kitchen McCabe
The base of this scrub is sugar and coconut oil, mixed with grapefruit oil and peppermint oil. Grapefruit oil has powerful cleansing properties and can help to promote the appearance of clear, healthy-looking skin.
6. Sugar Cookie Body Scrub | Mommypotamus
Made with all natural ingredients, you're going to love this body scrub. It's great for dry skin with the fantastic aroma.
7. Mint Sugar Scrub | Love Grows Wild
The beautiful light green color of this mint sugar scrub caught my attention immediately. Made with sugar and coconut oil, mixed with peppermint extract and green food coloring. You'll love to have this addition in your bathroom!
8. Raspberry Lime Sugar Scrub | Beets and Bones
The base of this scrub is raspberry jam, sugar and oil. You'll get the sweet summer berry smells all year long. This homemade sugar scrub has bright red color with amazing aroma, great for improving your skin and for gift giving.
9. Cherry Blossom Sugar Scrub | Le Zoe Musings
This sugar scrub is a perfect for spring. The cherry blossom petals add freshness and special aroma to the scrub, leaving your skin clean and soft.
10. Sweet Grape Body Scrub | Savy Naturalista
Filled with vitamin C and antioxidants, grapes can help to revitalize your skin and protect it from cancer-causing ultraviolet radiation.
11. Spiced Orange Sugar Scrub | Life With Lovebugs
This is one of the easiest body scrub for beginners. Made with a few simple ingredients, this scrub has the base of sugar and coconut oil, mixed with pumpkin pie spice and orange essential oil.

Salt scrub recipes
Salt scrubs are so easy to make at home. They will moisturize, exfoliate and cleanse your skin, leaving it soft and radiant all day long. Once you try the following recipes, you'll never buy salt scrubs for $30+ or pay $50+ at the spa any more!
12. Lime Salt Scrub | Glue Sticks and Gumdrops
This easy lime salt scrub is not only the perfect solution to dry skin, but costs far less than expensive store-bought scrubs. It's a refreshing scrub that leave your skin soft with a great smell!
13. Salt and Honey Scrub with Grapefruit | Rise and Shine
Honey is naturally antibacterial and great for acne treatment and prevention. It's also very moisturizing and smoothing. Grapefruit is high in antioxidants which fight the free radicals that cause wrinkles, discoloration and dull complexion.
14. Peppermint Tea Bath | Thirsty for Tea
Peppermint tea helps the diminish the appearance of rashes and redness of the skin and flight acne, while producing a cooling sensation. This scrub helps to improve your skin health while leaving it with invigorating scent.
15. Geranium Pink Sea Salt Body Scrub | FruetCake
This geranium body scrub is great for alleviating pain and reducing inflammation. Geranium essential oil will help with depression, anxiety and insomnia. Give it a try, and you'll love the scent of geranium lingering on your skin!
16. Salted Cream Body Scrub | Hello Natural
This salted cream body scrub is believed to be Geisha beauty secrets that date back centuries. It's a special treat for the body and the lactic acids helps to nourish and improve the skin.
17. Almond and Floral Body Scrub | Lia Griffith
Almond is considered one of the many natural ingredients that work like a charm for the skin. Since the ancient times, it has been used in many beauty remedies to nourish the skin and keep it radiant.
Coffee scrub recipes
Coffee scrubs are a different type of exfoliation which helps to remove dead skin cells from the skin's surface through the act of sloughing the skin. Finely-ground coffee particles are usually used in the recipe.
18. Coffee Salt Scrub |Savy Naturalista
The base of this scrub is coarse seal salt, coffee grounds and oil. It takes about 5 minutes to make and is so much better than doing it at an expensive spa.
19. Peppermint Sugar Scrub with Coffee | You Brew My Tea
The combination of peppermint, sugar, and coffee will improve your skin health in the cold winter months, leaving the skin soft and moisturized with the scent of peppermint.
20. Vanilla Latte Sugar Scrub |Ma Nouvelle Mode
Coffee is the key base for this scrub and it helps to reduce inflammation and scrub away dead skin cells to reveal the new and healthy skin underneath.
Citrus scrub recipes
Citrus body scrubs have gained popularity due to their super yummy citrus scent. The citrus scrub recipes below help to soften the skin, remove dead cells and make your body silky smooth.
21. Citrus Green Tea Body Scrub |Dabbles & Babbles
This Epsom salt scrub helps open pores and draw out toxins. It also increases circulation, relaxes muscles, and helps alleviate tension. It's a simple and easy recipe that's ready in 10 minutes.
22. Citrus Basil Body Scrub |You Brew My Tea
This citrus scrub is made with a few simple ingredients and super refreshing. It improves the skin health and leaves a great scent.
23. Energizing Orange Body Scrub | Shoofly Vintage
A quick and easy natural scrub, this energizing orange body scrub is one of my favorites and helps to soften the skin with amazing citrus scent.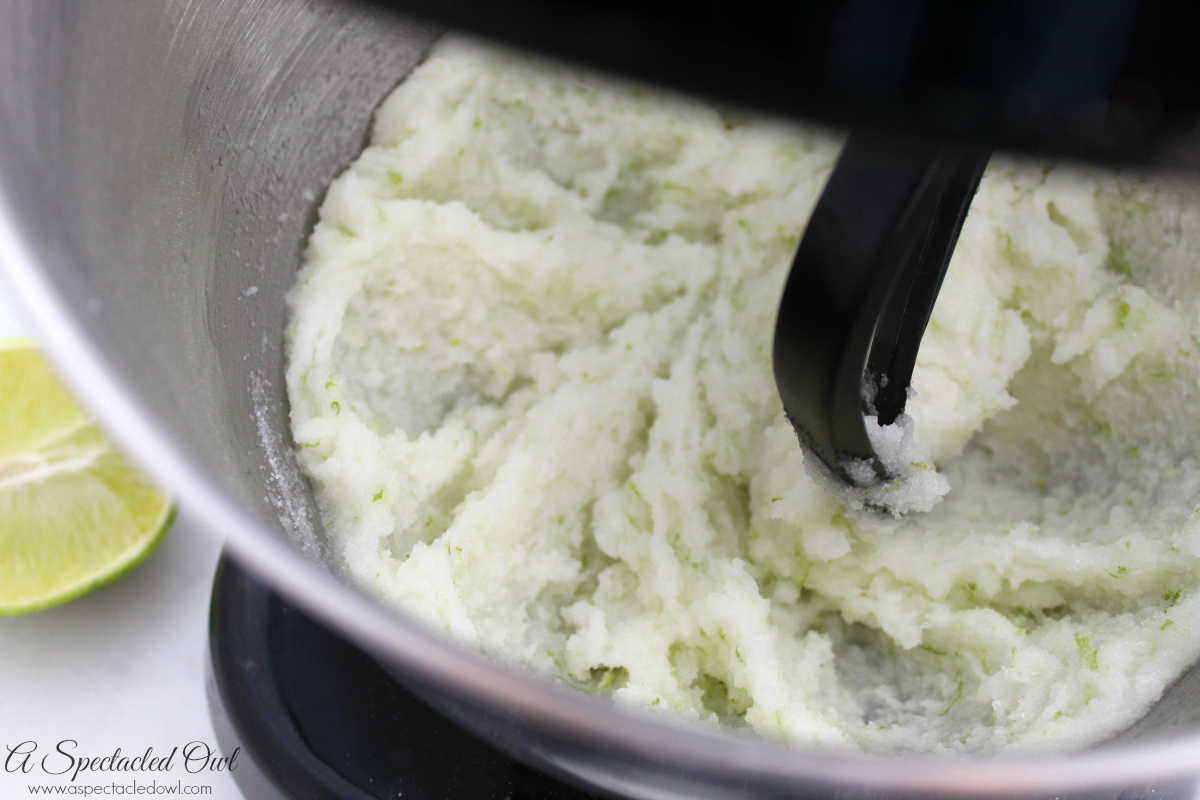 Other body scrubs for dry skin
In addition to the popular scrubs above, there are other variations that's great for dry skin and easy to make and great for beginners:
24. Pumpkin Spice Body Scrub | You Brew My Tea
This body scrub is perfect for fall with the scent of pumpkin spice. It's inexpensive and easy to make at home. This scrub helps to remove dead skin and is an excellent treatment for eczema and acne.
25. Vanilla and Pumpkin Spice Body Scrub | Soap Deli News Blog
This homemade body scrub is made with all natural ingredients. I like the combination of vanilla and pumpkin spice, giving this scrub a special scent.
26. Rose Body Scrub | Oh So Pretty
This scrub contains rose oil which helps skin heal from scars, moisturize it, and fight inflammation. It's great for dry skin with a special scent.
27. Moisturizing Vanilla and Coconut Body Scrub | Cooking ala Mel
This is a great scrub to exfoliate and nourish your skin, especially during the cold winter months. It's a pretty basic scrub that's great for dry skin.
28. Oatmeal Body Scrub |Freebie Finding Mom
Oatmeal can help to soak up the excess oil on your skin and treat acne. The antioxidant and anti-inflammatory properties help to treat dry skin and remove dead skin cells.
29. Creamsicle Body Scrub |The Gunny Sack
This body scrub has a fresh and clean citrus scents, making it perfect for a holiday gift such as Mother's day.
30. Pomegranate Body Scrub |The Latina Homemaker
The antioxidants from pomegranate help to prevent acne, sun damage and even skin cancer. This is the scrub that's great for dry skin with an amazing scent.
If you love these body scrub recipes, check out my favorite DIY Beauty Recipes next!
Best Body Scrub Recipes: Coconut Mint Lime Sugar Scrub
Make this sugar scrub to help physically exfoliate the dead skin cell buildup. It's a rich skin moisturizer and leave your skin smell like a tropical vacation with the scents of mint, lime and coconut!
Ingredients
½

cup

coconut oil

1 ½

cups

white sugar

¼

teaspoon

peppermint essential oil

2

teaspoons

lime zest
Instructions
Scoop coconut oil into a microwave safe bowl and microwave it on high until it's completely melted (20-30 seconds).

Pour the melted coconut oil into the sugar and mix well. If it's too wet, you can add more sugar and mix until it reaches your desired consistency.

Add peppermint oil and lime zest. Continue to mix until incorporated.

Use a rubber spatula to get all sugar scrub off the sides. Scoop into 8 oz mason jars with secure lids.

Add printable tags and ribbon if desired.
Other Materials
Printable (best printed on white sticker paper)