If BBQ ribs are on the menu, you'll need one or two delicious side dishes to complement them! Whether they are sweet and tangy or on the smoky side, we've got the best side dishes to serve with your ribs.
Once you've seen the list, you'll never wonder what to serve with BBQ ribs again! All that's left to do is tuck in.
15 minutes! That's all it takes to make this BLT pasta salad. It is colorful and refreshing and will become a staple to any of your outdoor gatherings. The creamy thickness comes from mixing yogurt, ranch dressing and mayo but the scrumptious taste comes from the bacon!
The secret to the best corn on the cob is to serve it hot and with butter! It will simply melt in your mouth and add that bit of extra texture to your BBQ rib dish. For a little extra flavor, add a teaspoon of sugar to the boiling water, it will certainly give your corn that sweet flavor you are longing for.
Rich and creamy and almost as finger-licking good as the ribs! Mac and cheese is best known as a comfort food or simply that dish that spreads far. The egg yolks and evaporated milk in this recipe add that creaminess you desire, and the cheese simply provides that overall mouthwatering flavor you crave!
With just four simple ingredients and an air fryer, you will be able to have the top-tasting asparagus dish. Grab some lemon butter, some red pepper flakes for spice and a dash of your favorite herbs and spices and you will have a dish that will have your family begging for more.
Commonly stated, frozen fries are easier and better to cook in the air fryer. They come out with a nice crisp outside and a moist and fluffy inside. All you have to do is add in a bit of salt and pepper and prep a good dip (if you're not opting for ketchup) and you easily have your perfect french fry side dish.
There is nothing more light and satisfying than steamed broccoli to go along with your ribs. Plus, if you steam them correctly they will provide vibrant green color to your dish, all it takes is about 5-7 minutes of steaming and you will not only add color to your dish but some great nutrients too!
With any BBQ, you do not want to skip out on the potato salad. If you forget it, you will want to make sure someone can whip it up in no time. Potato salad is not only a BBQ fave but a family tradition as well. So grab the Miracle Whip to make the perfect secret sauce for this creamy potato salad.
Hands down a simple and fresh dish that adds a bit of crispness and deliciousness all in one dish. You will certainly forget that you are eating cabbage in this dish with the lime and cilantro overpowering its taste and leaving you wanting more.
In a hurry, but want some delicious thick bread to soak up the rib sauce or to simply eat on the side? Make this quick and easy cornbread for one perfect side dish for your Sticky Ribs. With just about 5 minutes of prep time, this cornbread turns out crispy on the outside and moist and fluffy on the inside.
This salad will have you dreaming and wishing that you were off on vacation at a beautiful beach! The mangos, onions, cilantro and tomatoes will quench your thirst and satisfy your palate all in one bite!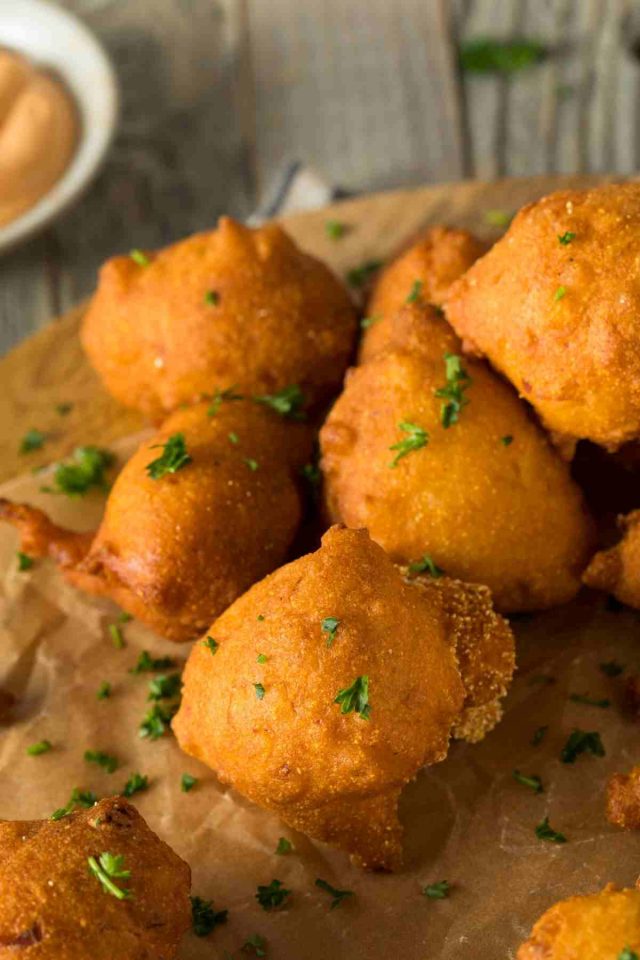 Served warm with honey or maple syrup is all you need to hear when it comes to making your decision on cooking this dish or not. Corn fritters provide that warm crisp on the outside and that warm fluffiness on the inside-what a perfect mix!
You may be a little fearful to add a caesar salad dish to your ribs but with this recipe, you definitely won't be regretting your decision to make it. The best part is that you can add in your homemade croutons by using three-day-old bread cubes or you can even opt to make your very own caesar salad dressing. The easy part is the romaine lettuce and the parmesan cheese.
If you're from the south, then you are probably familiar with collard greens. This recipe will have you coming back for more and wanting to serve them up with your ribs at all of your BBQs. Simply soak them and cook them in a pot.
A salad that can serve as a whole dish, yet it makes the perfect complimentary dish. It is filling and fulfilling all in one. The best part is that you get all your nutrients in one dish – protein, fiber and vitamins. So go grab the chicken, eggs, lettuce, avocado, blue cheese, and dressings but don't forget the bacon to create the ultimate cobb salad.
Baked beans are almost a must when it comes to a side dish for ribs. The creaminess, the warmth and the sweetness provide the ultimate taste for your tastebuds. If you are short on time you can whip up these baked beans in the instant pot, or simply prepare them in the slow cooker, but the true secret to these baked beans is to cut back on the ketchup and sugar to eliminate the extra sweetness.
What to Serve with BBQ Ribs
15 minutes! That's all it takes to make this BLT pasta salad. It is colorful and refreshing and will become a staple to any of your outdoor gatherings. The creamy thickness comes from mixing yogurt, ranch dressing and mayo but the scrumptious taste comes from the bacon!
Ingredients
2

cups

pasta farfalle

uncooked

3

cups

Romaine lettuce

chopped

3/4

cup

red onion

chopped

1

cup

tomatoes

chopped

4

slices

bacon

cooked and crumbled

1/4

cup

ranch dressing

1/4

cup

plain yogurt Greek

1/4

cup

mayonnaise

1

tablespoon

vinegar red wine

or apple cider vinegar

salt and pepper

to taste
Instructions
Cook pasta according to instruction. Meanwhile, prepare the rest of the salad.

In a large bowl, add the tomatoes, lettuce, bacon and red onion.

In a small bowl, mix ranch, yogurt, mayonnaise, vinegar and pepper. Mix well.

Drain the pasta and rinse with cold water.

Then toss pasta with the dressing mixture until evenly coated. Serve and enjoy!