Tall, short, shaken, or stirred, there's something for everyone on our list of 32 wedding cocktails for your big day. From tasty and elegant to classic and refreshing, these cocktails tick every box and will certainly impress your guests, leaving you free to relax and enjoy the festivities.
Add some berries to your Henny for an unexpected fruity concoction! The irresistible combo of cognac, champagne and strawberries is sure to set the mood.
Show them how worldly you are with this exotic cocktail! The Pisco Sour is the national drink of Peru and features a delicious brandy made from muscat grapes.
A boulevardier is a name given to a wealthy, fashionable socialite. You'll feel the part after a sip of this classic cocktail.
Show off your fancy bartending skills with this deceptively simple cocktail. Served in a traditional copper mug, it's truly something special.
Everybody knows that French things are the fanciest. This classic vodka martini is no exception.
This delightfully tangy cocktail transports you to an exclusive Victorian-style bar. You'll love the refreshing combo of gin and freshly squeezed lime juice, spiced with aromatic bitters.
This creamy cocktail ought to be served in your very tallest glass. Orange blossom water, fresh citrus juices and bubbly seltzer make this drink a real treat.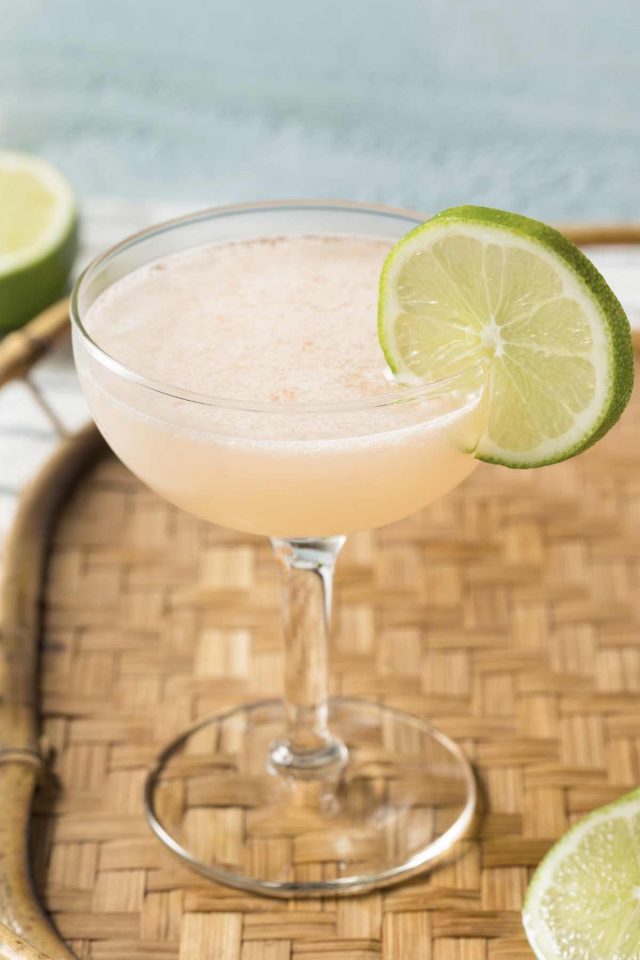 Take a trip to Havana with this refreshing medley. Legend has it that this was the famous author's preferred cocktail when he stayed in Cuba.
This iconic cocktail is said to be the first one ever invented. Impress your guests with its smooth taste and fascinating history.
Oui know you're going to love this bubbly Parisian cocktail. If you like it sweet, add an extra dash of Meyer Lemon Simple Syrup.
The Dark & Stormy looks like it was prepared by a pro, but it can be made by just about anyone. Combine spiced rum, ginger beer and lime for a refreshing summertime cocktail.
We hope you've got a fancy enough glass for this sophisticated variation of the Manhattan. Be sure to garnish with a lemon twist to complete the look.
This cocktail is just as fancy as it sounds. You'll love the decadent combination of vanilla anise liqueur, sweet cream and crème de cacao.
This is the drink Hemingway would have had if he went to Spain instead of Cuba. Though it's a relatively new recipe, many would argue that it's already a classic.
Gin martini or vodka martini? The vesper gives you the best of both worlds because you deserve it.
The Queen of England is rumored to request this colorful cocktail at royal events. Enjoy it as a nightcap or as a themed drink for a watch party.
Icewine is produced when grapes are left on the vine to freeze. The frozen grapes are then pressed into a concentrated, flavorful wine.
In just five minutes, you can prepare a tasty margarita that's even better than the one at the Mexican restaurant. Made with fresh citrus juices and premium tequila, it may just be the best marg you've ever had.
This sweet, comforting drink is made with coffee liqueur, vodka and fresh cream. Serve it in an old-fashioned glass for an elevated experience
This refreshing Prohibition-era recipe has equal parts gin, freshly squeezed lime juice and a dash of sweet cherry liqueur. The pièce de résistance is the minty, herbaceous taste of Green Chartreuse.
Your party guests will be coming back for a second glass of this old-fashioned whiskey cocktail. The Ward 8 originated in Boston at the turn of the 20th century and combines fresh citrus flavors with rye whiskey and juicy pomegranate syrup.
The whiskey sour is a simple cocktail that always gets the job done. The secret is to use bourbon (not Scotch) and top it off with Angostura bitters. Replace bourbon with almond liqueur if you prefer an Amaretto Sour.
The recipe's in the name for this timeless medley. To make it extra fancy, use premium ingredients and garnishes like fresh herbs, fruit or spices.
Add this refreshing summertime cocktail to your brunch menu and your guests will love you for it! Be sure to use your finest vodka and garnish with a slice of fresh lemon.
With ingredients like French Benedictine and cherry liqueur from Denmark, this cocktail is more cosmopolitan than The Cosmopolitan. This pricey drink is all the rage in Singapore, yet surprisingly easy to make in your own home.
The simplicity of this cocktail makes it an obvious choice for last-minute get-togethers. Just a pinch of salt elevates the drink to a brunch-worthy concoction.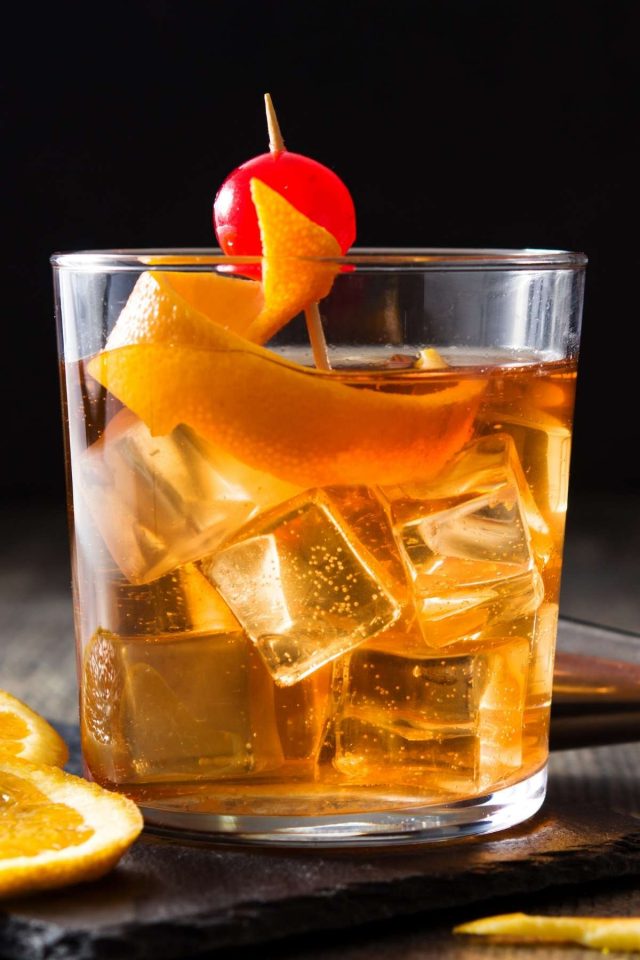 As the name suggests, this drink is one of the first cocktails ever invented. Serve this timeless cocktail in its namesake glass and garnish with a maraschino cherry and a slice of orange.
The Mai Tai is 'proof' that you don't need a vacation to feel those tropical vibes. Use premium Jamaican rum for an authentic island experience.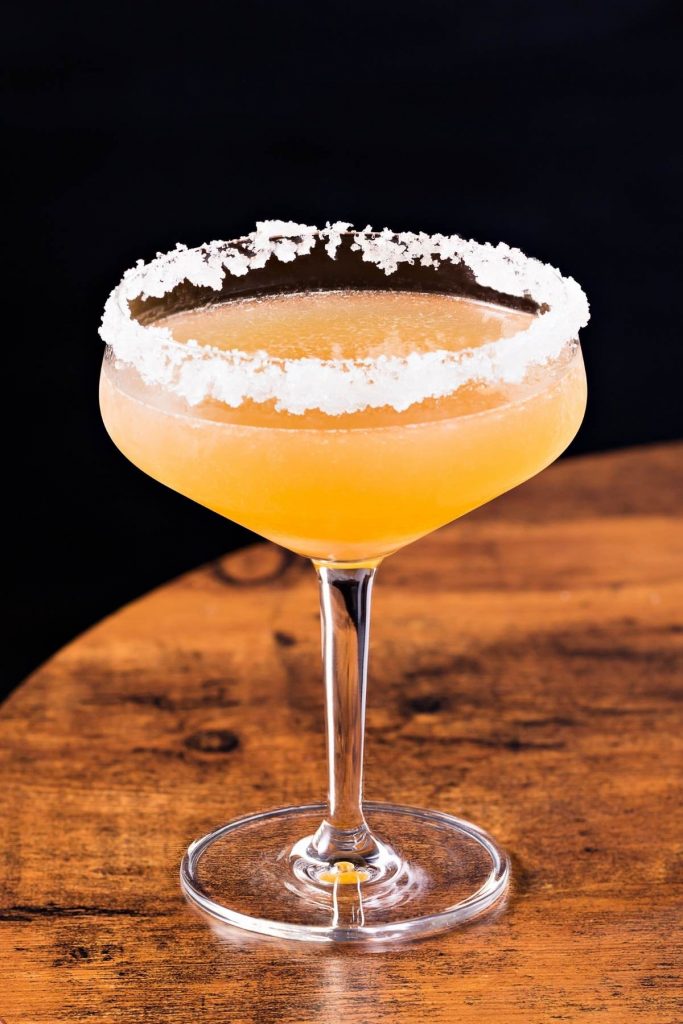 The Sidecar is over a century old and has stood the test of time. Show off your bartending skills with this tantalizing mix of cognac and citrus.
This peachy cocktail will be the star of your next brunch or cocktail party. You'll be blending real peaches with bubbly Prosecco for a tasty alternative to the standard mimosa.
Top shelf bourbon, Rémy Martin and Creole-style bitters make up the sophisticated Vieux Carré. Impress your friends by properly pronouncing this French Creole concoction.
If you were on the party scene back in the Roaring Twenties, this would be your cocktail of choice. One hundred years later, the Manhattan is still considered the epitome of sophistication. Just remember that this one is stirred, not shaken.
Easy Wedding Cocktail: Strawberry Hennessy Recipe
Add some berries to your Henny for an unexpected fruity concoction! The irresistible combo of cognac, champagne and strawberries is sure to set the mood.
Equipment
Saucepan

Immersion Blender
Ingredients
2

ounces

Hennessy

4

ounces

champagne

2

ounces

strawberry syrup

you can use store-bought or make your own at home, see below

ice

fresh lemon and strawberries

for garnishing
Strawberry Syrup
3/4

pound

strawberries

1/2

cup

sugar

1/2

cup

water
Instructions
Make the Strawberry Syrup
Prepare the strawberries by removing green leaves and cut them into thin slices.

In a large saucepan over medium-high heat, add strawberries, sugar, and water. Bring to a boil.

Once boiled, turn the heat down and let it simmer for 15 minutes.

Remove from heat. Blend the strawberries with a blender. (I used an immersion blender).

Strain the strawberry syrup through a sieve. (Make sure not to press the strawberries too hard, so your drink can stay clear.)

Let it chill.
Make Strawberry Hennessy Cocktail
In a cocktail glass, add ice and fresh strawberries.

Pour in Hennessy, Champagne, and strawberry syrup. Mix gently. Serve and enjoy!
Notes
To prevent your drink from getting cloudy, don't press the strawberries into the syrup too hard.
You can customize the level of sweetness of your drink. Start with less amount of strawberry syrup and slowly add more. Taste and adjust for the perfect flavor.
Pour the champagne into the glass slowly to prevent it from overflowing.