Even if you're not a vegetarian, you can still benefit from incorporating more vegetables into your diet. We've found 21 veggie meals you should try this month because they're tasty, satisfying, and a great way to get your greens in.
Skip meat this Monday and try one of these delicious and creative veggie meals. You won't be disappointed.
Jackfruit is a tropical tree fruit that has a texture similar to meat. In this recipe, it's seasoned with Mexican seasonings and enjoyed as tacos! It takes just 30 minutes to make this tasty dish.
This mango salad is bright, colorful, and full of flavor! It has a peanut dressing you'll love and is ready to enjoy in just 15 minutes.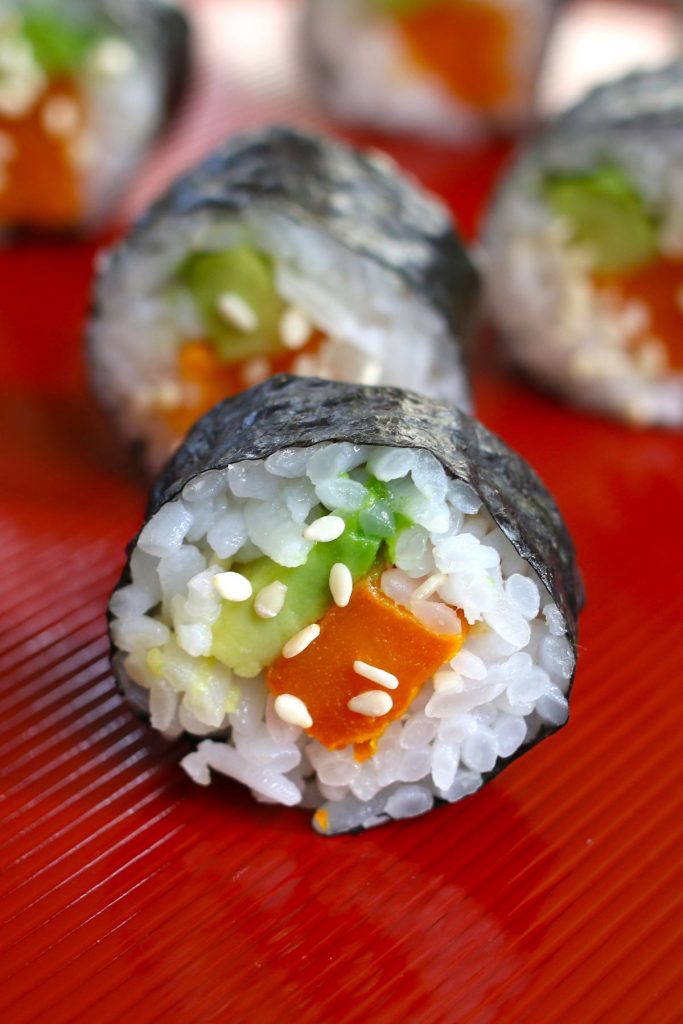 Here's a new way to enjoy sushi that's both vegetarian and vegan-friendly. The sushi is stuffed with a delicious combination of sweet potato and avocado!
If your family wants lasagna but you want to save some time, try these easy lasagna roll-ups instead! They're easy to make and have all the traditional lasagna flavors you love.
These easy fried potatoes are crispy and buttery with delicious caramelized onions – the perfect side for breakfast, lunch or dinner. Enjoy these potatoes with eggs and bacon for a satisfying start to the day, or serve with roast chicken and collard greens for a hearty Southern-style Sunday dinner!
These Buffalo cauliflower bites are a healthier version of Buffalo chicken wings! They turn out light and crispy and would be delicious as an appetizer.
This is a rich, creamy and aromatic dish that your whole family will love! Cauliflower coconut curry is loaded with tender cauliflower, simmered with authentic spices, and cooked in one pot in under 30 minutes.
Pita pizza is a fabulous light lunch or appetizer made with pita bread, cheese and your favorite toppings. This pita bread pizza recipe is easy to make with simple ingredients in less than 20 minutes. So skip ordering take-out pizza and make your own instead!
The avocado in this pasta dish transforms into a super creamy sauce! Serve it with a side of fresh garden salad and crispy garlic bread.
This Buddha bowl is filled with healthy ingredients. It's hearty, delicious, and takes just 45 minutes to make!
A combination of rice, pinto beans, and seasonings creates a stuffing that's both hearty and delicious. Each pepper is topped with cheese and would be delicious served with diced avocados and sour cream.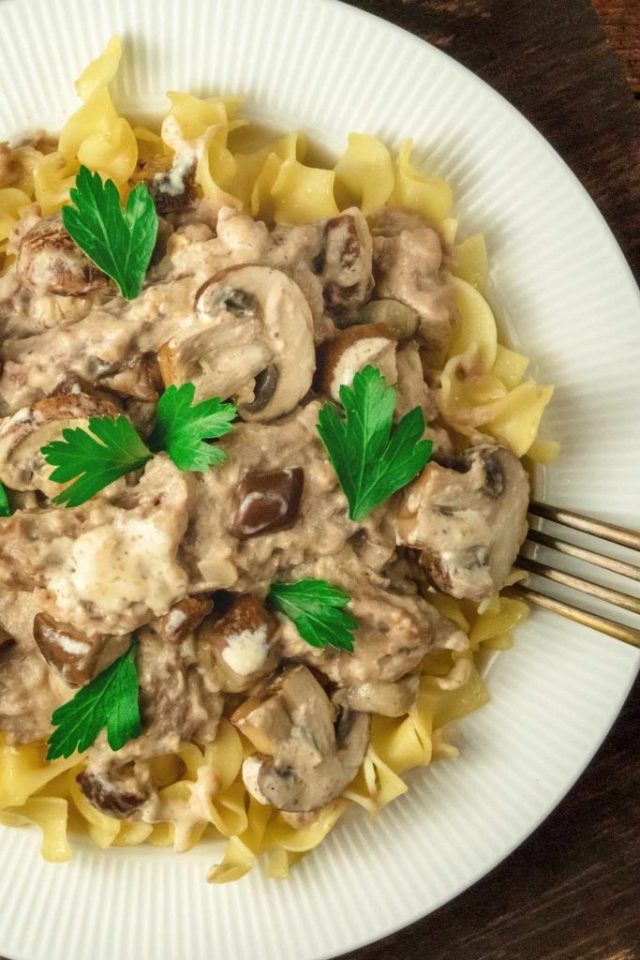 Cremini mushrooms take the place of the beef that's typically used in stroganoff. This is a true comfort dish and only takes 20 minutes to make!
This hearty and comforting soup takes just 35 minutes to make and is full of protein-rich chickpeas. Serve it when you're craving something comforting!
These healthy black bean burgers can be fried, baked, or grilled! Serve them with your favorite toppings on toasted buns.
This easy vegan dish is the perfect combination of delicious flavors and textures. It's perfectly seasoned and only takes about 30 minutes to prepare!
If it's pizza night in your household, it's easy to create a meat-free option. This recipe for homemade pizza dough is easy to pull together, and you can choose your toppings!
This tasty chili is loaded with protein-rich pinto and black beans. It's super hearty and is the perfect dish to serve on a cold evening.
If you're in the mood for meatloaf but it's Meatless Monday, this lentil loaf is just what you need. The lentils are perfectly seasoned and come together with flavorful seasonings to create a healthy and delicious meat-free loaf!
Serve this creamy broccoli soup with crusty rolls or your favorite crackers! It's a delicious vegan–friendly option for a hearty and delicious meal.
Homemade falafel is incredibly easy to make. In this recipe, the falafel is perfectly seasoned and then baked! Serve it with a fresh side salad for a healthy, high-fiber meal.
This is the perfect soup to make when you have some fresh tomatoes on hand. The tomatoes are roasted for extra flavor and blended with various veggies and seasonings. Top each bowl with a dollop of sour cream and cheesy croutons.
Best Veggie Meal Recipe: Jackfruit Pulled Pork Tacos
Jackfruit is a tropical tree fruit that has a texture similar to meat. In this recipe, it's seasoned with Mexican seasonings and enjoyed as tacos! It takes just 30 minutes to make this tasty dish.
Ingredients
BBQ Jackfruit:
2

cans cans jackfruit

20 oz each can

1

tablespoon

vegetable oil

1

medium yellow onion

sliced

2

cloves

garlic

minced

1/2

cup

water

3

tablespoons

BBQ sauce

divided

1

teaspoon

cumin

1

teaspoon

smoked paprika

1

teaspoon

salt

ground black pepper

to taste

1

tablespoon

honey
For the tacos:
8

corn or flour tortillas

1

avocado

sliced

shredded red cabbage

cilantro

lime wedges
Instructions
Drain the brine and rinse the wedges thoroughly.

Pinch off the hard cores at the tip of each wedge. And then pull apart the rest of the wedge using your hand. (You can discard the cores or cut them into small pieces. Both the cores and seeds are edible).

Heat vegetable oil in a large skillet over medium-high heat.

Once hot, add minced garlic and sliced onions. Sauté for about 5 minutes or until the onions start to soften.

Add shredded jackfruit, cumin, paprika, salt, pepper, 2 tablespoons BBQ sauce, honey, and water.

Stir fry to coat and reduce heat to low-medium. Cover and cook for about 20 minutes.

Remove the lid, add the rest of the BBQ sauce, and stir fry for about 1-2 minutes until the sauce has thickened. (Taste test the sauce, add more BBQ sauce and honey if needed)

Serve them over tortillas together with avocado, shredded red cabbage and cilantro for a complete meal!
Notes
The cooked BBQ jackfruit can last up to 3 days in the fridge. You can eat it cold or reheat in the microwave.