Whether you work from home or in an office, preparing a nutritious lunch from scratch can be tricky and time-consuming. But if you're tired of salads and sandwiches, these 14 simple lunch ideas are just what you need.
From beef stir-fry and Texas chili to pizza and pesto pasta, these lunches are delicious, satisfying, and take only minutes to put together.
With just 20 minutes to prepare, this go-to recipe will make your stir-fried noodles shine! You'll love this dish so much that you'll forget all about ordering takeout.
Loaded with tender beef, this stir fry is delicious! The sauce is a tasty combination of soy sauce, brown sugar, garlic, ginger, and beef broth. If you're using a tougher cut of beef, a marinade will help to tenderize the meat and maximize the flavor.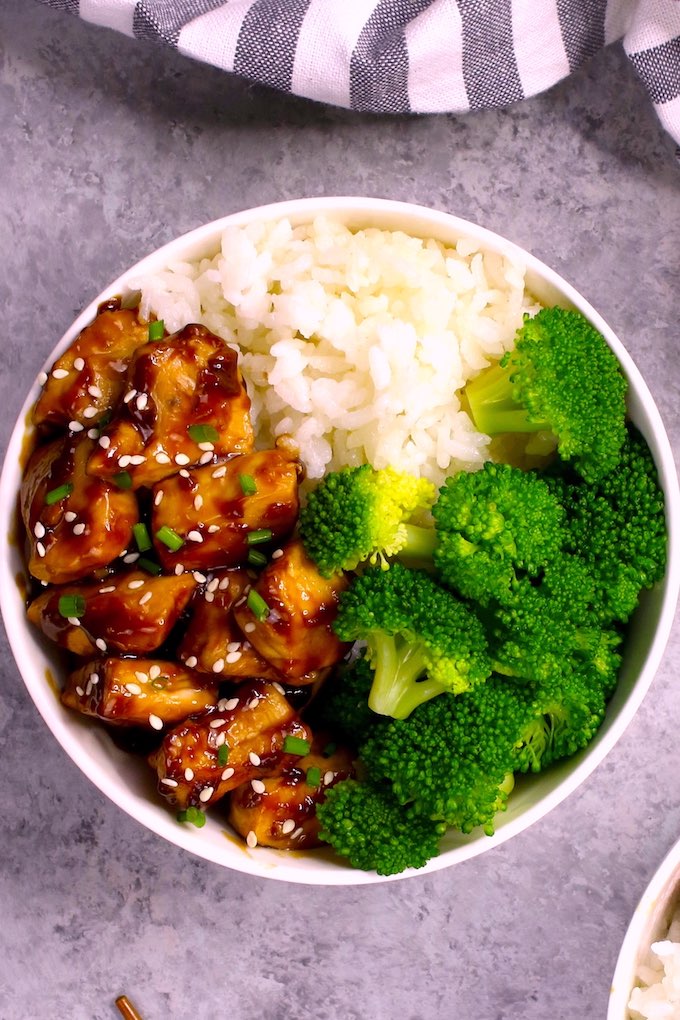 This delicious rice bowl is a quick and easy Japanese meal that can also be enjoyed at lunchtime. Your kids will love how every bite is loaded with tender chicken smothered in a rich, garlic teriyaki sauce.
If you love Benihana, you'll love this dish! Loaded with veggies and scrambled eggs, this Japanese restaurant-style dish is easy to make and customizable! Add some chicken, shrimp, or steak to suit your taste!
This hot, flavorful ramen will satisfy your cravings with a savory chicken broth, hearty ramen noodles and toppings like soft-boiled eggs and green onions. You can easily make this delicious, authentic miso ramen at home in less than 30 minutes – it's even better than the one from the restaurant!
The best thing about this recipe is that you can throw together delicious fried rice with the ingredients you already have on hand. It will be ready in 20 minutes and taste better than your favorite takeout spot. You can use leftover chicken, ham, beef, pork and vegetables.
Who doesn't love a piping hot bowl of mac n' cheese? This rich and creamy dish is made from scratch in the microwave! Easy to prepare in just 15 minutes, your kids will be asking for it day after day.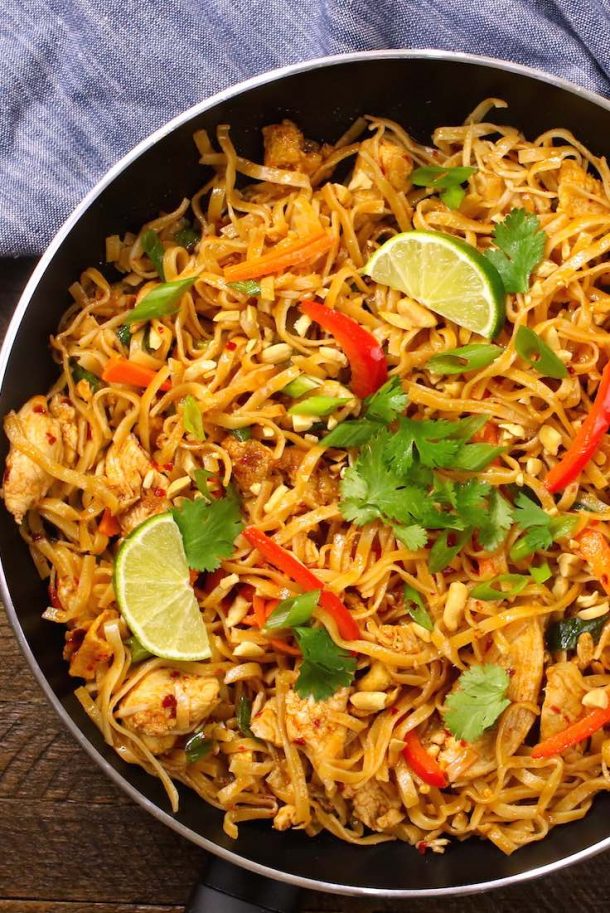 This recipe is perfect for those busy weekdays. Featuring salty, sweet, nutty and spicy flavors, the best part of this dish is that it comes together in less than 20 minutes!
If you're searching for a nostalgic meal, it doesn't get any better than old-school cafeteria pizza. Remember when Friday was Pizza Day and the cafeteria ladies would serve up rectangular slices of cheesy, doughy pizza? Now, you can recreate this classic hot pizza at home, or customize it with your favorite add-ins and make it into school breakfast pizza or school lunch pizza.
The state of Texas is known for its love of Tex-Mex food. Popular dishes include fajitas, nachos, and chili con carne. Another favorite dish is the Texas burger, consisting of perfectly seasoned ground beef patties topped with creamy guacamole.
Known for its spicy, smoky flavor, this copycat Texas red chili recipe is a two-meat treat for those who want a warm bowl of hearty comfort.
Whether you make homemade pesto or buy it from the grocery store, this dish is a must-try! Pesto pasta takes about five minutes to prepare and just 15 minutes to cook. The result is a hot lunch your kids will love!
Featuring a homemade marinara sauce, this spaghetti and meatballs dish is perfect for lunch! It's made with tender, juicy meatballs and a rich sauce. Be sure to include a bun for big eaters!
These easy grilled cheese sandwiches combine your favorite bread with delicious cheese, all cooked to golden cheesy perfection. They'll take your love for grilled cheese to a new level!
Simple Chicken Lo Mein Recipe
With just 20 minutes to prepare, this go-to recipe will make your stir-fried noodles shine! You'll love this dish so much that you'll forget all about ordering takeout.
Ingredients
1

pound

chicken breast

cubed

8

ounces

lo mein noodles

or spaghetti or linguine

1

tablespoon

vegetable oil

1/2

teaspoon

ginger

minced

1

tablespoon

garlic

minced

1

medium carrot

sliced thin or in matchsticks

1

stalk celery sliced thin
Lo Mein Sauce
1/4

cup

soy sauce

low sodium recommended

2

tablespoons

oyster sauce

1

tablespoon

Chinese cooking wine

or sherry

2

tablespoons

sugar
Serving – optional
green onion

minced

sesame seeds
Instructions
Prepare the noodles according to the package directions. Meanwhile, make the chicken and vegetables.

In a medium bowl, mix soy sauce, oyster sauce, sugar and cooking wine. Reserve.

Place a large skillet over medium-high heat. Add the oil followed by the cubed chicken.

Saute for 1 minute per side until lightly golden and no longer pink.

Add the minced garlic, ginger and carrots. Stir fry for about 4 minutes until tender.

Add the snow peas and stir fry for 2 more minutes.

Drain the noodles and add them to the chicken/vegetable mixture.

Add the lo mein sauce and toss to coat evenly. Serve hot and enjoy!