Fall is here, and we've discovered some of the best recipe ideas to keep you warm and cozy during the cooler months. Why not add a bit of variety to your diet and try sausage? It's a delicious, flavorful, and versatile protein that can replace your regular choice of chicken, beef, or seafood.
These filling, hearty, and warming dishes will excite your taste buds and have you wanting more! Check out our 23 best sausage meals to try at home! 
Cooking Italian sausage sous vide-style makes them extra tender and supremely juicy. Short on time? No problem. This recipe is delicious and quick!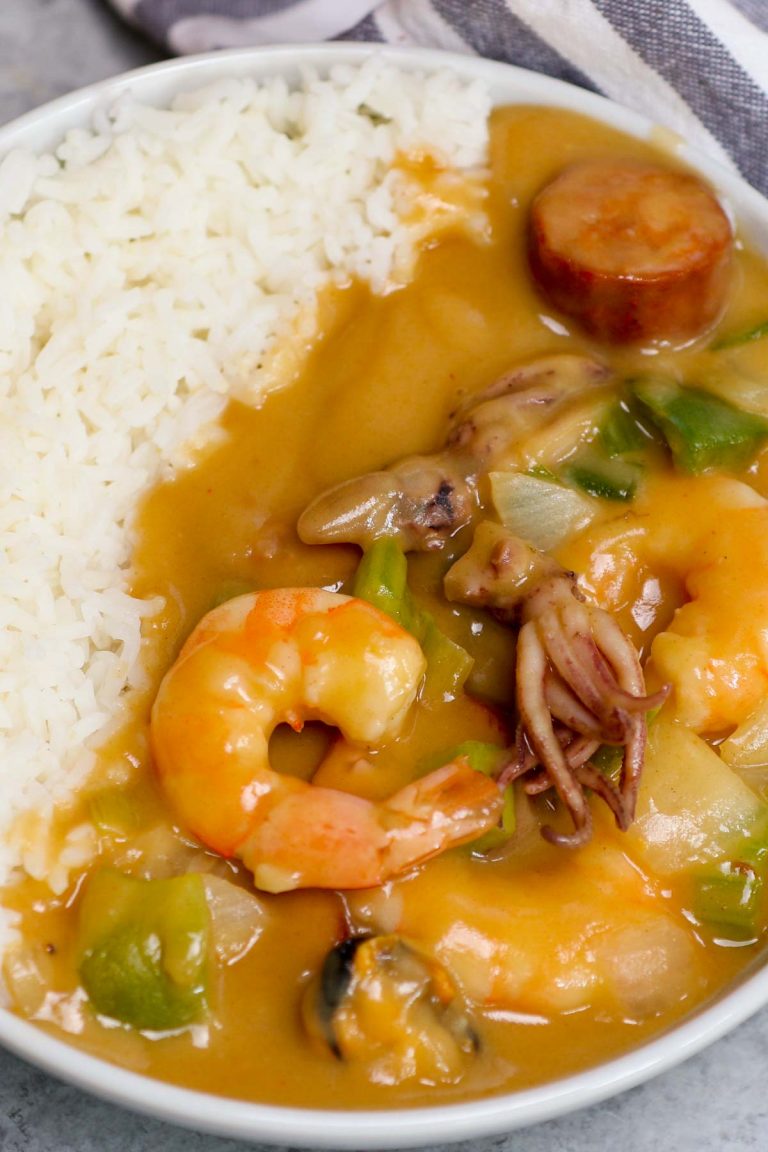 This authentic Louisiana seafood gumbo is hearty, comforting, and made with a flavorful roux, mixed seafood, sausage, and vegetables. If you take a trip to New Orleans, you're sure to find gumbo on the menu. Now, you can recreate this delicious gumbo recipe in the comfort of your own home.
If you're looking for a recipe made for serving a crowd, Shrimp Boil is perfect for you. Give your dish a southern twist with this recipe which includes boiled shrimp, potatoes, corn, smoked sausage, onions, and loads of herbs and spices. In just 30 minutes, this delicious one-pot meal is ready to go!
This Chinese leeks and sausage dish is ideal for busy weeknights. It's ready to eat in just 25 minutes.
Whether you toss them on the grill or bake them in the oven, these foil pouches are easy to prepare and delicious. Filled with shrimp, andouille sausage, corn and potatoes, this hearty and tasty meal is perfect for summer entertaining.
One-pan meals are great for busy weeknights. Toss sausage and veggies on a baking sheet with some seasoning and pop it into the oven. You'll love how simple it is to create this tasty dish.
This one-pan meal is flavorful and delicious, and easy to make during the week. With smoky sausage, healthy rice, and bell peppers, this casserole is tasty and easy to put together.
If you like traditional English bangers and mash, you'll adore this recipe. Made with the tastiest onion gravy we've ever tried, this recipe is sure to please.
Do you love spicy Italian sausage? This quick and easy dish needs only a handful of ingredients you probably already have on hand. Serve with crunchy bread, and enjoy!
This dish is popular in France, Italy, and Germany. Give yourself a taste of Europe with this fresh sauerkraut recipe. Made with chunks of juicy sausage meat, this recipe is both filling and delicious.
Kielbasa and potatoes is a simple, hearty dish that is packed with flavor. With sweet peppers and a variety of seasonings, this recipe will please the whole family.
This is no ordinary soup! It's a filling, tasty dish loaded with a combination of delicious flavors. Made with bits of sausage, crispy bacon pieces, and healthy kale, this recipe is irresistible.
This classic Greek dish is known as "spetzofai." With sweet bell peppers and smoky sausage, this tasty dish is easy to make and delicious. Serve alongside some crusty bread and traditional feta cheese for a truly authentic meal.
This recipe is packed with protein. It includes tender shrimp, juicy chicken, and savory sausage mixed with seasoned rice and healthy vegetables. The Cajun spices bring out the flavors of this classic southern Jambalaya recipe.
This recipe requires a handful of ingredients and only one pan. Sauté sausage, peppers, and onions for a quick and tasty meal that's ready in half an hour.
This recipe is a delicious taste of Italy. Made with perfectly al dente rigatoni, spicy Italian sausage, and covered in a delicious sauce made from San Marzano tomatoes, red wine, carrots, onions, and seasoning, this mouthwatering dish is easier to make than you may think.
This creamy pasta dish is loaded with sausage and bursting with flavor. It's a comfort meal that is sure to hit the spot and is quick to prepare.
If you're looking for a healthy meal option that doesn't disappoint, you've come to the right place. Tender, baked eggplant stuffed with savory sausage and covered in cheese, this healthy meal idea is about to become your new favorite.
Tired of the same old pizza toppings? Give your homemade pizza a flavorful twist with this spicy sausage and caramelized onions recipe. You may never do take-out again!
This popular Spanish dish is bursting with so much flavor and taste that everyone is sure to love it. Short-grain rice seasoned with saffron and loaded with meat, seafood, and fresh veggies, this traditional dish is always a crowd-pleaser.
Looking for the perfect make-ahead stuffing recipe? This is it. With bits of sausage, apples, fresh herbs, and spices, this stuffing is going to be the main attraction at your next holiday gathering.
The ultimate comfort dish, this casserole is easy to prepare and always hits the spot. Combine tasty sausage with tender potatoes and a side of steamed veggies, and you have yourself a hearty meal in no time.
The only thing that can make mac and cheese any better is tasty, smoky sausage bits for added flavor. In just 30 minutes, this tasty dish is ready to eat.
Best Sous Vide Italian Sausage Recipe
Cooking Italian sausage sous vide-style makes them extra tender and supremely juicy. Short on time? No problem. This recipe is delicious and quick!
Equipment
Sous Vide Circulator

Zip-loc Bags

Kitchen Tongs

Skillet
Ingredients
1

pound

Italian sausage

or breakfast sausage

1

teaspoon

salt

This will prevent the beer from drawing salt out of the sausage.

1/2

cup

beer
For the pasta and vegetables
1

pound

penne pasta

450g

1

tablespoon

olive oil

1

red onion sliced

1

teaspoon

Italian seasoning

1

cup

crushed tomato

3

cloves

garlic

minced

1/2

cup

chicken broth

125ml

salt and black pepper

to taste

chopped parsley and grated parmesan

for serving
Instructions
Add water to the sous vide container or a large pot, set the Sous Vide Precision Cooker to 160°F (71°C)*.

Place the sausages in a zip-lock bag, add salt and pour the beer on top.

Seal all but one corner of the bag, and slowly place it in the water bath. Make sure everything below the zip-line is covered by water. Then seal the rest of the bag.

Place the bag into the water bath in the sous vide container. Make sure the sausages are completely submerged. Cook for 45 minutes (or you leave them in as long as 3-4 hours in total.)

In the meantime, cook penne pasta according to package directions, until al dente. Drain and set aside.

When the timer goes off, remove the sausages from the bag and discard the juices.

Dry sausage completely with paper towels and transfer to a cutting board. Slice sausage into 1/2–inch pieces. (If there are extra juices coming out, pat dry with paper towels.)

In a skillet over medium heat, add 1/2 tablespoon oil. Once hot, add cooked sausages and sear for about 2-3 minutes until nicely browned. Transfer the sausages to a plate. (If you'd like to grill the sausage, you can do so before cutting them into pieces).

In the same skillet, add oil, onions, and Italian seasoning. Cook for a few minutes, and then add garlic, crushed tomatoes, and sauté for a couple of minutes.

Stir in chicken broth and cook until the sauce is thickened.

Add back sausage slices and cooked pasta to the skillet and stir gently to coat everything with the sauce. Season to taste with salt and pepper.

Garnish with herbs and parmesan cheese. Serve warm and enjoy!