It's easy to get bored when you have to cook every weeknight. Often, you'll get into a routine and cook the same meals over again because it saves time and money. However, if you're looking to add a bit of excitement to your week, we can help.
Check out these new dinner ideas for bored cooks. These meals are tasty, easy, and don't cost a fortune to prepare. Plus, we guarantee the whole family will enjoy eating them.
Get creative with these four flavors of pizza, or create your own to suit your taste. Let your kids choose their toppings for a bit of fun.
A meal made with Fritos chips, ground beef, and shredded cheddar couldn't be more fun. You get the crunch from the chips, the savory goodness from the ground beef, and the salty taste from the cheese. Serve it with a dollar of sour cream for a meal everyone will love!
This dish couldn't be easier. Everything cooks in the oven on a sheet, and it takes just 30 minutes to make from start to finish. Serve the fajitas with sides of sour cream, salsa, and avocado.
This comforting dish takes just 40 minutes to make from start to finish. Instead of using the can of chicken noodle soup called for in the recipe, choose a vegetable soup instead, and serve this meal on Meatless Monday!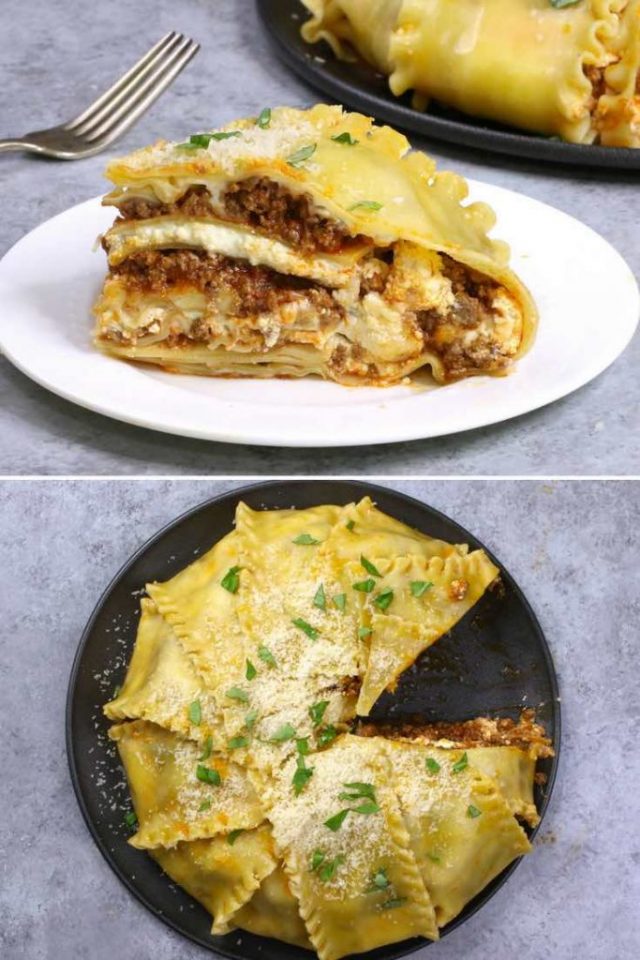 This is not your typical lasagna! It's a creative upside down lasagna that's baked in a pot and turned upside down to serve. Packed with layers of meaty lasagna flavors, it's ready in half the time of traditional recipes!
Hot dogs are wrapped with biscuit dough and then baked in a homemade chili sauce with shredded cheese. An easy Tex Mex meal tastes like your favorite Mexican restaurant. It's the best chili dog recipe you will ever have!
These foil packs are full of juicy shrimp, sausage, corn and potatoes with Cajun seasoning and fresh lemon. You can grill them on the barbecue or bake them in the oven. These shrimp foil packets are an easy dinner that's also fun to make for a party!
There's something about a meal served on a bun that automatically makes it fun! Your kids will also love the flavors of these hefty sandwiches.
These creative hot dogs are made with a twist for a fun dinner everyone will love, kids included! Served with your favorite dipping sauce, these crescent dogs are fabulous for parties, game days and birthdays. You only need 3 ingredients: hot dogs, crescent rolls, and egg wash.
This would be a delicious light meal to enjoy on a hot summer's night, and would also fit the bill for vegetarians and vegans alike. Serve the burgers on pita bread for heartier appetites, or wrap them in chard or collard green leaves to keep it light.
This dish has got to be the ultimate comfort food! It's filled with seasoned ground beef, crispy tortilla chips, and a tasty Mexican cheese blend. Serve it with sour cream and diced avocado for a meal that's big on flavor!
Easy New Dinner Idea: Four Seasons Pizza Recipe
Get creative with these four flavors of pizza, or create your own to suit your taste. Let your kids choose their toppings for a bit of fun.
Ingredients
Pizza Dough
1

packet

active dry yeast

2 ¼ teaspoons

1

cup

warm water

105-110°F

1

teaspoon

sugar

2 ½

cups

all-purpose flour

1/2

teaspoon

salt
General Ingredients
1

tablespoon

olive oil

1

cup

mozzarella cheese

grated
Fall Toppings
1/4

cup

tomato sauce

or sundried tomato paste, see note

1/4

cup

mushrooms

sliced
Winter Toppings
1/2

medium potato

waxy variety preferred, sliced thin

1/4

cup

onion

sliced thin

1/4

cup

sliced ham

or prosciutto, optional

1

tablespoon

grated parmesan cheese

optional, or pecorino
Spring Toppings
3/4

cup

artichoke hearts

jarred or fresh, quartered
Summer Toppings
1/2

medium tomato

sliced

4

basil leaves

torn
Instructions
Homemade Pizza Dough
Activate Dry Yeast: In a small bowl combine yeast, sugar and lukewarm water that's approximately 105-110°F (40-43°C). Let it sit for 10 minutes until bubbly foam forms on the surface.

Prepare the Dough: In a large bowl mix together flour and salt. Then create a well in the middle.

Pour the yeast mixture into the well. Bring the flour in gradually from the sides with your hands to blend into the liquid.

When everything is slightly mixed, add the oil. (It's important to add oil last as this allows the flour to hydrate properly)

Knead the Dough: Keep mixing and when everything starts to come together, knead your dough by hand for about 10 minutes until smooth and elastic (You will need about 8 minutes if you use a mixer. See notes below). You need to knead until the dough is soft and elastic. If it slowly bounces back when you poke it with your finger, it is ready for the next step.

Let the Dough Rise: Grease another large bowl with olive oil. Place the dough into the bowl and rub with oil all over.

Cover with plastic wrap and let it rise at room temperature for 30 minutes or until the dough has doubled in size. (After rising, you can wrap and store it in the fridge or freezer for later use, or if you use it immediately, continue to the next step).

Preheat the Oven: When the dough almost finishes rising, this is the time to preheat the oven to 450°F (232°C). It usually takes about 15 minutes to heat up.

Shape the Dough: Place the dough on a floured surface and stretch the dough by gently flattening it into a 12-inch (30mm) circle with your fingers. Stretch it out to about 1/8-inch (3mm) thick for a thin crust, and 1/4-inch (6mm) thick for a thick crust. (Avoid kneading the dough at this stage)

Transfer it to a nonstick pizza pan or baking sheet lined with parchment paper.

Use a fork to poke holes across the surface of the dough, so it doesn't develop large bubbles while baking.
Pizza Assembly & Baking
Brush your crust lightly with olive oil all around.

Fall: Brush one quarter of the crust with tomato sauce. Sprinkle mozzarella cheese evenly on top and arrange the sliced mushrooms on the cheese.

Winter: Arrange the sliced potato to cover one quarter of the pizza. Add sliced onion on top followed by optional ham and parmesan.

Spring: On the next quarter of the pizza, sprinkle mozzarella cheese evenly. Then arrange the artichoke hearts on top.

Summer: On the final quarter, sprinkle mozzarella cheese evenly. Then add the tomato slices and half of the basil leaves.

Place the pizza in the preheated oven and bake for 12-14 minutes, or until puffy and golden.

Remove from the oven. Garnish the summer quarter with fresh basil and cool slightly before serving.
Notes
Cheese: You can use mozzarella on the entire pizza for simplicity, or different cheeses for each season. Some great options include provolone (spring), fontina (fall) and pecorino (winter)
Tomato Sauce: Here we've used it on the fall section only, but you can add it to spring and summer too if you wish. The sundried tomato paste will work as well.