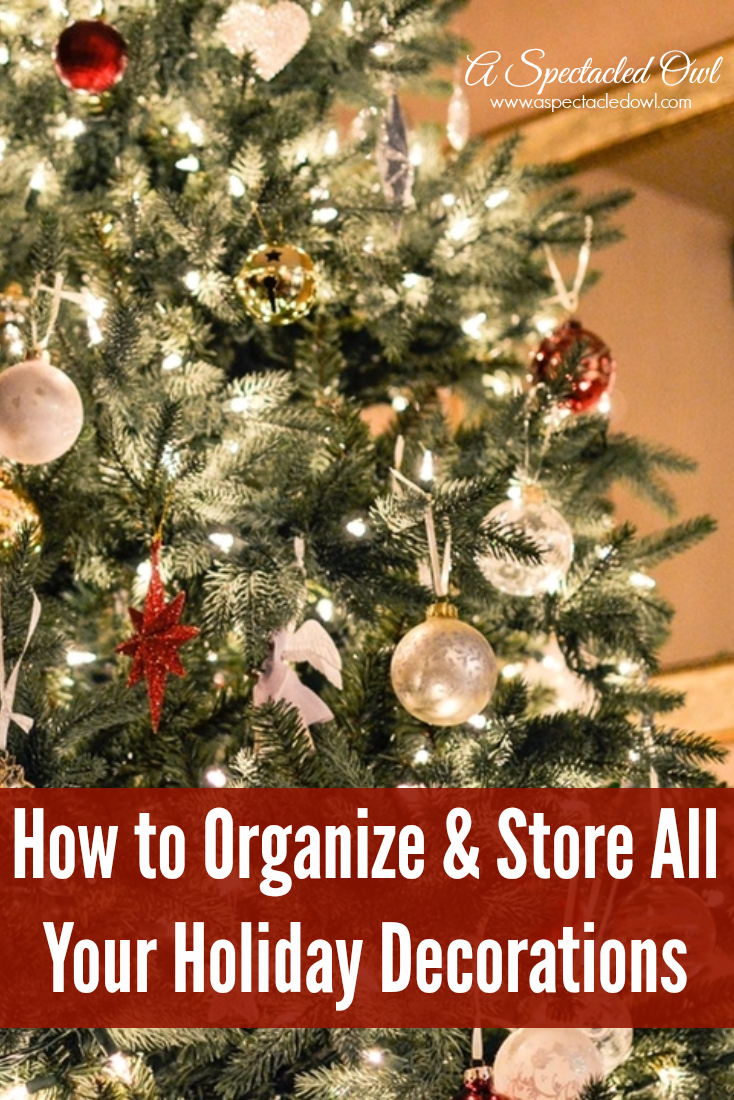 It seems like we accumulate more holiday decorations each year, and that goes for every holiday, not just the big ones. It's a shame they're only seen certain times of the year, and tucked away, taking up precious storage space the rest of the year! Since we know this is the case, why not make sure these items take up as little room as possible? Here's how to organize and store all your holiday decorations.
How to Organize & Store All Your Holiday Decorations
The first step to any organizational task is to sort and pare down what we have. The easiest way to do this is when the holiday is upon us, but if you'd prefer tackle all holidays at once, know that it will be a bigger undertaking. Be prepared to be objective during this step. Holiday decorations can conjure up childhood memories, making it even harder to toss or donate a single thing. Get rid of anything that's broken, even if it's sentimental. Ask yourself if you're ever going to fix it or transform it into something else, and if so, why haven't you done it yet?
Next, separate items into airtight bins (by holiday) and throw away any cardboard, which draws bugs and moisture. Label the bins by holiday, not necessarily by contents because the contents might change over the years. Separate by indoor and outdoor décor, and make sure outdoor items are as clean as possible before storing them away for an entire year. If anything takes batteries, remove them before storing so they don't become corroded. Use newspaper, bubble wrap and holiday towels to wrap fragile items. Utilize reels for Christmas lights, but think twice about wreath bags, which tend to rip. If your child has holiday-themed books or toys, store them away with the decorations to be revealed the following year, like new.
Finally, consider where you're going to put these bins. If you have a clean, large attic space that doesn't get too extremely hot or cold, consider putting boards or sheets of plywood across the beams and the bins on top. If you have basement or garage space, stack the bins on shelves, instead of one on top of the other, which will make getting to the ones on the bottom a difficult feat. Keeping the bins off the ground also protects them from water damage. Think about unused space overhead, especially in the garage. Home improvement stores and Pinterest have plenty of ideas for overhead track storage. The only items that are really safe to be stored in an outdoor shed are outdoor décor items. If you have a very clean, element-resistant, bug repellant shed that you aren't also using for lawn care equipment, you may be able to put the bins there. If you live in an apartment and have absolutely no room to spare, it may be worth it to rent a small storage unit, but always ask yourself if the items you're storing are worth the price you'll pay each year in fees.
Have any tips about organizing and storing your Holiday decorations? Leave them in a comment below!