Are you in the mood for a warm meal? Or just something comforting? Then you've come to the right place. Homemade Soups check off both those requirements and more!
Below you will find some of the best homemade soup recipes that are healthy, satisfying and loaded with all the ingredients you love!
If you have some leftover roast pork from the holidays, you'll want to make this pork soup. It's rich and hearty enough to enjoy as a meal.
If you have some leftover baked ham from the holidays, this homemade ham soup is the perfect dish to make. It's easy to prepare and has great flavor.
This velvety rich spinach soup is healthy, delicious, and doesn't contain any cream! It gets its smooth texture from potatoes. If you can't tolerate dairy or need a tasty vegan soup, give this recipe a try.
You'll love the rich and creamy flavors of this velvety Cream of Crab Soup. Old Bay seasoning and a touch of dry sherry make it extra special. Enjoy a steaming hot bowl of this delicious crab soup with your favorite crackers. It takes just 20 minutes to make and is perfect for lunch or a light dinner.
If you are looking for an easy and tasty way to lose some weight, look no further! This cabbage soup is packed with healthy ingredients, flavor, and nutrition. It's even known as the Wonder Soup for its health benefits and ability to promote short-term weight loss!
Grab the Bisquick and get to cooking! Chicken and dumplings are a simple recipe that can be made with rotisserie chicken or boiling from scratch. Savory, warm and comforting – what more could you ask for?
It's a homemade soup recipe to keep around! In just 30 minutes, you'll be able to enjoy a dish that is hearty, comforting and incredibly delicious!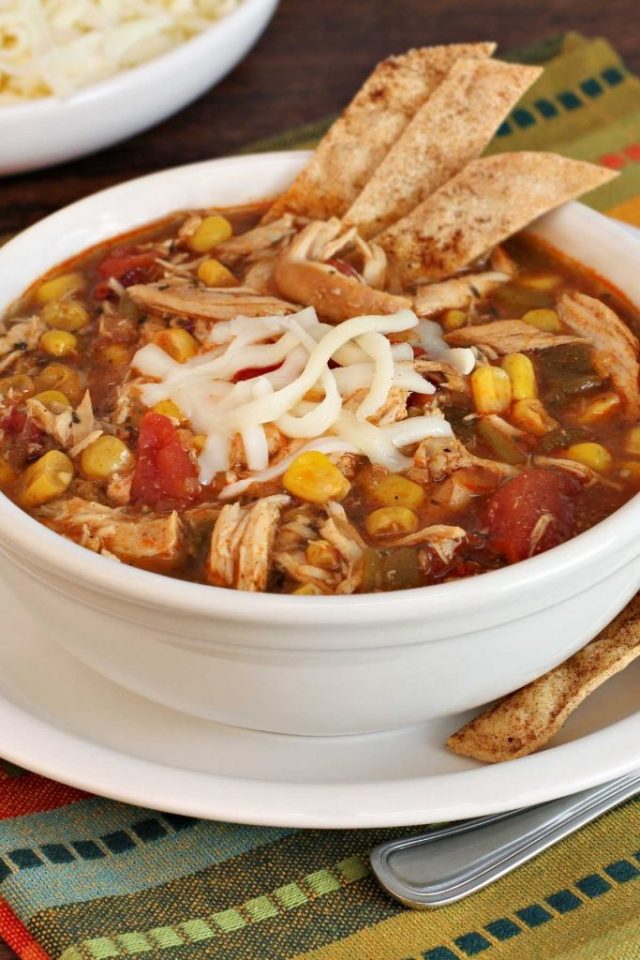 Is there anything better than a warm bowl of soup? Healthy chicken tortilla soup is perfect on a chilly day! It's healthy, flavorful, and full of everything you love!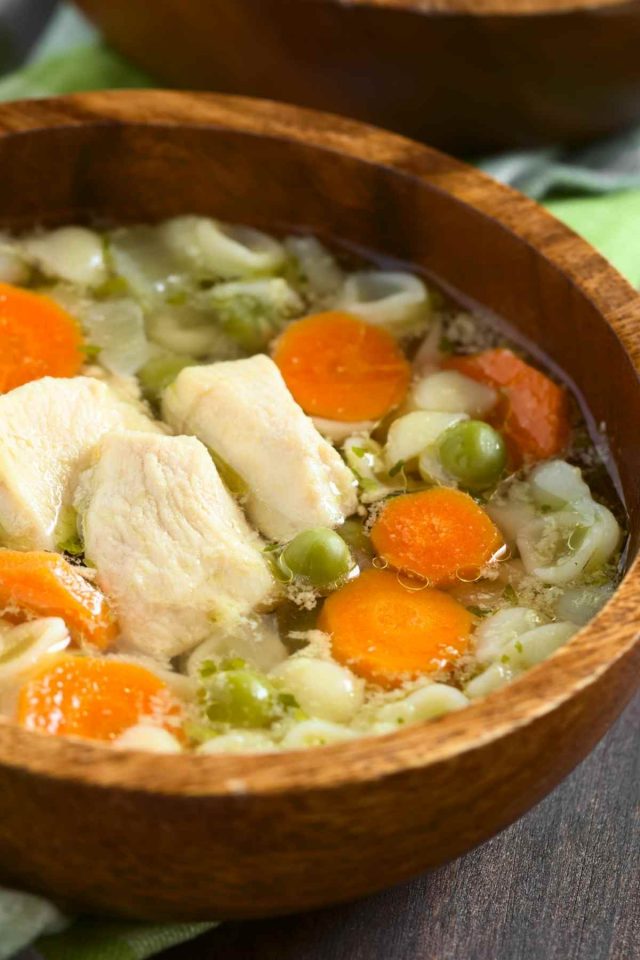 If you're lucky enough to have leftover turkey, then you'll be able to use it here. This delicious soup is loaded with veggies, noodles, and herbs. Super filling and made all in one pot!
Instant Pot Bacon Cheeseburger Soup with Potatoes is a hearty pressure cooker soup recipe loaded with ground beef, crumbled bacon, diced hash brown potatoes, chopped green onions and cheddar cheese
Here's your chance to take your love of lasagna and enjoy it as a soup! With simple ingredients producing incredible taste, it's a recipe you must try! To top it off, it uses three cheeses! Yum!
This crockpot beef stew recipe is perfect for those busy weeknights! All you need to do is dump and go! From the melt in your mouth beef, to the fresh vegetables, this dish is completely satisfying.
All you need here is a handful of ingredients and 10 minutes of prep time. French onion soup doesn't skimp on the onions, cheese, or flavor! It's a simple recipe with the hardest part waiting for it to be done.
WHole30, vegan and paleo – that's exactly what this recipe is all about. Easy homemade crockpot vegetable soup just screams make me! It's as easy as throwing everything in the crockpot and walking away! The best part? Coming home to the soup's incredible aroma.
Minestrone takes your love of vegetable soup and noodles and brings them together! It's a hearty Italian soup that can be made with a tomato broth and pasta or rice. If you're really wanting more on your spoonful, add in some potatoes and spinach too!
Let's cozy up with a bowl of warm, creamy butternut squash soup. Butternut squash and cool weather go together like they were made for each other—which, really, they were. This recipe is super creamy (yet cream-less) and full of delicious butternut flavor. Leftover soup tastes even better the next day.
Best Homemade Soup Collection
If you have some leftover roast pork from the holidays, you'll want to make this pork soup. It's rich and hearty enough to enjoy as a meal.
Ingredients
2

cups

cooked pork

cubed

4

medium potatoes

diced

2

Tbsp

olive oil

2

onions

diced

3

celery ribs

diced

3

large carrots

diced

3

cloves

garlic

2

cups

mushrooms

sliced

2

quarts

chicken stock

2

Tbsp

onion flakes

2

Tbsp

Italian seasoning

2

tsp

granulated garlic

or garlic powder

2

tsp

ground sage

1

tsp

ground thyme

salt and pepper

to taste
Instructions
Heat the olive oil in a large pot over medium heat. Add the onions, celery and carrots and cook on medium just until the onions start to turn translucent.

Add the mushrooms and garlic and cook until the vegetables start to become soft.

Add the potatoes and chicken stock and simmer for about 15-20 minutes, until the potatoes are fork-tender.

Add the cooked pork and seasonings. Cook until the pork is heated through, about 5-10 minutes. Taste and adjust seasonings, if needed.