Looking for desserts that are not too naughty? Well, we've got a great list of healthy sweets you can enjoy guilt-free after dinner.
From avocado chocolate mousse to peanut butter apple slices, these irresistible treats prove that you can satisfy your sweet tooth without feeling bad about it later. Read on for our list of healthy sweets to enjoy guilt-free!
If you're looking for a mid-afternoon pick-me-up that won't weigh you down, these energy balls are just what you need. Made with 3 ingredients and a variety of customizable add-ins, they take just 10 minutes to make!
Do the words healthy and cookie really go together? They do with this recipe! If you thought you'd never be able to enjoy a delicious cookie again, get ready for something special. These cookies have just 3 ingredients – bananas, oatmeal, and chocolate chips, and are ready to enjoy in just 25 minutes.
Here's a fun recipe to make the next time your kids are home from school. These creamy bananas are covered in melted chocolate and sprinkled with anything you can come up with. How about grated coconut, crushed peanuts, or even pretzels?
If you haven't tasted dragon fruit, get ready for a delicious treat! This recipe uses frozen dragon fruit, almond milk, and a banana – that's it! If you prefer your smoothies thick, freeze the banana as well. Serve it in a glass, or try it in a bowl, topped with some coconut, fruit, or nuts.
These tasty frozen treats are similar to individual cheesecakes! Made with yogurt, berries, and kiwi, feel free to make them your own with the fruit you have on hand. These treats are perfect for summer get-togethers.
Forget about the chalky-tasting protein bars you've had in the past. These healthy treats are made with creamy peanut butter, oats, and dark chocolate chips! They take just 20 minutes to prepare, and are an excellent snack to grab when you're on the go!
Chocolate-covered nuts are such a treat but the store-bought versions are often laden with sugar and artificial ingredients. These chocolate-covered pecans couldn't be better! They're made with real chocolate and would be perfect with a hot cup of tea.
Yes, healthy fudgy chocolate brownies really are a thing! These paleo-friendly brownies are made with almond flour and are sweetened with coconut sugar and maple syrup. Top them with crushed roasted almonds for a delightful crunch!
If we didn't tell you, you'd never know that there's avocado hidden in this dreamy chocolate mousse! Loaded with 9 grams of fiber, serve it at your next family get-together. We think your guests will love it!
This bright and colorful salad is bursting with fresh fruit and tossed in a tangy honey lime dressing. Feel free to switch up the fruits for whatever you prefer or have on hand. This would be an excellent dessert to serve at an outdoor party!
This juicy berry cobbler is impressive enough to serve to your guests! Made with fresh berries nestled under a delightful homemade top, it's the perfect ending to a meal. Serve it with a dollop of keto whipped cream for the ultimate dessert.
If you're looking to reduce your carb intake, give these creamy peanut butter bars a try! They come together in just 15 minutes and clock in at just 11 net grams of carbs per serving.
The next time you're at the grocery store, grab a container of greek yogurt. Known to be a good source of protein, it's also one of the key ingredients in this easy-to-make parfait. Layer it with some fruit and granola, and you've got a sweet and healthy treat that's good to eat any time of the day!
If you love caramel apples, give these peanut butter apple slices a try! They're crunchy, tart, sweet, and still considered healthy! Great to make after a day of apple picking!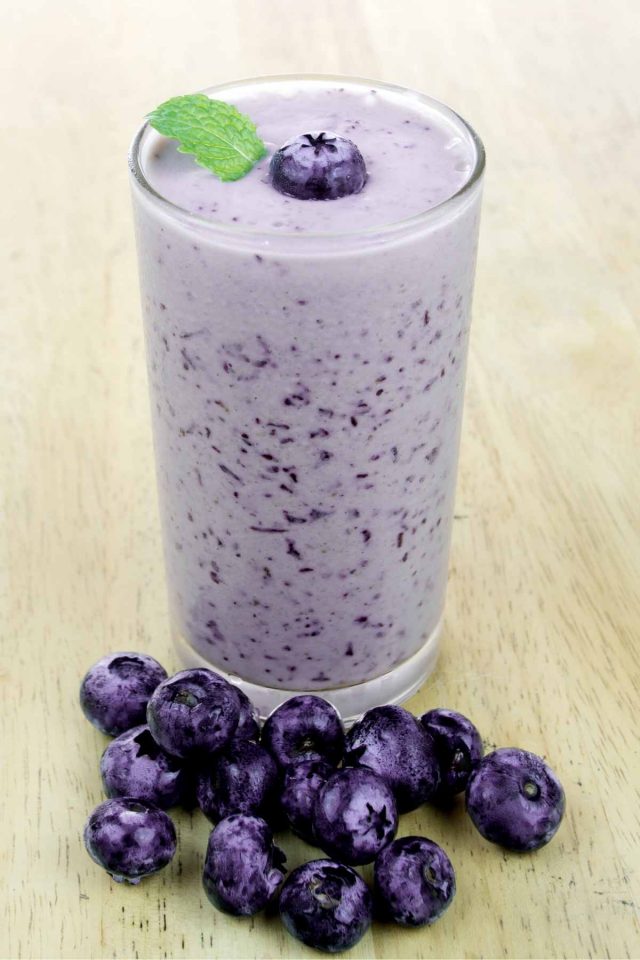 Just because you're following a keto lifestyle, doesn't mean you can't enjoy smoothies! This mixed berry smoothie has just 3 ingredients, is ready to enjoy in minutes, and has 5 grams of net carbs.
Are you missing chocolate pudding? Look no further than this creamy chia pudding. Made with just 5 ingredients including real cocoa powder, it takes 5 minutes to prepare and 30 minutes to chill. Make it the night before for a quick and easy treat to have for breakfast!
Applesauce isn't just for babies! It's great with pork dishes, swirled into yogurt, or enjoyed as a snack! This version has a handful of ingredients and no added sugar. The recipe also includes a handy list of apples and their flavor profiles!
Easy Healthy Sweet Recipe: Energy Balls
If you're looking for a mid-afternoon pick-me-up that won't weigh you down, these energy balls are just what you need. Made with 3 ingredients and a variety of customizable add-ins, they take just 10 minutes to make!
Ingredients
1

cup

rolled oats

old fashioned oats

1/2

cup

peanut butter

creamy

2

tablespoons

flaxseed meal

optional

2

tablespoons

maple syrup

1/2

teaspoon

vanilla extract

1/4

cup

chocolate chips

semisweet or dark chocolate

1/4

cup

shredded coconut

unsweetened recommended
Instructions
Add all the ingredients to a large bowl. Then mix with a large wooden spoon until it forms a firm dough.

Scoop a heaping tablespoon of dough and roll between the palms of your hands to make a 1 1/2 inch (3-4 cm) ball.

Place onto a parchment-lined plate and repeat for remaining dough.

Chill in an airtight container until serving.
Notes
You can make energy balls up to one week ahead of time and store in an airtight container in the fridge. It's also possible to freeze them for up to 3 months.
Quick oats can be used instead of rolled oats.