At a loss for what to cook tonight? We've all been there. Luckily, we've got 15 healthy meals for dinner to choose from, and we bet you've got the ingredients in your kitchen to make at least one of them!
These dishes are healthy, light, satisfying, and delicious. They also tick all the boxes when it comes to flavor, texture, color, and simplicity. So stop fretting, and let's start cooking.
For a hearty lunch or dinner, give steak salad a try! This flavorful steak salad recipe is made from juicy, pan-seared steak, fresh vegetables and a mouthwatering balsamic vinaigrette dressing. The perfect keto meal, but if you are looking to make it a full meal, serve it on pasta or wrapped in tortillas.
A combination of sweet and spicy, Sriracha Shrimp is packed with flavors and made with an incredible sriracha sauce! Comparable and maybe even better than Applebee's sriracha shrimp – this dish is easy, simple and takes just minutes to prepare!
Full of color and freshness, this BLT Pasta Salad is perfect for a summertime BBQ or party! A simple pasta recipe that is light and ready on your table in 15 minutes! Be sure to get some before it's gone, though, because your family and friends will ask for it again and again!
Cooking in a microwave might turn you away but this cauliflower dish cooks up light and fluffy in the microwave in just a few minutes. A keto-friendly and low-carb meal that is a twist on your regular takeout fried rice. Easy to make at home from scratch, you'll be coming back to your meal again and again.
These Blackened Shrimp Tacos might just blow your mind and your senses! An insanely delicious meal that is made with blackened shrimp, avocado, mango, purple cabbage, fresh lime and cilantro. Both healthy and flavorful, this is a meal everyone will love!
Juicy nectarines, yummy avocados, mint, cucumbers, chickpeas, and cherries, couscous summer salad is refreshing bite after bite! Plus, this salad is so easy to make, you can chop and sip your lemonade while you soak your couscous and cherries for about 5 minutes! It can't get much better than that!
In just 20 minutes, you'll be able to enjoy this guilt-free garlic parmesan zucchini noodle meal! Made with garlic, tomatoes, basil, and parmesan cheese, it's a low-carb meal that easily can be made into a vegetarian dish!
If you haven't cooked sockeye salmon before, don't worry! Here you can learn how to cook it so that it's moist and flavorful! Grill it or bake it, but remember that the fillets are thinner and leaner than most other fish which means it'll cook faster! Pair it with some rice or veggies to keep this dish light and fresh for those busy summer nights.
One skillet meal means fewer dishes! This summer squash saute is an easy skillet meal made with Yellow Squash, Zucchini, Cherry Tomatoes, Garlic, And Parmesan Cheese. The ideal recipe that will easily use up all of that end Of The Summer Garden Squash.
A vegetarian dish that can easily be classified as an elegant dinner! It's creamy, full of flavor, and incredibly satisfying! On your table in 15 minutes, this dish is easy to make and only requires avocados, basil, garlic, lemon and olive oil with some cherry tomatoes for a pop of color.
Loaded with veggies and garlic all tossed with a homemade Balsamic vinaigrette, this pasta recipe is loaded up with tons of fresh veggies and garlic, and tossed with a delicious simple balsamic vinaigrette. All it takes is a little time to prep and even less time to devour!
If you're a fan of Indian food, then you will be in love with this Indian cauliflower curry. This recipe is simple to make, hearty, budget-friendly and a meatless meal! Enjoy it anytime!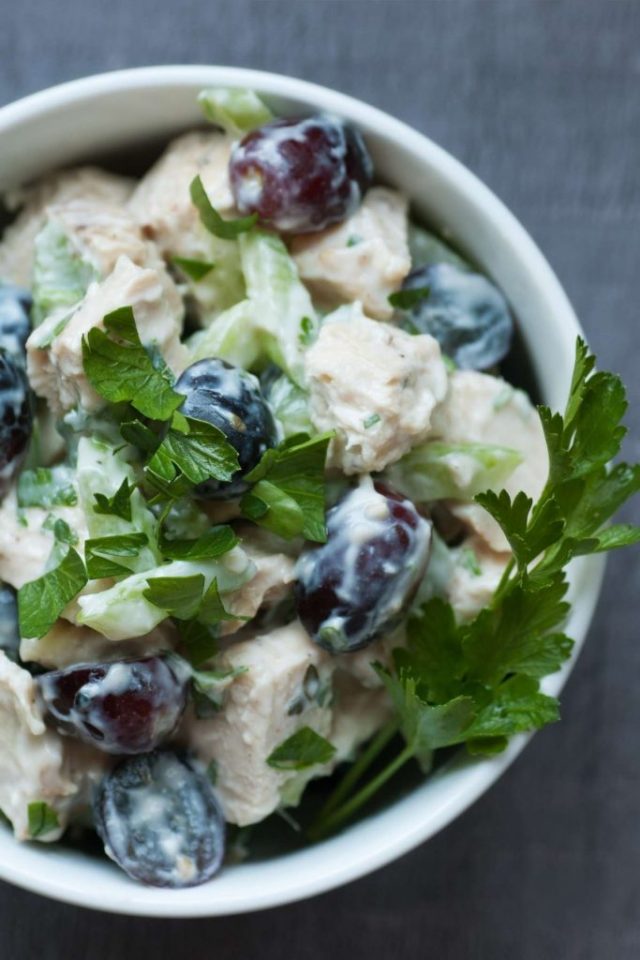 Don't let the name fool you! This recipe is healthy, creamy, filling, and the perfect topping for your salads or sandwiches. All you have to do is prep the ingredients, stir them together and then you will have a whole bowl of healthy chicken salad goodness. Plus all of the food groups in this dish are fruit, veggies, protein, and dairy.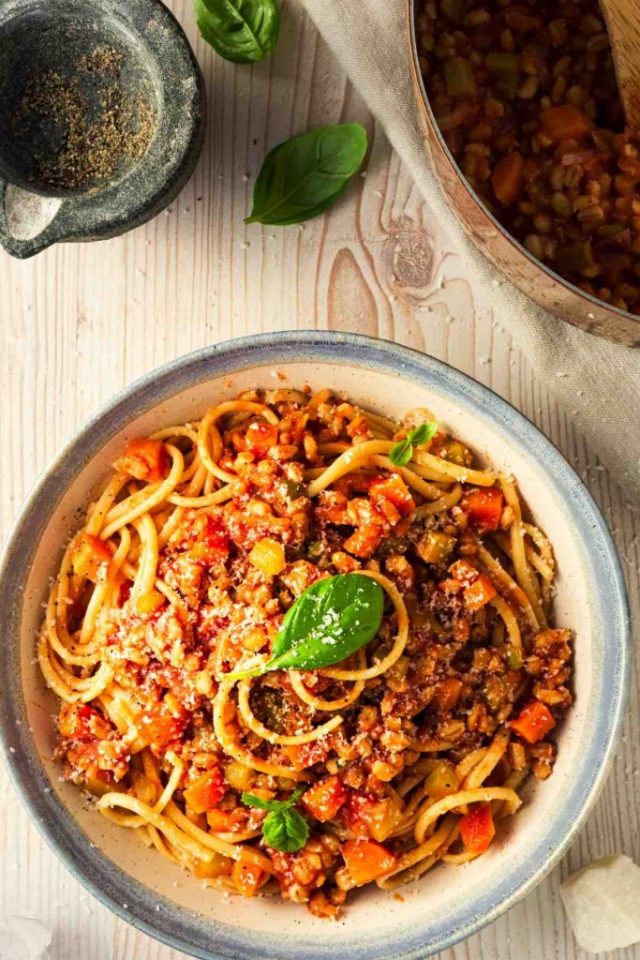 A popular pasta dish turned vegetarian, vegan spaghetti bolognese is simple and quick to make. In this dish, it's the onions, garlic, olive oil and Italian spices that provide the perfect flavor. You can use tofu as the meat substitute here or skip it altogether – the choice is yours!!
A no-fuss Salmon Sushi Bowl that will satisfy all of your sushi cravings without having to leave your house! Coming together in just 10 minutes, this dish uses sushi-grade tuna and even suggests using a rice cooker for easier sushi rice prep! It's a no-fail, win-win dish!
Healthy Meal Sriracha Shrimp Recipe
A combination of sweet and spicy, Sriracha Shrimp is packed with flavors and made with an incredible sriracha sauce! Comparable and maybe even better than Applebee's sriracha shrimp – this dish is easy, simple and takes just minutes to prepare!
Ingredients
1

lb

raw shrimp

peeled and deveined, thawed

2

tablespoons

sriracha

add more if desired

¼

cup

honey

4

cloves

garlic

minced

2

tablespoons

soy sauce

1 ½

tablespoons

rice vinegar

1

tablespoon

vegetable oil
Instructions
Thaw shrimp under running water if necessary.

In a medium bowl, mix together sriracha sauce, honey, garlic, soy sauce and vinegar.

Add shrimp and half of the marinade into a zip-lock bag or container to marinate.

In a large skillet over medium-high heat, add oil. Once hot add shrimp (discard the marinade) in a single layer and add the rest of the sauce.

Stir fry 3-4 minutes until pink and opaque (flip half way, about 2 minutes each side).

Transfer shrimp to a serving plate.

Thicken the sauce and remove from heat. Add the shrimp back and coat thoroughly.

Garnish with green onion. Enjoy!
Notes
You can replace vegetable oil with butter if you prefer buttered shrimp.
Marinating your shrimp for 30-60 minutes is ideal, but if you are in a rush, a 10-minute marinating will be a big difference.