Routines are incredibly important for any family, but getting into a homeschool routine can be overwhelming at times. It's important to establish a homeschooling routine, but DOING it can be the difficult part. Check out these great tips for getting into a homeschooling routine.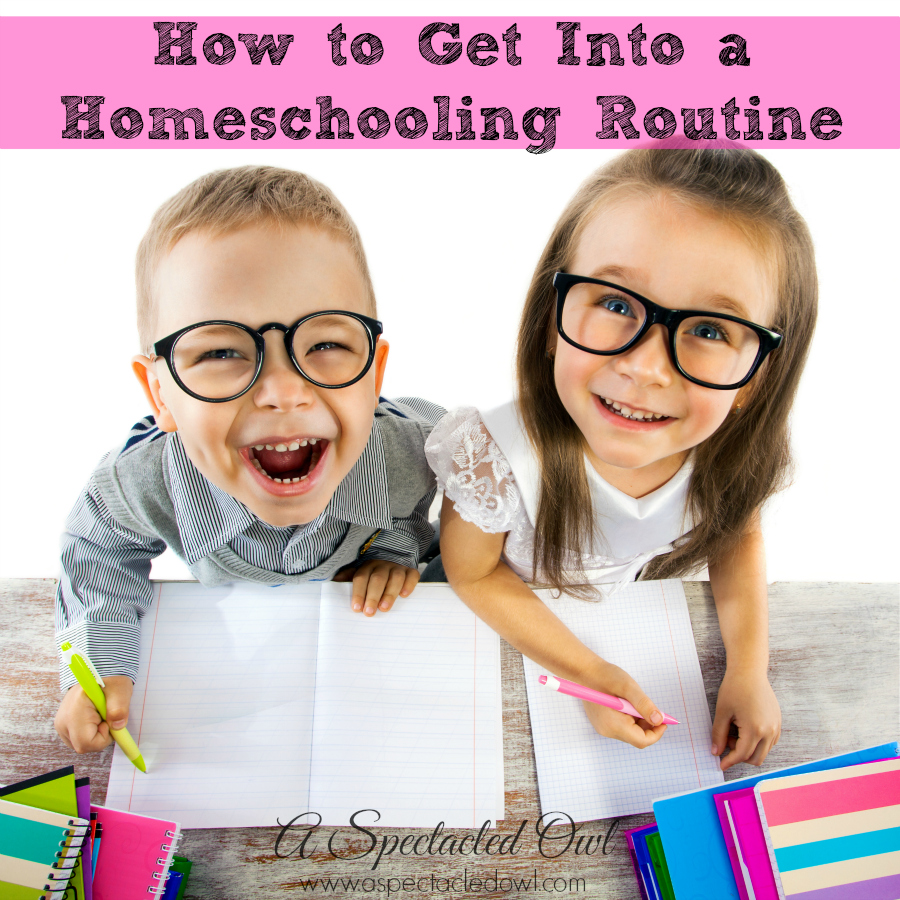 Bed time
In order to establish a great homeschooling routine, you need a specific bed time. Some parents are a little flexible with this, which is okay. By giving your child a bed time, you're giving them a time line, which is a good thing! At a certain point in the evening, they can start preparing for their bedtime routine and this helps get the morning off to a good start.
Morning routine
When it's a school day, kids seem to have an extra hard time getting up and moving. That's why a morning routine is important. Start waking up the kids at a certain time, have them get breakfast, and also get dressed. It's incredibly important to establish this part of the routine.
School schedule
Just like any regular school, routines work best if there is a schedule. You don't have to follow the schedule exactly, but it's really nice to have a guideline. Establishing a school schedule will help everyone stay on task.
Take Breaks
Although schedules are important I have found that taking breaks is even more important. Children need to be kids and take time for playing and being creative. Take a break to go outside and play, paint a picture, or even take a nature hike. The options of "mentally" taking a break are endless.
I know that establishing a routine is really hard and it takes some time. Follow these tips to make sure your family settles into their homeschool routine just fine.
What tips do you have for getting homeschoolers into a routine?