Today I am super excited to share a guest post to you all from a VERY awesome person. Dinah is the crafty mastermind behind DIY Inspired and Inheriting Our Planet. Not only do I love reading all of her awesome DIY/crafty posts, I also love hanging out with her. Dinah and I traveled to Dallas from Southern CA to attend Bloggy Boot Camp in November & I couldn't ask for a better, more fun travel buddy & roommate! Anyways, enough gushing…onto Dinah's wonderful guest post!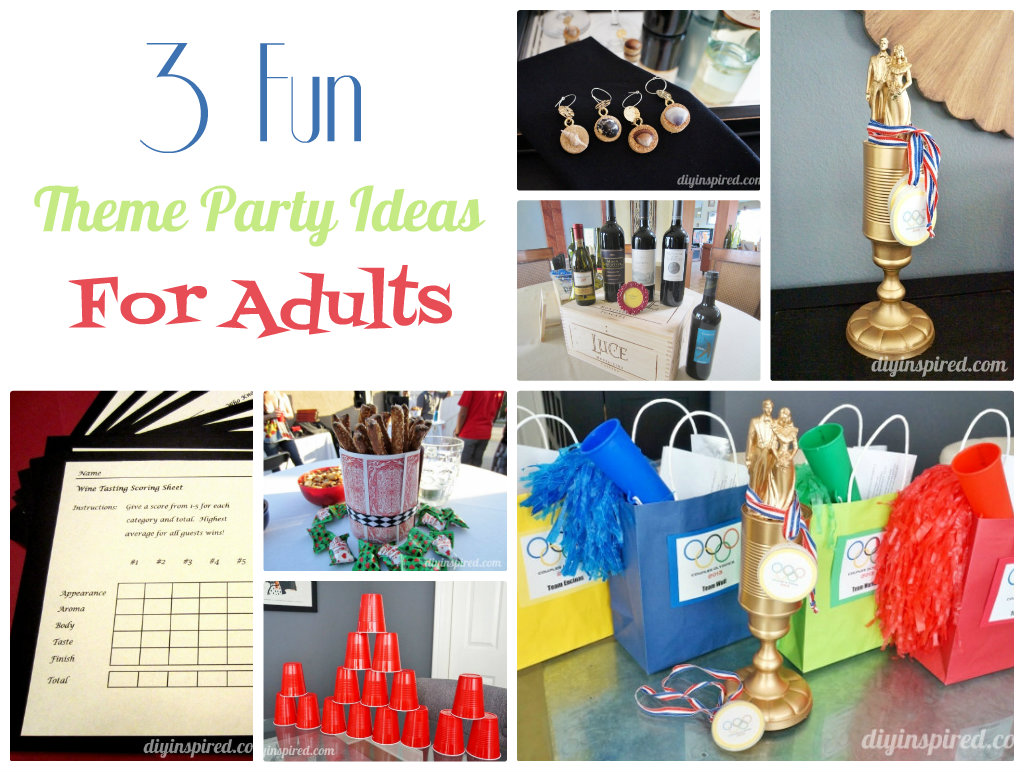 3 Fun Theme Party Ideas for Adults
I am so excited to be a guest contributor here at A Spectacled Owl! Did you know that Tara is one of my favorite people EVER??? Anyway, today I wanted to share a round up of three Fun Theme Party Ideas for Adults! We spend so much time focusing on our kids (as we should) but we have to have fun too! Am I right? Here we go!
The first party I did for one of my best friends. Her family and I threw here a wine tasting bridal shower. It was a hit! I made personalized wine charms and of course score cards for wine tasting. I upcycled used wine bottles with scrapbook paper and ribbon and mounted them on wine crates. We also had a decorate your own wine glass station so that the girls could get creative and take home their creations as a favor to remember the event. I also have a fun tutorial on how to make DIY wine charms out of wine corks, the perfect party favor for this type of event.
The next party was a poker party that another best friend threw for her husband. I helped her with the decorations and favors. We decorated the tables with playing cards and I also made centerpieces out of recycled food containers. I hot glued playing cards onto them and embellished them with ribbon. I found some round playing cards and made little drink umbrellas out of them too! For favors I made personalized poker chips by correcting the ones a company made that they miss-printed! Thank goodness for crafty friends, right?
Lastly and most recently we hosted our first annual Couples Olympics! Holy moly we had the BEST TIME and already can't wait for next year. I had everyone wear a team color and got them matching wigs, pompoms, head bands, and wrist bands. We had six "events" and I even made a trophy and medals for the winning couple. We had them sign and date the trophy which will be passed to the next winning couple next year.
Thanks so much for having me! To see all the tutorials, games, and decorations for each party please come visit me at DIY Inspired! I'm also on Facebook, Twitter, Pinterest, and Instagram too (where you can see all my shenanigans)! Thanks Tara!! Until next time!