My kids love playing board games & I'm happy about that because I grew up loving board games, too. When I find games that are also educational, it's a HUGE bonus for me!
I was lucky enough to receive some fun and educational board games from Super Duper Publications. Super Duper features a lot of great products for kids of all ages and also for kids that need help in special areas. My 5 1/2 year old son is in a special needs Kindergarten classroom and has been in speech therapy since he was 3 1/2. While looking through the Super Duper catalog, I noticed that there were lots of fun things for kids with articulation issues like my son, plus other things that we will be working on in the future like occupational therapy & social skills.
We were lucky enough to be able to review five games from Super Duper, plus a stocking stuffer. Here are the 5 things we reviewed and a little about them: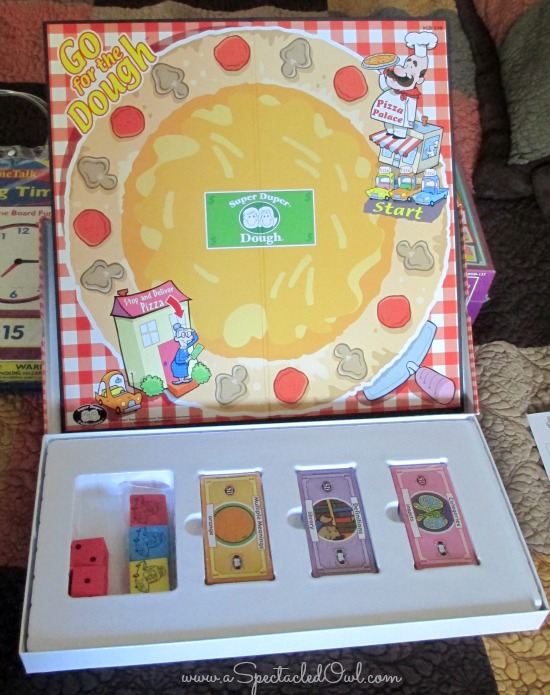 All of these great games have been well received in our home. My daughter, who is in 6th grade & loves writing and reading, has been having a lot of fun with the Story prediction cards. My 5 1/2 year old has LOVED the MagneTalk® Telling Time Game. He loves learning to tell time and has been playing this with his dad over the holiday break.
This coming Monday (December 2nd) is Cyber Monday! When you are shopping online, make sure to do some shopping at Super Duper Publications. Use coupon code DHSHFMWU to receive 15% off your purchase! This coupon code is good until December 20th.  Shipping is free on all orders of $20 or more for anywhere in the United States and Canada. Aside from their great website, you can also find Super Super on Facebook, Twitter, Pinterest & YouTube.