Sausage is more than just breakfast food. It imparts a unique and deliciously smoky, savory flavor to dishes that is unlike any other ingredient. Why not keep things interesting in the kitchen this month and try these 27 easy recipes with sausage?
These meals are tasty, comforting, and ideal for cool weather, so don your apron and experiment with one of these mouthwatering dishes.
If you're looking for a recipe made for serving a crowd, Shrimp Boil is perfect for you. Give your dish a southern twist with this recipe which includes boiled shrimp, potatoes, corn, smoked sausage, onions, and loads of herbs and spices. In just 30 minutes, this delicious one-pot meal is ready to go!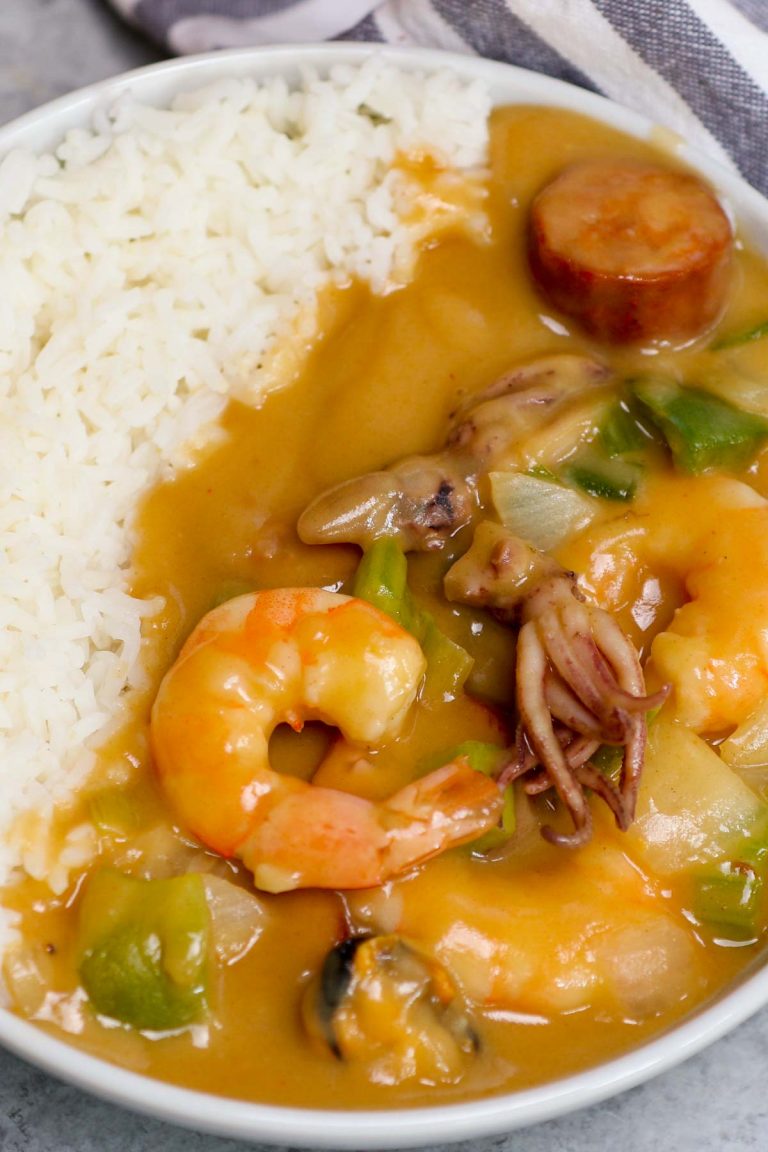 This authentic Louisiana seafood gumbo is hearty, comforting, and made with a flavorful roux, mixed seafood, sausage, and vegetables. If you take a trip to New Orleans, you're sure to find gumbo on the menu. Now, you can recreate this delicious gumbo recipe in the comfort of your own home.
Make sausage from scratch in no time, even if you're only a beginner chef. This summer sausage recipe is easy to make and can keep in the fridge for up to 3 weeks or in the freezer for 3 months.
Whether you toss them on the grill or bake them in the oven, these foil pouches are easy to prepare and delicious. Loaded with shrimp, andouille sausage, corn, and potatoes, this hearty, tasty meal is perfect for summer entertaining.
This Chinese leeks and sausage dish is ideal for busy weeknights. It's ready to eat in just 25 minutes.
Cooking Italian sausage sous vide-style makes them extra tender and supremely juicy. Short on time? No problem. This recipe is delicious and quick!
Do you love spicy Italian sausage? This quick and easy dish needs only a handful of ingredients you probably already have on hand. Serve with crunchy bread, and enjoy!
One-pan meals are great for busy weeknights. Toss sausage and veggies on a baking sheet with some seasoning and pop it into the oven. You'll love how simple it is to create this tasty dish.
This recipe is packed with protein. It includes tender shrimp, juicy chicken, and savory sausage mixed with seasoned rice and healthy vegetables. The Cajun spices bring out the flavors of this classic southern Jambalaya recipe.
If you like traditional English bangers and mash, you'll adore this recipe. Made with the tastiest onion gravy we've ever tried, this recipe is sure to please.
Summer is the perfect time to enjoy a hearty pasta salad. Tossed with vegetables, sausage, and a creamy sauce you can whip up in a flash, this side dish is easy to make and packed with flavor. Leftovers keep well, so you can meal prep with this recipe, too.
This dish is popular in countries like France, Italy, Germany, and more. Can't get away this summer? Give yourself a taste of Europe with this fresh sauerkraut recipe. Made with chunks of juicy sausage meat, this recipe is both filling and delicious.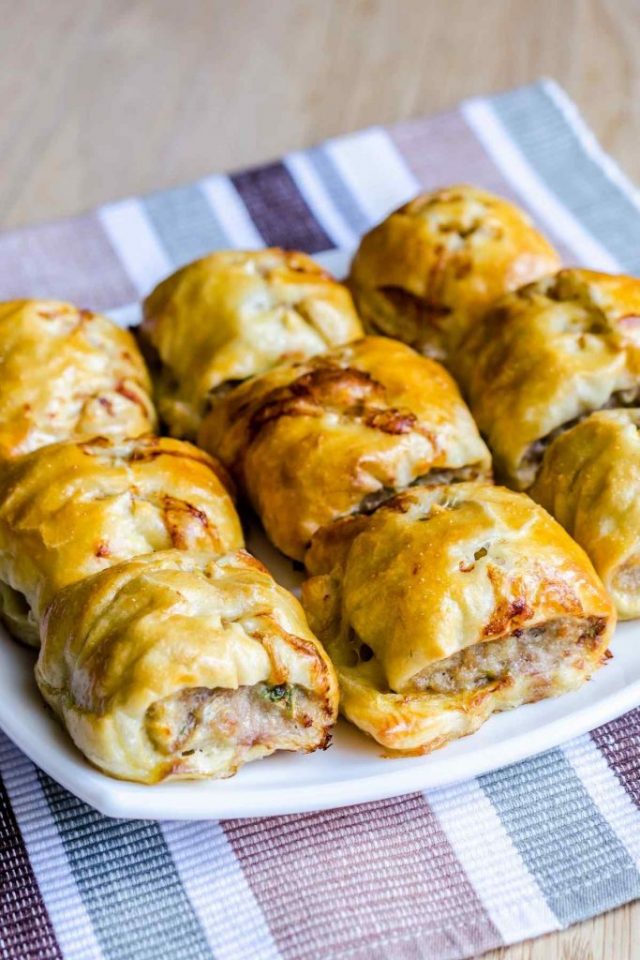 These simple sausage rolls are easy to make and perfect for entertaining. With loads of flavor rolled up into one bite-sized appetizer, these sausage rolls will make your next event a hit.
This classic Greek dish is known as "spetzofai." With sweet bell peppers and smoky sausage, this tasty dish is easy to make and delicious. Serve alongside some crusty bread and traditional feta cheese for a truly authentic meal.
With three different types of savory, smoky sausage topped with peppers and tossed on the grill, this recipe is the ultimate summer barbecue meal. For your family dinner or for entertaining, this will become your new go-to recipe.
Kielbasa and potatoes is a simple, hearty dish that is packed with flavor. With sweet peppers and a variety of seasonings, this recipe is sure to please the whole family.
This is no ordinary soup! It's a filling, tasty dish loaded with a combination of delicious flavors. Made with bits of sausage, crispy bacon pieces, and healthy kale, this recipe is irresistible.
This popular Spanish dish is bursting with so much flavor and taste that everyone is sure to love it. Short-grain rice seasoned with saffron and loaded with meat, seafood, and fresh veggies, this traditional dish is always a crowd-pleaser.
This recipe requires a handful of ingredients and only one pan. Sauté sausage, peppers, and onions for a quick and tasty meal that's ready in half an hour.
This recipe is a delicious taste of Italy. Made with perfectly al dente rigatoni, spicy Italian sausage, and covered in a delicious sauce made from San Marzano tomatoes, red wine, carrots, onions, and seasoning, this mouthwatering dish is easier to make than you may think.
Looking for the perfect make-ahead stuffing recipe? This is it. With bits of sausage, apples, fresh herbs, and spices, this stuffing is going to be the main attraction at your next holiday gathering.
This creamy pasta dish is loaded with sausage and bursting with flavor. It's a comfort meal that is sure to hit the spot and is quick to prepare.
If you're looking for a healthy meal option that doesn't disappoint, you've come to the right place. Tender, baked eggplant stuffed with savory sausage and covered in cheese, this healthy meal idea is about to become your new favorite.
Tired of the same old pizza toppings? Give your homemade pizza a flavorful twist with this spicy sausage and caramelized onions recipe. You may never do take-out again!
The ultimate comfort dish, this casserole is easy to prepare and always hits the spot. Combine tasty sausage with tender potatoes and a side of steamed veggies, and you have yourself a hearty meal in no time.
The only thing that can make mac and cheese any better is tasty, smoky sausage bits for added flavor. In just 30 minutes, this tasty dish is ready to eat.
This one-pan meal is flavorful and delicious, and easy to make during the week. With smoky sausage, healthy rice, and bell peppers, this casserole is tasty and easy to put together.
Easy Stir Fry Chinese Leeks and Sausage
This Chinese leeks and sausage dish is ideal for busy weeknights. It's ready to eat in just 25 minutes.
Ingredients
1

pound

Chinese leeks

1/2

onion

sliced

2

stalks celery

sliced

2

cups

sliced sausages

2

teaspoons

minced garlic

1

tablespoon

soy sauce

salt and pepper

to taste

1

teaspoon

cornstarch

2

tablespoons

water
Instructions
Wash and drain the Chinese leeks. Cut off the tops and remove any bruised outer dark green leaves. Slice each leek on the diagonal.

Heat a wok or a large pan. Fry the sausages until lightly browned, for about 5 minutes. Remove the sausage, leaving the rendered oil in the wok.

Add the garlic and sauté for about 30 seconds. Add the leeks, onions, celery, soy sauce, salt, and pepper. Stir fry for about 3 to 4 minutes.

Add 2 tablespoons of water if the mixture appears too dry.

Return the sausages to the pan. Stir well to combine all of the ingredients.

Mix the cornstarch with the 2 tablespoons of water and add to the wok. Stir fry for about a minute until the mixture has slightly thickened. Turn off the heat. Serve immediately.