Healthy dinner ideas that are quick AND easy to make? Sign us up!
From steak and tacos to pasta and salad, nothing is off limits with these tasty and satisfying meals. Check out our list of 15 easy healthy recipes for dinner the next time you run out of ideas. We guarantee you won't be sorry.
Veggies, mozzarella cheese, ricotta, Parmesan cheese and marinara sauce are all rolled up individually in lasagna pasta. Versatile and easier to prepare than traditional lasagna, you'll especially love how easily you can freeze these and reheat them!
Tender, juicy and melt-in-your-mouth delicious, marinated skirt steak is a must-try this summer! This recipe will provide you with a simple trick to get the best-tasting skirt steak every time! Plus, with the garlic and lime marinade, your steaks will be bursting with flavor.
Are you ready for a recipe that will change your whole dinner game? These turkey tacos will knock your regular recipe right out! This lightened-up version will have your whole family wanting more!
Creamy, satisfying, full of flavor and it's vegetarian? Okay, now I'm extra intrigued. Add in the fact it takes only 15 minutes to put together and you'll be sold as well. To top it off, this dish is full of antioxidants.
When you're tired of chicken, give this mouthwatering steak salad a try. It's high in protein, low in carbs and totally delicious.
This zesty Mexican-inspired ceviche features tender chunks of crab meat and fresh lemon juice. Enjoy as a side dish or atop toasted bread.
Get ready to enjoy tender and juicy Sirloin Steak packed full of delicious garlic butter flavors! It's pan-seared to a caramelized perfection and will probably be the most satisfying steak dinner you can easily prepare.
One of the most sought-after types of salmon, sockeye is not farmed; it's wild! The health benefits from eating this fish? Reduced inflammation and protection for the brain and nervous system. Plus, this dish is ready in just 10 minutes! You can't beat that!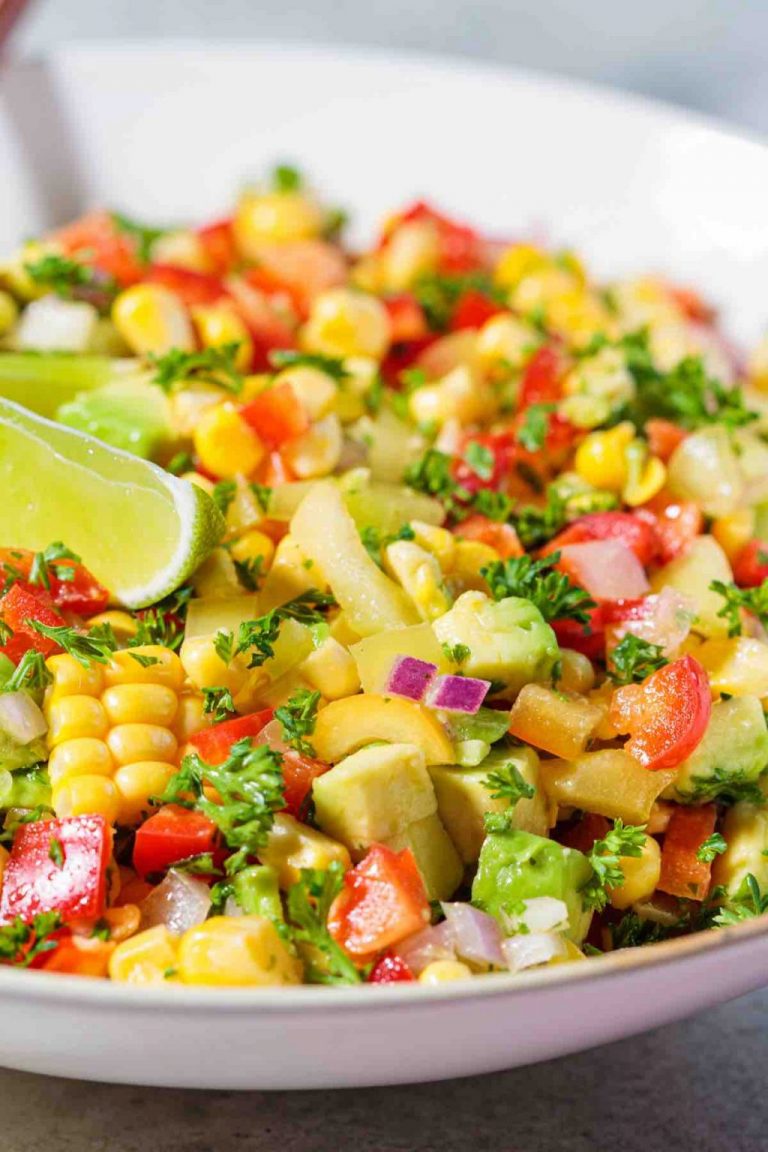 This healthy salad is smokey, spicy and tangy all wrapped up in one dish! A salad like no other, this recipe tastes just like Mexican corn on the cob! Top it with cotija cheese and guacamole, and pair it with some jicama fries – whatever you choose, you'll be happy you stopped here!
This BLT Pasta Salad is both refreshing and colorful, but also the perfect salad for summertime. It's probably the easiest pasta recipe you'll ever try and will be on your dinner table in just 15 minutes. Your family and friends will ask for it again and again!
These Blackened Shrimp Tacos are a delicious meal made with blackened shrimp, avocado, mango, purple cabbage, fresh lime and cilantro. With only 15 minutes of prep, you're sure to please everyone with this one. Good to the last bite!
A rainbow of flavor and healthiness! The key to this recipe is to sauté the cooked pasta in a sauce – leaving the pasta a little toasted.
Two words will sell you on this recipe – delicious and easy. This dish can be cooked on one skillet. Top with some parmesan cheese and basil vinaigrette, and you're good to go!
Cherries, avocado, juicy nectarines, chickpeas, cucumber, mint and sweet corn – this may be the perfect summer salad with all the flavors and colors in every bite!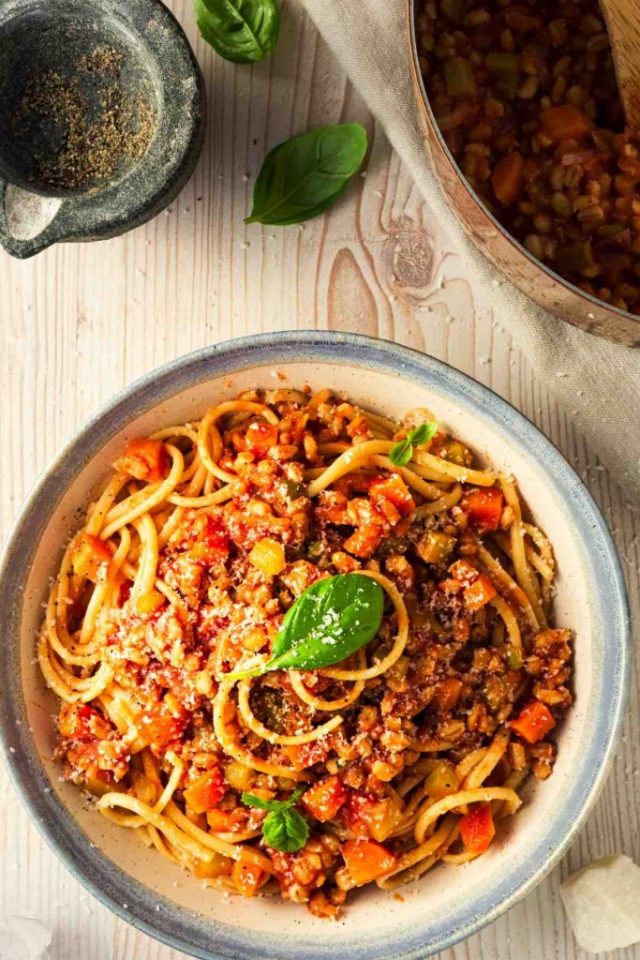 Spaghetti bolognese with a twist – a vegan one, that is! Quick, easy to make and oh-so-delicious! If you're really in the cooking mood, you can use this recipe to make your sauce from scratch.
Easy Healthy Dinner: Ground Turkey Tacos Recipe
Are you ready for a recipe that will change your whole dinner game? These turkey tacos will knock your regular recipe right out! This lightened-up version will have your whole family wanting more!
Ingredients
1

pound

ground turkey

2

teaspoons

olive oil

1/2

onion

chopped

3

cloves

garlic

minced

8

ounces

tomato sauce

1/4

cup

water

1

tablespoon

ground chili powder

1 ½

teaspoons

ground cumin

1

teaspoon

smoked paprika

1

teaspoon

dried oregano

salt and pepper

to taste

4

ounces

mild green chiles

tortillas

for serving

other favorite toppings
Instructions
Heat oil in a skillet over medium high heat.

Once hot, add in the turkey and onion. Continue to cook and break apart the turkey, until browned.

Once the meat has cooked, add in the garlic, tomato sauce, water, chili powder, cumin, smoked paprika, oregano, salt, and pepper.

Stir and lower the heat, allowing the meat and ingredients to simmer for about 10 minutes.

Spoon out a small portion of cooked turkey into tortillas, top with your favorite toppings and a squeeze of lime. Serve and enjoy!