We've got 16 chicken thigh dinner recipes to get you through the month! Each dish is tender, succulent and flavorful, and we guarantee the family will be back for seconds.
There is simply no substitute for chicken thigh meat. It melts in your mouth and is almost impossible to overcook. Read on to see our choice of chicken thigh dinner recipes you will love.
A warm bowl of chicken thigh soup is the ultimate comfort food. It's satisfying, healthy, and easy to make from scratch! With some easy ingredients, you can enjoy this delicious chicken thigh noodle soup for dinner tonight.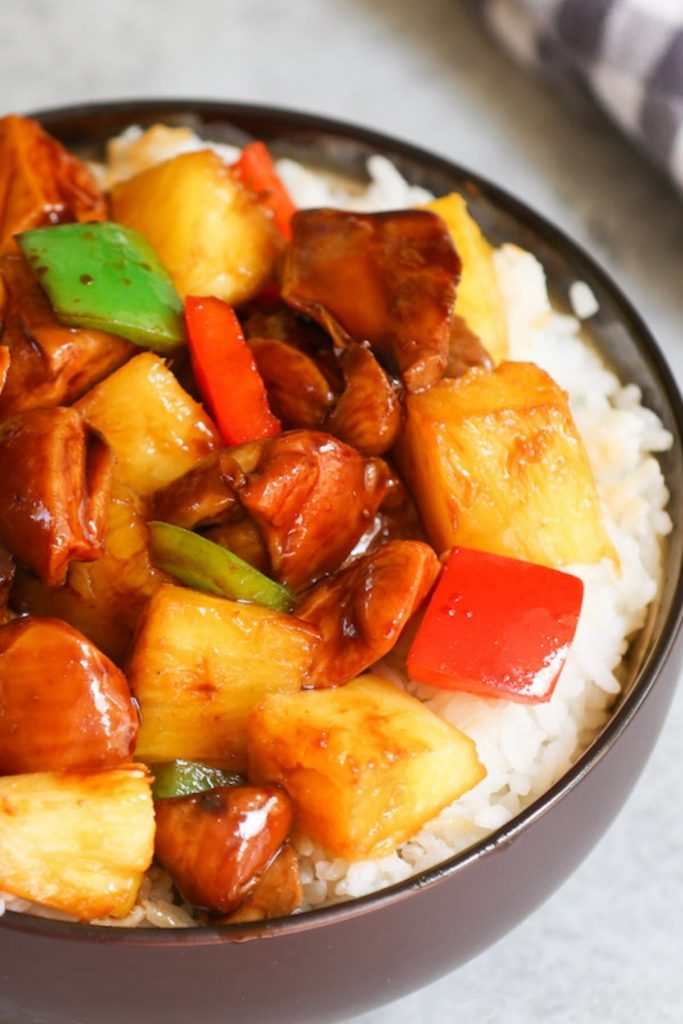 If you're craving sweet and sour chicken but don't want to eat out, this sweet Hawaiian crockpot chicken is the perfect recipe for you. It's easily made in the crockpot, freeing up the amount of time you need to spend in the kitchen. It's also easy to prepare, thanks to the boneless, skinless chicken thighs. We think your family will love the tropical pineapple flavor!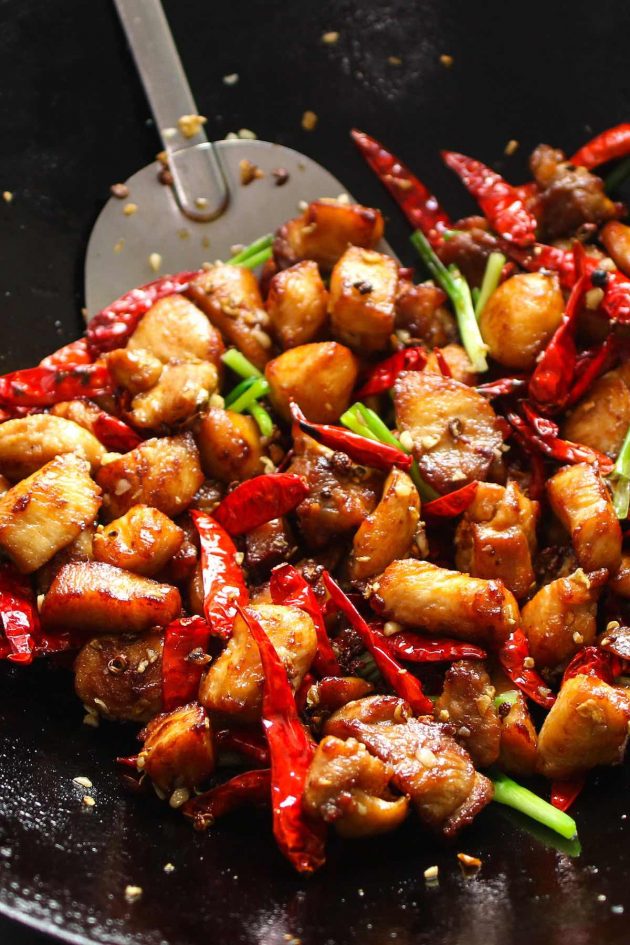 Szechuan chicken is a delicious Chinese dish with the perfect combination of spicy, salty and sweet flavors. This easy Szechuan-style chicken recipe tastes like your favorite Chinese takeout and is ready in less time. The best part is you can control the spiciness to make it mild or EXTRA HOT!
This instant pot honey garlic chicken is quick and easy comfort food that will make your mouth water! Everyone will love its sweet and savory honey garlic sauce and juicy chicken thighs where the meat falls off the bone. A perfect weeknight dinner idea made in Instapot.
Crispy honey garlic sous vide chicken thighs are super juicy, tender, and full of flavor. Sous vide method cooks these chicken legs at 165°F for 1 hour to the perfect doneness, and then a quick sear or grill produces the amazing crispy skin on the outside. With tips on how to cook from fresh or frozen.
Chicken scarpariello is a hearty Italian dish that's comforting and flavorful. It's a delicious combination of chicken thighs, Italian sausage, bell peppers and seasonings.
This crock pot teriyaki chicken takes less than 10 minutes to prepare and is incredibly delicious – tender and juicy chicken thighs are cooked in a mouthwatering sweet and savory teriyaki sauce.
These crockpot chicken thighs are the best you'll ever taste – super tender and succulent slow cooker chicken thighs with amazing flavor. Serve with veggies and potatoes or rice, then drizzle the thick and delicious gravy on top!
This sweet and sour chicken combines crispy chicken with chunks of onion, bell pepper and pineapple in a sticky homemade sauce. Serve it in rice bowls for a quick weeknight dinner. So much better than takeout!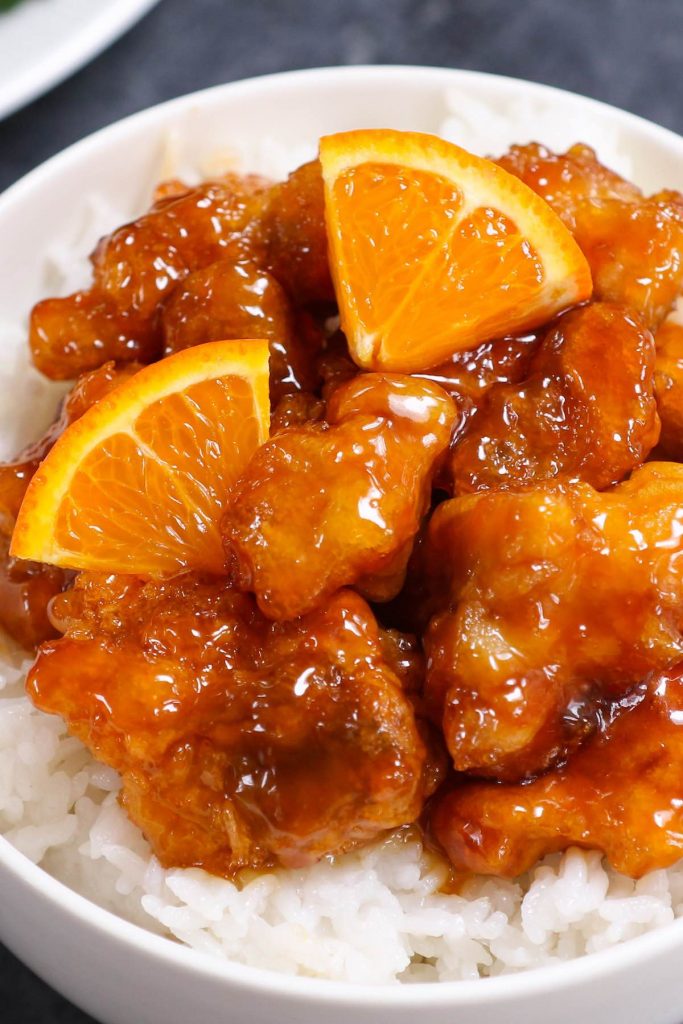 This Chinese orange chicken is made with crispy fried chicken coated in a sticky orange chicken sauce. Just like Panda Express but even better!
This easy and healthy crock pot chicken cacciatore is a tender and flavorful Italian chicken dinner recipe made in a slow cooker. Chicken thighs or chicken breasts are simmered in a rich and mouth-watering cacciatore sauce, absorbing all the delicious flavors!
This slow cooker honey garlic chicken features succulent chicken thighs and vegetables in a sticky honey garlic sauce. It's an easy crockpot chicken recipe that only needs 15 minutes of prep before the slow cooker goes to work.
Oven-baked chicken thighs are crispy on the outside with tender dark meat on the inside. With a few tips and some simple ingredients, you can easily make delicious chicken thighs for a simple one-pan dinner!
This lemon chicken is an easy and crispy Chinese chicken dish that's sweet and savory, balanced with a tangy flavor. It's a perfect weeknight meal as Chinese lemon chicken can be ready in under 30 minutes, so much better than takeout.
A perfect lemony, garlicky and savoury sauce is insanely delicious and irresistible. I make this with shrimp, salmon, pork chops, salad, chicken thighs and chicken breasts! It's so good and you will want to use it on everything.
This Bourbon Chicken has tender chunks of chicken coated in a sweet and sticky sauce. Common in Cajun-themed Chinese restaurants, you can easily make this dish at home in 20 minutes. Faster than takeout!
Easy Chicken Thigh Soup Recipe
A warm bowl of chicken thigh soup is the ultimate comfort food. It's satisfying, healthy, and easy to make from scratch! With some easy ingredients, you can enjoy this delicious chicken thigh noodle soup for dinner tonight.
Ingredients
1

pound

chicken thighs

2

tablespoons

olive oil

1

large onion

chopped

2

large carrots

chopped

2

stalks

celery

chopped

1

tablespoon

minced garlic

2

bay leaves

3

sprigs

thyme

8

cups

chicken stock

5

ounces

egg noodles

or your favorite pasta

salt and pepper

to taste

1/4

cup

chopped parsley
Instructions
Melt the butter in a large pot or Dutch oven over medium heat. Add the onions, carrots, and celery. Cook, stirring every few minutes for about 5 to 6 minutes until the vegetables begin to soften.

Stir in the garlic, bay leaves, and thyme. Stir constantly for about 1 minute.

Pour in the chicken stock and bring to a low simmer. Taste and adjust with salt and pepper if needed.

Add the chicken thighs ensuring that they're covered with the broth. Bring the soup back to a low simmer and partially cover the pot with a lid. Stir occasionally for about 20 minutes until the thighs are cooked.

If the broth seems low, add a bit more stock or water to the pot. Reduce the heat to medium-low.

Transfer the cooked chicken thighs to a plate. Stir the noodles into the soup and cook for about 6 to 10 minutes until done, depending on the type of noodles.

While the noodles cook, dice or shred the chicken. Place the chicken back into the pot and taste the soup again for seasoning, adding more salt and pepper if needed. Stir in the parsley and serve hot.