Campfires and comfort food go hand in hand. We'll take you through some of your likely favorites, but also some unique ideas – from breakfast, brunch, lunch dinner and desserts…here we go!
We've all heard of S'Mores but s'mores in a cone? Yes! Nachos and Pizza in a skillet over a campfire. Yep!! And cinnamon rolls in oranges. What?
Read ahead.
Super moist and melt-in-your-mouth, campfire orange cakes may become your new favorite desserts. Perfect for the campfire or grilling, it is the answer to making an outdoor dessert.
These campfire recipes just keep getting better, don't they?
From appetizers to dinner and now desserts!
And wait til you read and see the key here – they're cooked over the campfire in oranges. Yes, believe it!
Three ingredients is all you'll need!
Alright, now this is interesting. You've heard of Campfire S'Mores but we take it to a whole other level with S'Mores Campfire Cones!
Melted chocolate, marshmallows and graham crackers in an ice cream cone! Oh my!!
We'll even give you the option of cooking this delicious delight in the oven.
Full of juicy shrimp, sausage, coran and potatoes, these shrimp boil foil packets are an easy dinner option and fun to make for an outdoor gathering. With the perfect amount of cajun seasoning and fresh lemon, your guests will be eating them up in no time!
Who goes camping without making smores? They are practically a staple of any campfire gathering. The ooey gooey chocolate, melted with marshmallows between two crunchy graham crackers, is there really anything better? Plus, this recipe provides the indoor option for those nights it's too cold to be outdoors.
One of the best parts about camping is the food! You certainly can't find campfire food indoors at hotels! Plus, when they're easy like this, you'll certainly opt for camping! All it takes is some hot dogs, skewers, crescent rolls and aluminum foil.
Is it a sandwich or is it a pie? You can easily call it a pie sandwich! These campfire pies only require some bread, cinnamon filling, fruit filling, a sandwich iron and of course a campfire! In just 5 minutes you will have warm campfire pies to heat you up during those cold summer nights.
So delicious and easy to make, campfire potatoes are an absolute must-try this summer! You will definitely want to make sure you have aluminum foil. This will essentially be your pan in this recipe. All you have to do is put everything inside the foil and wrap it all up to cook!
An easy meal in one that is simple to clean up and takes just 5 ingredients. These BBQ chicken foil packets are made with seasoned chicken, frozen veggies and your favorite BBQ sauce. The tip here is to use heavy duty aluminum foil to avoid breakage.
Nachos hit the spot on any day of the week. Now imagine them in a skillet over a campfire!
All that cheesy and crunchy goodness!!
Keep them simple or add any ingredients you want.
And our recipe can be used over the grill or in the oven as well.
Just think, most of the time when you go camping the closest pizzeria is miles away and delivery is non-existent. We're bringing pizza to your campsite!
The key with this recipe is to cook the crust first. We'll get into all the details here.
Breakfast burritos that are good any time of the day! Eggs, cheese, sausage, fresh avocado and salsa, these will reheat well.
Not the spice level when making for youngsters, or anyone that doesn't like a little heat with their burritos.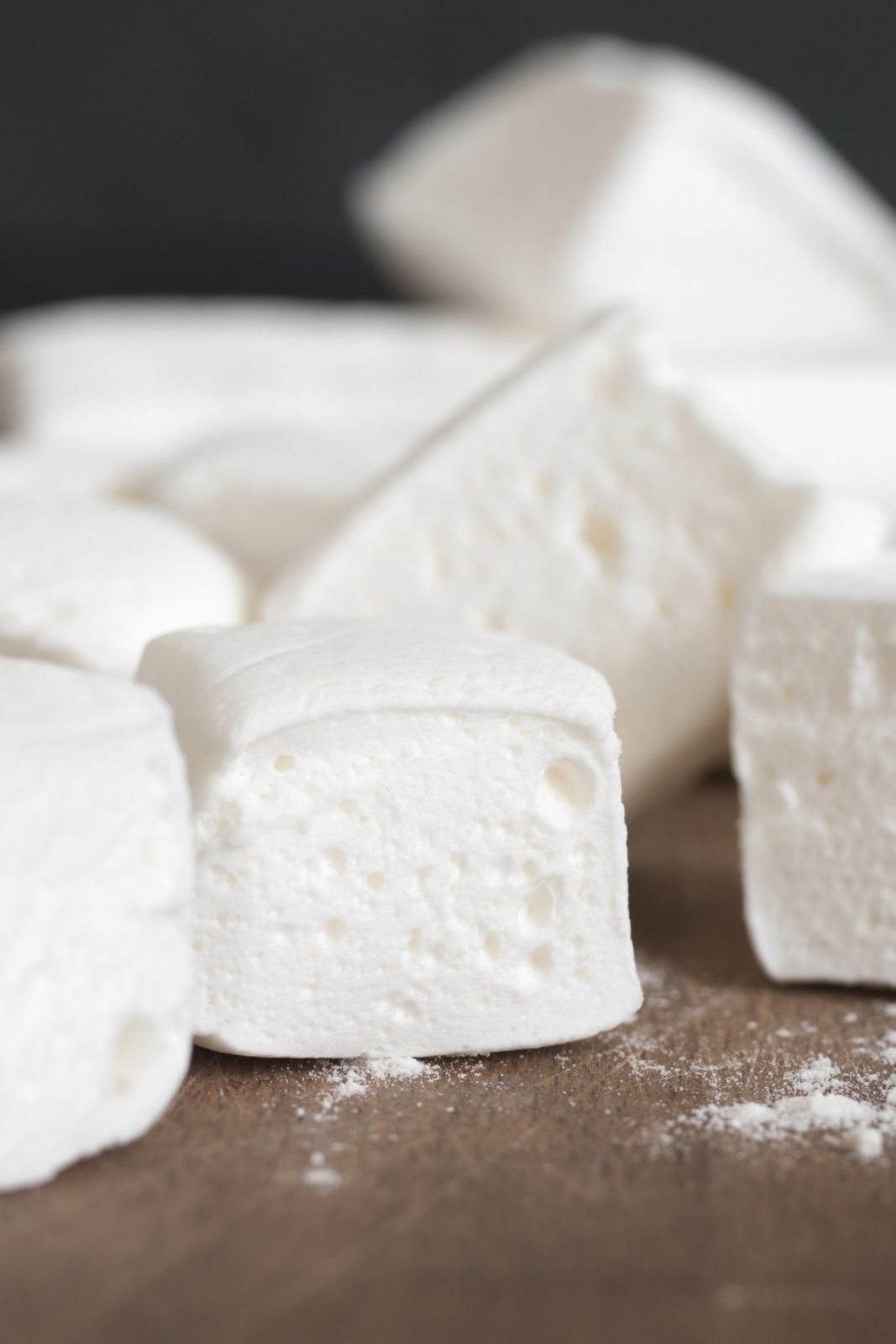 Homemade, organic, marshmallows. Are you intrigued yet? The biggest challenge will be to find organic corn syrup. If you can't, non-organic marshmallows will work as well. This recipe will serve six with leftovers!
Delicious and easy. Be honest, have you ever tried tuna salad on a croissant? Well you can now! Another added ingredient that I've never tried on a tuna salad sandwich is hot peppers. From the tuna and mayo to the toppings and the croissant, we'll take you all of it here!
Is there anything more nostalgic than P, B and J? From your grandparents, to your parents and down the line – it's something we've all heard about and tried. It's a can't fail, must bring on camping trips. The bread you use, peanut butter and jelly you spread, are all up to you!
Easy Campfire Meals: Camping Orange Cakes Recipe
Super moist and melt-in-your-mouth, campfire orange cakes may become your new favorite desserts. Perfect for the campfire or grilling, it is the answer to making an outdoor dessert.
Ingredients
15

ounce

white cake mix

Ingredients called for in cake mix

e.g. water, oil and eggs

6

large oranges

Whipped Cream optional

sprinkles

optional
Instructions
Preheat the oven to 350F degrees. Set aside a large baking sheet.

Slice off the top quarter of oranges. Remove the insides of oranges. Save the inside for orange juice.

In a medium bowl, prepare cake batter according to instructions on the box.

Add the cake batter in a zip-loc bag, and cut a corner off. Pipe batter into hollowed oranges until 2/3 full. Put back the top piece of each orange.

Wrap each orange in aluminum foil and place top-up in the pan. Bake for about 25 minutes.

Remove from the oven and unwrap aluminum foil. Allow to cool for 5-10 minutes. Using a sharp knife, slice under the tops and set aside.