For those busy households, using an Instant Pot can make any weeknight dinner a little easier – or for some, it can be a lifesaver! Not only do they make cooking quick and simple, but cleaning up is easier too!
If you're not sure where to start with using your Instant Pot, don't worry – We will walk you through 20 of the Best Beginner Instant Pot Recipes below.
Homemade soup in 30 minutes? Who wouldn't love that?! This easy instant pot recipe is great for beginners and loaded with flavorful chicken and vegetables! The secret here? It's in the homemade broth!
This Instant Pot Barbecue Pulled Pork is hands down the quickest and simplest way to make unforgettable barbecue pulled pork sandwiches. Skip the smoking or slow cooking methods and opt for the pressure cooker! Savory, full of flavor, and comes together in under 2 hours.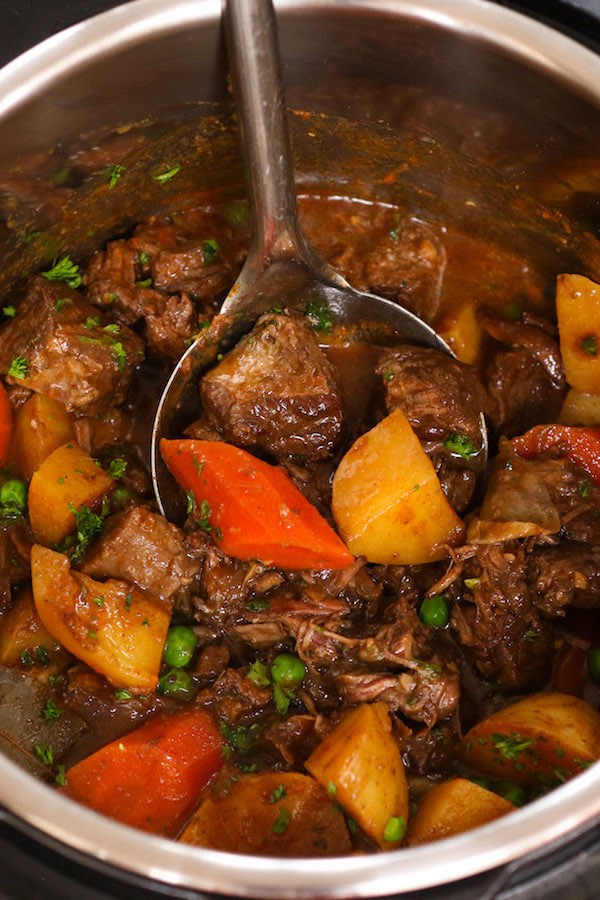 This will quickly become one of your new favorite recipes! Instant Pot Beef Stew is both tender and mouth-watering. Quicker to make than your usual beef stew, which makes it ideal for those busy nights.
A comforting dish that comes together easily! Instant Pot Mississippi Pot Roast is a meal that everyone in your family will love, even those picky eaters. The best part? The sauce it's cooked can be used as a gravy!
Instant Pot Shrimp has an incredible honey garlic sauce that is a must-try! Enjoy sweet and sticky shrimp that's ready in just 15 minutes! Serve it with some rice for one light and delicious weeknight dinner!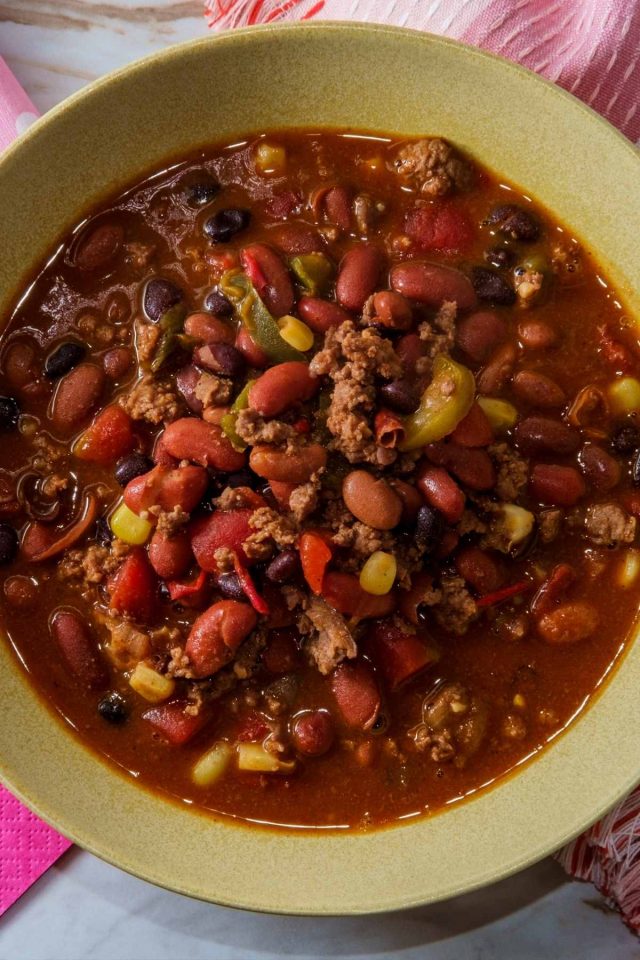 The cold and rainy nights long for this Instant Pot Chili! It's a blend of beef, beans, spices, and tomatoes with a ton of flavor. It's the easiest way to make chili and the best way to impress your guests.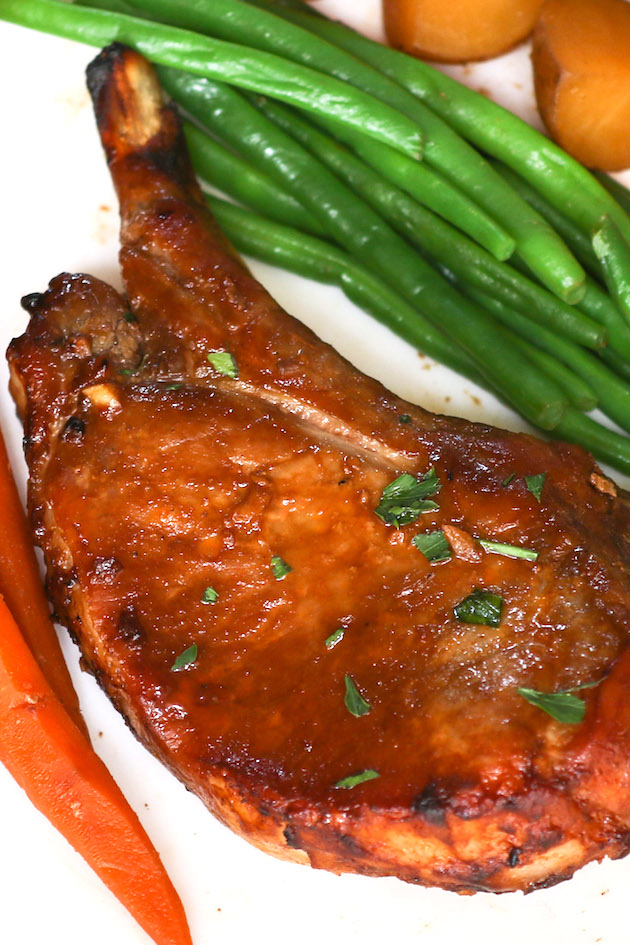 Instant Pot Pork Chops are juicy and full of flavor! You'll be able to make these and enjoy them in just under 30 minutes. Easily cook them fresh or frozen with an incredible honey garlic sauce.
Any problems you've had with cooking this dish before will all be solved here. This Pressure Cooker Corned Beef and Cabbage dish only takes 5 minutes of prep and about 5 minutes to devour! Enjoy!
Are you ready for your mouth to water? Then here's a recipe for you! Instant Pot Honey Garlic Chicken Thighs is perfect for those busy weeknights – plus, that meat will fall right off the bone!
Gone are the days of tough and rubbery chicken, and welcome the days of moist, juicy chicken! This recipe uses pineapple juice and seasoning to make one incredible dinner!
Here's one that requires few ingredients and little of your time! With just 5 minutes of prep, you will have chicken that is far from overcooked but full of flavor.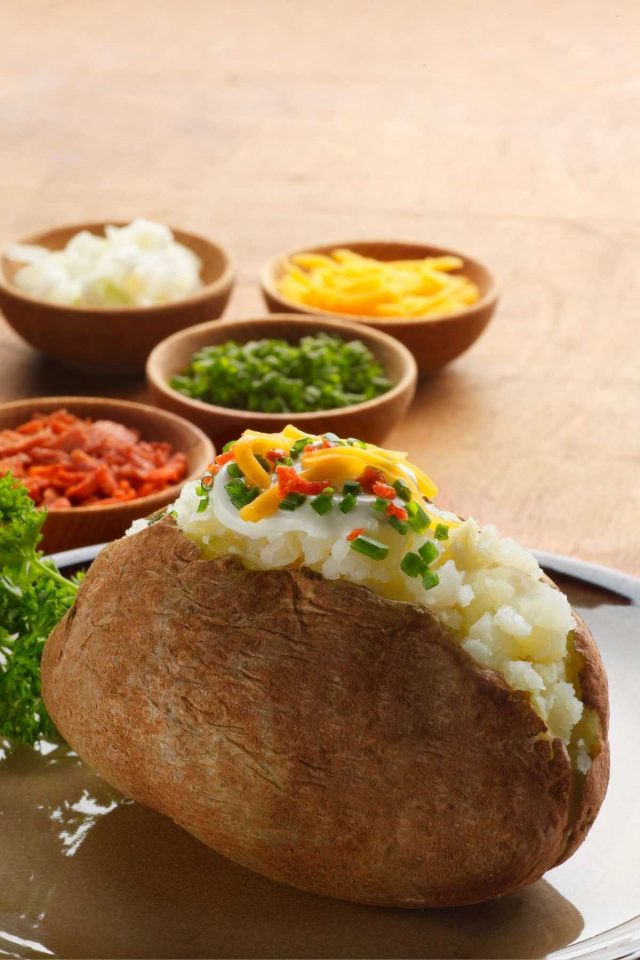 Yum!! That's all you'll be able to say after tasting these Pressure Cooker Baked Potatoes! With 1 minute of prep and 15 minutes of cook time, you may never go back to the oven again.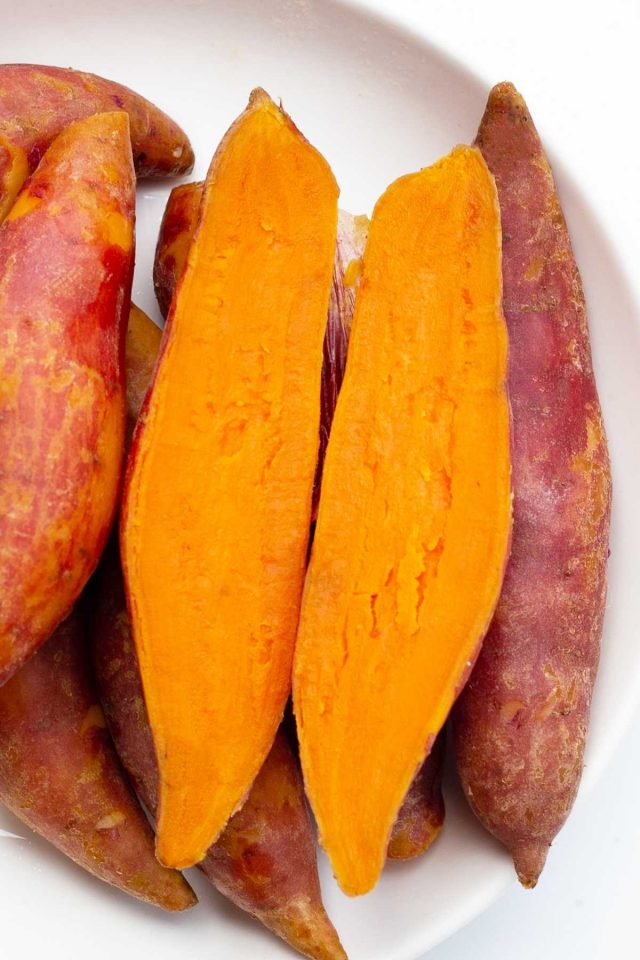 Silky smooth and ready to be buttered! These Instant Pot Sweet Potatoes are steamed to perfection. The hardest part about this recipe is waiting for the pressure release!
Did you know that you can cook rice in a pressure cooker? Well, now you know! Here you will learn how to make white rice, brown rice, or even fluffy rice. The tip here? Rinse the rice before cooking.
No soak, fast, easy, and fresh?! That's precisely what you'll get with this Pressure Cooker Beans recipe. Whether it's black beans, chickpeas, navy beans, or white beans – you'll be able to make them tender every time.
Mashed potatoes in a pressure cooker? Yes, it's a thing! This method doesn't require cooking right in the water. Instead, you will steam the potatoes here, making them light and fluffy every time.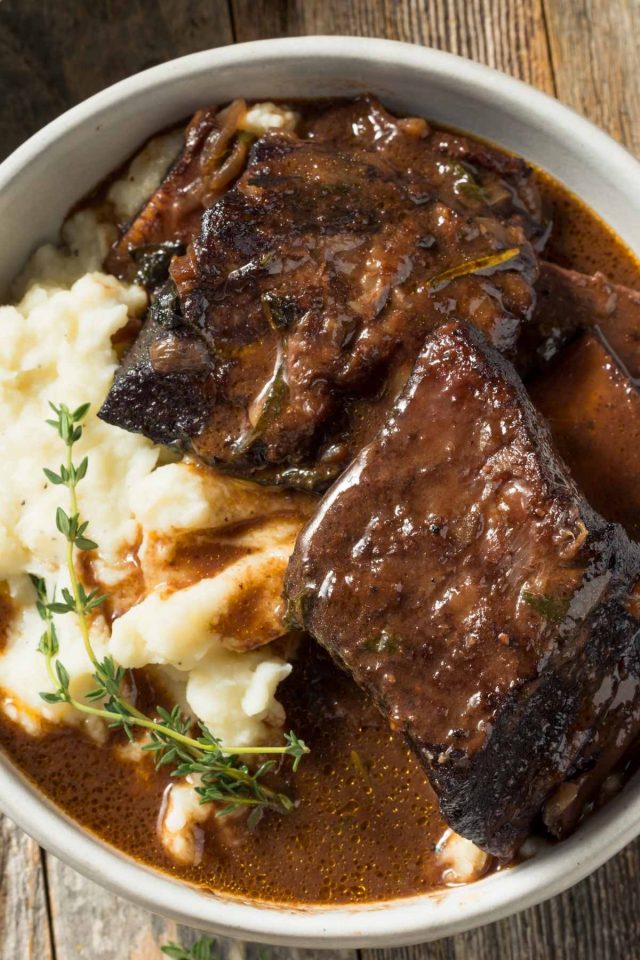 Beefy goodness, tender, and finger-licking good; that's exactly what these Pressure Cooker Short Ribs are! You'll be able to skip the long-simmering time and trade it in for mere minutes of pressure cooking. How great is that?
A brisket can take time to prep and even longer to cook; you can cut that time in half with this recipe. Simply sear the meat, add the seasoning and vegetables to make a whole meal. You'll even be able to enjoy some gravy with flavoring from the brisket.
Pressure Cooker Carnitas are nothing short of crispy, juicy and fall-apart tender! Made with a mixture of Mexican spices, pork shoulder, broth, and lime juice. Easy to make with this recipe walking you through step-by-step using easy-to-find ingredients.
Here's one for you – Hard Boiled Eggs in an Instant Pot! Using the 5-5-5 method, you're promised perfect hard-boiled eggs that are cooked to perfection every time.
Best Beginner Instant Pot Recipe Collection
This Instant Pot Barbecue Pulled Pork is hands down the quickest and simplest way to make unforgettable barbecue pulled pork sandwiches. Skip the smoking or slow cooking methods and opt for the pressure cooker! Savory, full of flavor, and comes together in under 2 hours.
Ingredients
3

lbs

pork shoulder

boneless or bone-in

1

tbsp

vegetable oil

1/2

large onion

sliced thin, or 2 tsp onion powder

3

cloves

garlic

minced or pressed, or 2 tsp garlic powder

1/2

cup

chicken broth

or water

1

cup

BBQ sauce

1

tbsp

paprika

or smoked paprika

salt and pepper to taste
Serving – optional
12

hamburger buns

cole slaw

pickles
Instructions
Turn the Instant Pot on to Sauté. Wait a moment until hot and add the oil and pork.

Brown the pork for 4-5 minutes, turning from time to time.

Add the onion and garlic and sauté one minute more.

Add the broth, BBQ sauce and paprika. Turn off the Instant Pot.

Cover and lock the lid. Turn the setting to Pressure Cook with a timer of 75 minutes.

When the time is up, let the Instant Pot do a natural release of pressure.

When finished, open the lid and press Sauté.

Let the juices simmer for 15 minutes until reduced slightly.

Shred with two forks or meat shredding claws. Season with salt and pepper to taste.

Serve with optional hamburger buns, coleslaw and pickles. Enjoy!
Notes
You can also substitute pork tenderloin for pork shoulder, although it may be less flavorful.
If you are using a different size piece of pork, you can adjust the other ingredient amounts proportionately.
A 6-quart Instant Pot is ideal, but any 4-8 quart pressure cooker will work too.
If you wish to separate out some of the fat after cooking, you can skim with a spoon or pour the liquid into a fat separator.