An air fryer is easily one of the most useful appliances in any kitchen. Take the stress out of dinner tonight by choosing one of our 29 best air fryer dinner recipes. Simply toss in your ingredients and watch how they come out perfectly every time.
Whether it's chicken wings, Brussels sprouts, fries, or eggs, the air fryer always ensures your dish is crispy, juicy and wonderfully tender.
Homemade tortilla chips beat store-bought every time. Crunchy and salty, these easy chips are the perfect scooper for your favorite dip.
Frozen burritos have never tasted so good! This super easy recipe makes store-bought burritos taste fresh every time. They're crispy on the outside but soft and flavorful on the inside. What more could you want?
Asparagus is a seriously underrated vegetable! This delicious side only needs 4 ingredients and 6 minutes to cook. Plus, this recipe is vegan and keto-friendly!
These pizza rolls are a crowd pleaser! Filled with pepperoni and mozzarella, these crispy, savoury rolls are a great way to spice up pizza night. With only 5 ingredients, they're super easy to make and will last up to 5 days in the fridge.
Corn dogs made healthy! These hand-dipped dogs are covered in cornmeal and panko breadcrumbs for an irresistible crunch. TIP: For easy breading, put your batter in a tall drinking glass and dip your hot dogs in the glass until they're fully covered.
If you've never made fresh chips at home, now's a perfect time! These potato chips are so easy to make and will stay fresh for up to 10 days. The best part? This recipe will teach you 3 seasoning blends you can use to spice up your ordinary spuds.
These buffalo cauliflower bites are delicious and healthy! Coated in spicy buffalo sauce, this dish is the vegan edition of classic pub wings. TIP: They'll become softer as they cool down, so we recommend serving them fresh out of the oven, so they keep their crunch.
No breading is needed for crispy, tender eggplant bites! Tossed in garlic, salt and pepper, these simple eggplant chunks are delicious and easy to make. Plus, this dish is super healthy and packed with nutrients and fiber.
Crispy wings every time! These juicy wings are tossed in spices and popped into the air fryer to cook for 18 minutes. You can eat them as is, or serve them with your favorite dipping sauce.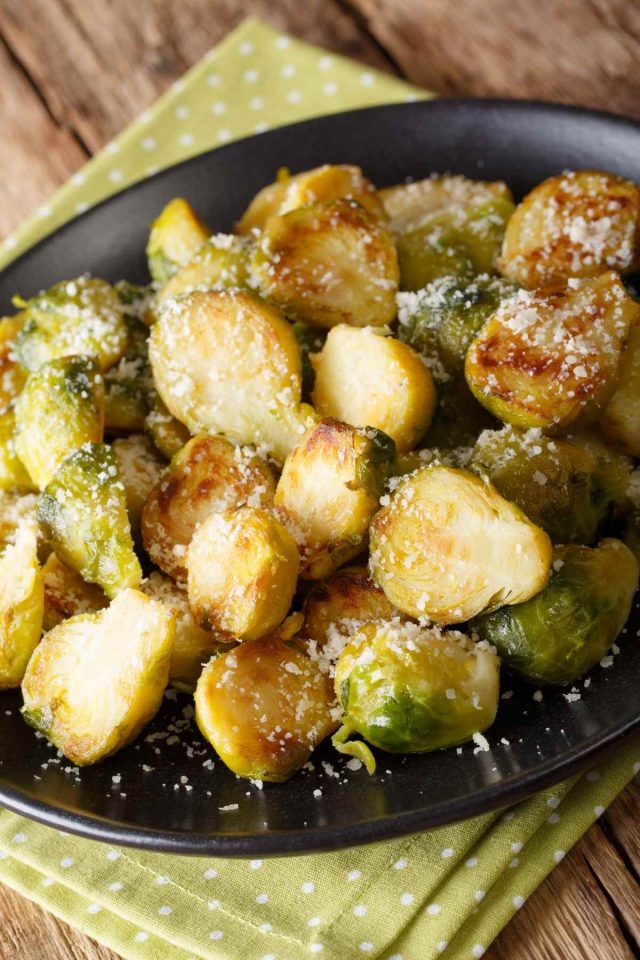 Air fryers are the best way to get crispy, roasted Brussels sprouts. Here you'll learn 6 tasty ways to dress up your cooked sprouts with honey, cheese or balsamic vinegar. If you're not already, this recipe will make you fall in love with Brussels sprouts!
Crispy tofu is the best tofu! This dish is marinated in soy sauce, sesame oil and garlic before cooking for a subtle but delicious flavor. TIP: Reheat any leftover tofu in the air fryer for a few minutes, so it keeps its crispy texture!
This tender, flaky salmon is a no-brainer! Coated with oil and spices, this salmon is crispy and sure to please. Plus, it's low-carb, low-calorie and ready in just 10 minutes!
This recipe will give you sweet, crispy corn every time. Coated with seasonings of your choice and roasted to perfection, this corn on the cob is sure to please!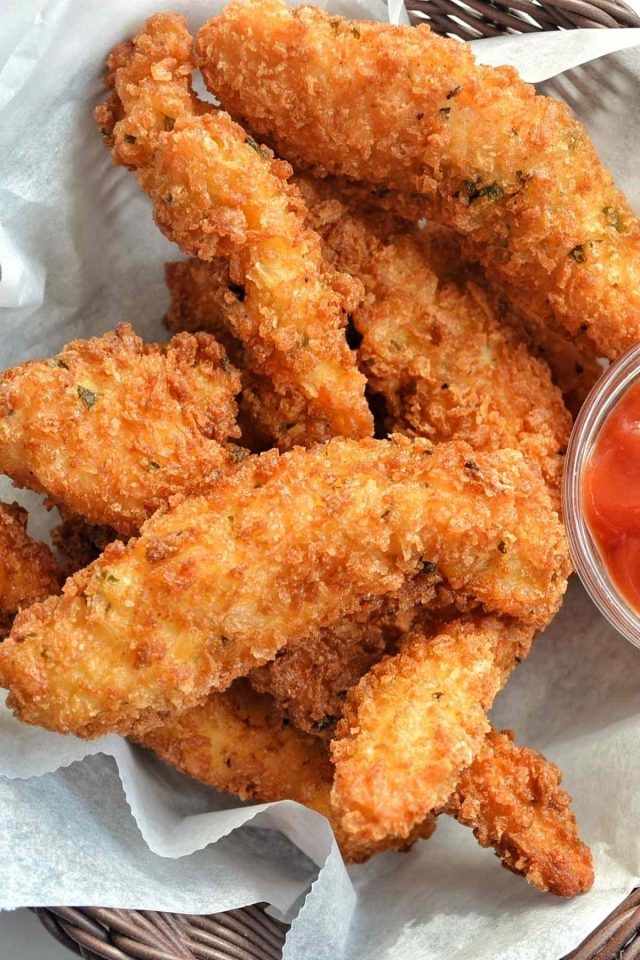 Why eat frozen when you can have fresh? These tasty tenders are juicy, crispy and only take 20 minutes. Plus, this recipe will teach you how to make your own Chick-Fil-A sauce at home!
Roasted broccoli in just 10 minutes! These florets are tossed with spices and popped into the air fryer for easy cooking. When they're done, the stalks will stay tender while the florets will become nice and crispy on top! TIP: Putting a tablespoon of water at the bottom of your air fryer will keep them tender and prevent burning!
Air fryers are perfect for making these juicy and crispy chops! With only 10 minutes of prep time, these seasoned pork chops make dinner easy. With this recipe, you'll never have dry pork chops again!
This meatloaf stays tender and juicy on the inside, but gets nice and crunchy on the outside! This recipe uses ground beef, onions, spices and condiments to make a delicious dinner you'll want to make again and again.
Like potato chips, but healthier! These zucchini slices are seasoned with salt and garlic powder for a simple but delicious snack. TIP: This recipe recommends cutting the zucchini with a mandolin into thin, even slices.
This crunchy fried okra is bite-sized bliss! It's a healthy dish that will satisfy your crispy cravings and fuel your body for whatever comes your way. They work great as a side, an appetizer or on top of a salad.
Crunchy, gooey, savoury mozza sticks are coming your way! Coated with breadcrumbs and Italian seasoning, these sticks are restaurant quality. You can serve them with marina, ranch, or any sauce of your liking!
The perfect way to get crispy bacon every time! This easy bacon doesn't need extra ingredients and is ready in only 10 minutes. Say goodbye to hot, messy grease splattering on you and your stovetop!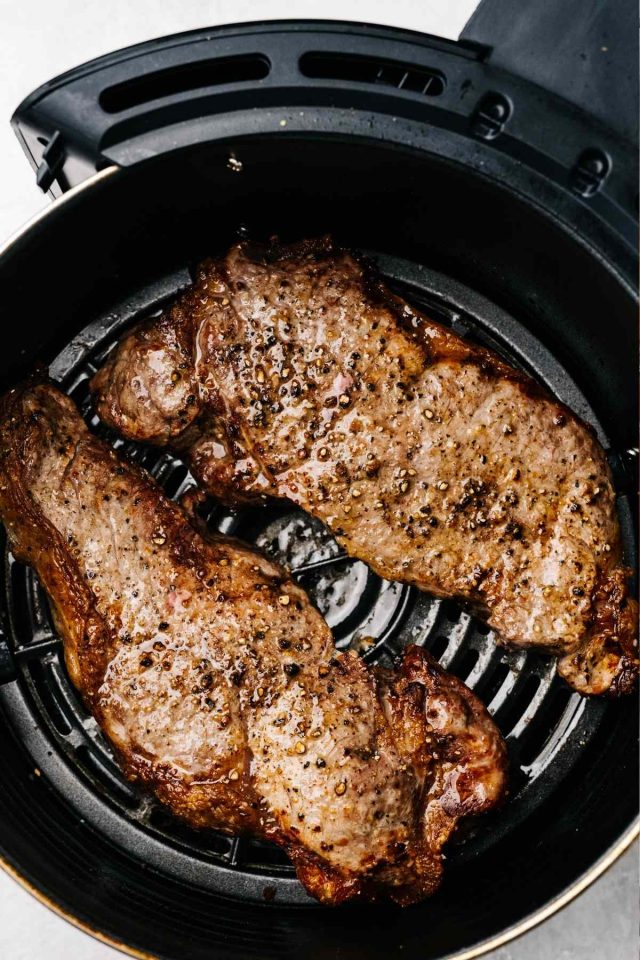 Here's another recipe that saves you from cleaning up a mess! These juicy steaks are coated in butter and cooked to tender perfection. TIP: For extra flavor and tenderness, season the steaks with salt and pepper and let them marinate in the fridge for a few days!
These easy shrimps are simple but delicious! Covered in chili-lime seasoning, they're perfect for shrimp tacos or salad and veggies. Plus, this dish is keto-friendly!
Healthy egg rolls? Yes, please! These savoury egg rolls are filled with pork, spices, soy sauce and sesame oil for an authentic Chinese taste. You can serve these with your favorite sauce as an appetizer or a side.
No barbeque? No worries! These simple but juicy burgers are perfectly cooked in just 8 minutes. Toast your bun and add your favorite toppings for a delicious burger at home.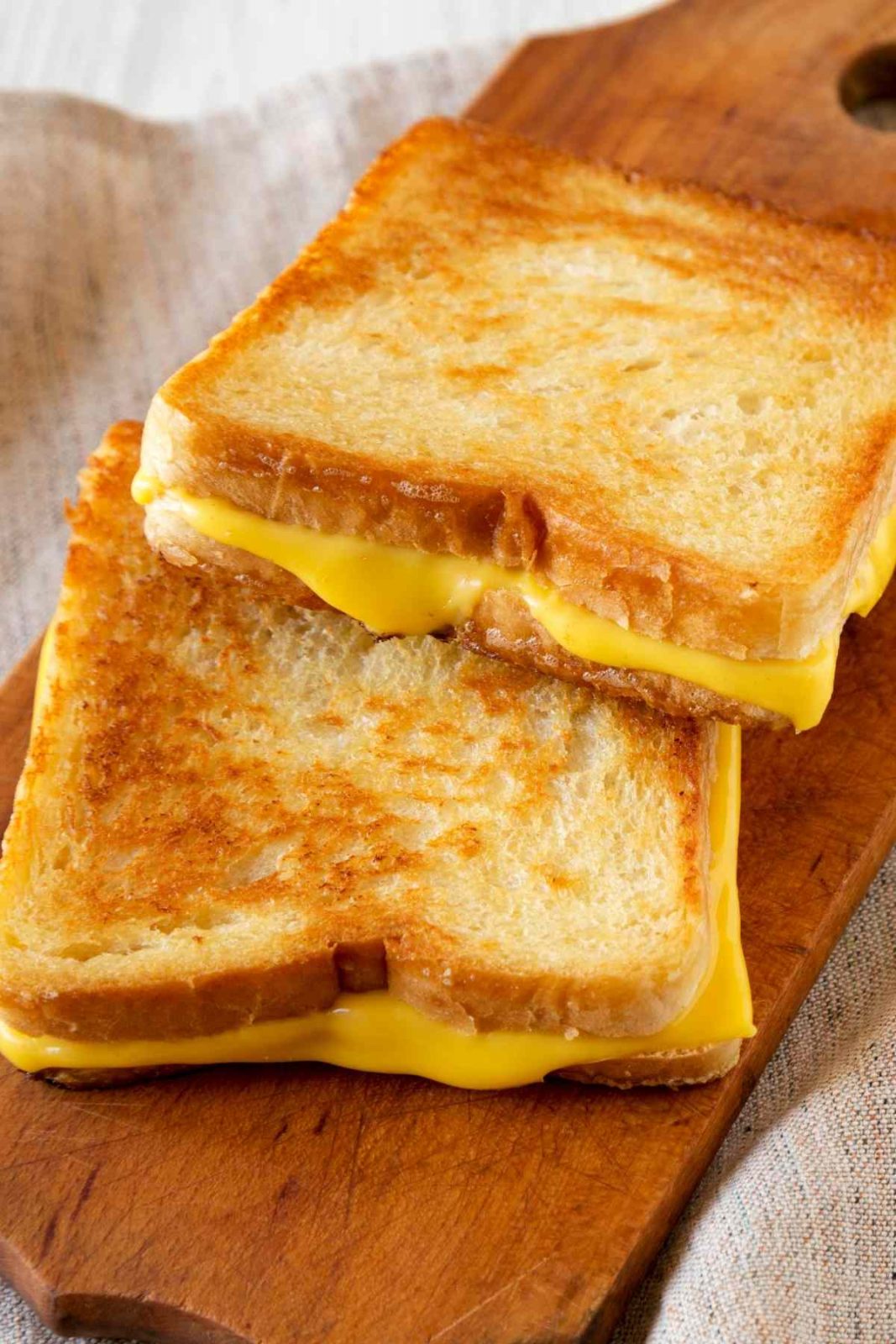 Just like classic grilled cheese, but better! This easy sandwich only needs 3 ingredients and is ready to eat in 20 minutes. TIP: This recipe recommends using country-style bread.
Air fryers are the perfect way to make crunchy, mess-free onion rings! Battered in breadcrumbs and spices, these rings are the perfect side to your next meal. Plus, this recipe will teach you which onions to use for crispy rings every time.
Air fryer meatballs are crispy and juicy! They're perfect with spaghetti, in sandwiches or on their own. TIP: You can swap out ground pork or beef for ground turkey!
This healthy recipe is easy to make and even easier to eat! These tilapia filets are brushed with herbs and spices before they're popped into the fryer for 10 minutes. With this recipe, you'll have flaky and delicious tilapia every time.
Best Air Fryer Dinner: Air Fryer Pizza Rolls Recipe
These pizza rolls are a crowd pleaser! Filled with pepperoni and mozzarella, these crispy, savoury rolls are a great way to spice up pizza night. With only 5 ingredients, they're super easy to make and will last up to 5 days in the fridge.
Ingredients
1

pound

pizza dough

or 1 can refrigerated pizza dough

2

teaspoons

olive oil

1/2

cup

pizza sauce

plus more for dipping

1

cup

mozzarella cheese

2/3

cup

pepperoni
Toppings:
parmesan cheese

chopped parsley

for garnish
Instructions
Roll the dough out into a 10×14 inch rectangle. (You can use the homemade or store-bought dough for this recipe)

Brush the surface with olive oil.

Spread pizza sauce evenly over the dough. (Leave about a 1-inch gap around the edges).

Top with pepperoni and mozzarella.

Roll the dough into a tight log starting with the long end.

Place the log seam-side facing down and cut it into 1-inch slices. (You can place the log onto a baking sheet in the refrigerator to chill for about 20 minutes. This will make slicing much easier, and it's an optional step.)

Place the pizza rolls into the basket and arrange them about 1/2 inch apart. (you'll need to cook in batches if necessary.)

Set the temperature to 375ºF and set the time to 8 minutes.

After 8 minutes, check every 1 minute until the cheese has melted and the dough is cooked through.
Notes
Brushing the dough with oil will help prevent your rolls from getting soggy.
Make sure you roll your dough very tightly so that they won't fall apart when you slice them into smaller pieces.
Avoid overcrowding the basket, and cook in batches if needed.