When you first start out blogging, it's hard to know where to go or how to go about doing sponsored posts. There really are a lot of Media Companies and Networks for Bloggers out there that will help you take out the guess work of having to contact a company directly and set everything up for a sponsored post. It doesn't matter whether you're a blogger that is just starting out, a blogger that has just decided to start monetizing your blog or a blogger that's been doing it a while but wants to earn some more money blogging, you can work hard and find some great opportunities out there.
What's great about these companies that they will tell you up front what your payment will be, when you post is due and a brief overview of what's expected all before you even apply. I know that a lot of people get discouraged because a company never chooses them for an opportunity and I can completely understand the frustration. But, don't stop apply to those places if you find an opportunity that speaks to you & is a great fit for your blog. There are three places on this list that didn't choose me for anything for probably a good solid year. But, I didn't give up or complain. I just started looking at the blogs that they DID choose to see what I could do to better myself and my blog.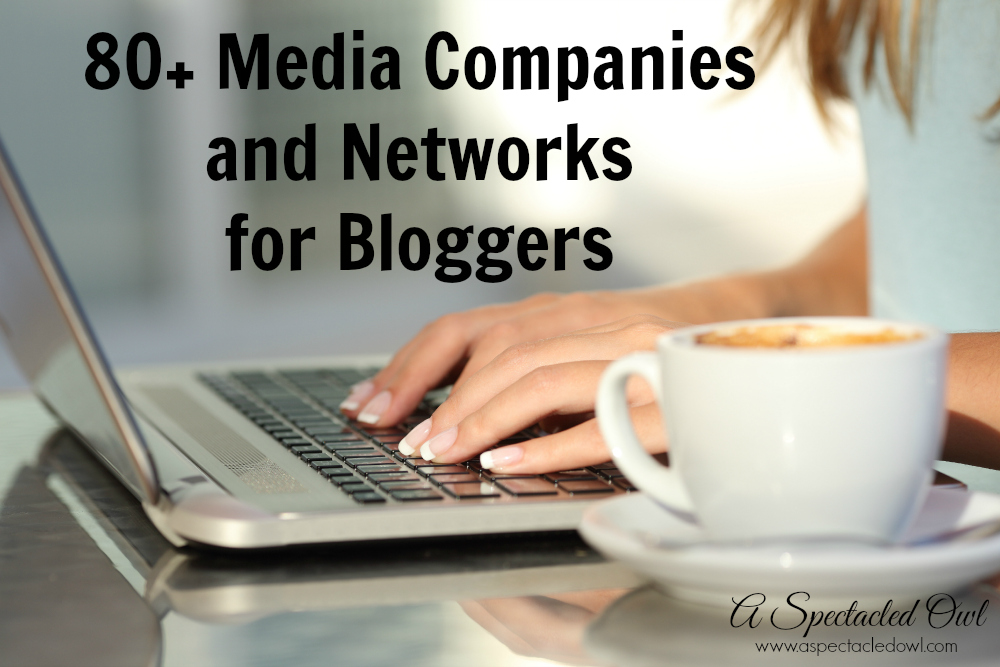 Also, when a place asks you how you're going to incorporate the product into a post, try to be as detailed as possible. If it's a food product, don't just say you're going to make a recipe. Even if you don't have an exact recipe in mind, describe how you're going to make it into an authentic post (Using the product for an impromptu date night IN with your husband, using the craft item in a new and exciting way, maybe something that no one else might think of). They want to see how creative you are and want to know that you will work hard and make it into a story, not just a "sponsored post".
So, here is a list of places that work with bloggers like us. Some are geared more towards a certain niche and some have affiliate programs where you can make a little money by sharing your referral link with other bloggers (I do have a few affiliate links in this post for those type of places). I hope that this list helps out some of you bloggers and I hope that if I have missed any, you will leave them down in the comment section so I can add them to the list!
On a side note, if you already have a blog or are thinking about starting one, check out SiteGround for all your hosting needs. It's who I use & who I recommend. I switched over to them from a company that was awful and the difference was amazing! If you have any questions about their services, leave me a comment & I'll answer it for you!
Sometimes there were be less than 80 links here & sometimes more. I am always going through and making sure all the links are still current. If I hear of another network, I'll add it. On the other hand, if I hear that a network isn't paying bloggers or are difficult to work with, I will delete them from this list until I hear otherwise!
Did I miss any? If so, leave me a message in the comments below so I can add it to the list! Come back tomorrow to find out my favorite companies to work for and a few tips I have learned along the way!