School is out for the summer and your kids are home begging you for something to do. These free summer activities for tweens are great choices for your family this summer. Staying busy on a limited budget is important during the school breaks, and thankfully summertime makes that much easier to manage.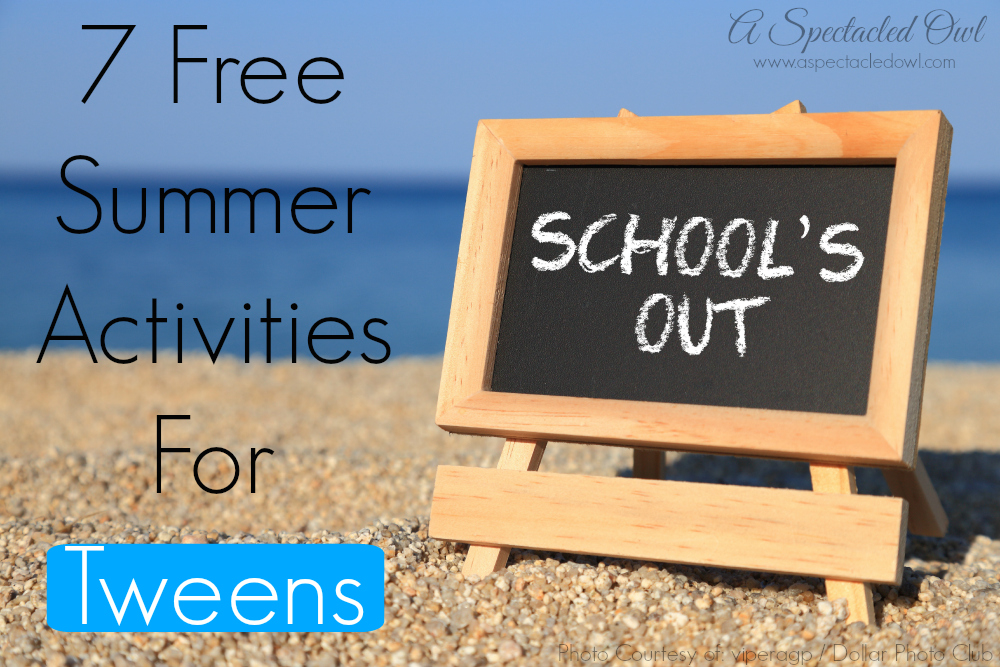 Go bowling. Kids Bowl Free (kidsbowlfree.com) offers a free game or two per child every day throughout the summer at participating bowling alleys. This is a great way to keep kids busy, while keeping your budget intact. Many bowling alleys that are a part of this program will also offer discounted rental for parents, as well as great deals on concessions while at the alley with your kids.
Free summer movies at theaters. Many nationwide chains offer free or discounted ($1) movies throughout the summer. Check with your local theaters to find out the dates and movies offered for free. Regal, AMC, Cinemark and more all have these special events from June-August every year.
Camp in the backyard. Let your kids go camping on their own – in their backyard. They can easily put tents up, build a small bonfire (with supervision), go hiking and explore or tell ghost stories. Camping in the backyard is a great free summer activity for tweens.
Participate in library activities. Libraries have tons of great free summer programs for all ages. Tweens can enjoy some time reading, making crafts, going to movie screenings or even participating in video game competitions. Check with your local library for a full schedule and enjoy the free summer activities offered there.
Learn a new language. Download free smart phone apps or check out a book in the library to learn the basic conversational words of Spanish, French or other languages. Summer is a great time to practice, read and study for this. Tweens can then go to school and impress their teachers and fellow students with their knowledge before class time begins.
Learn how to knit or crochet. Crocheting has become a fun hot trend again and it is a great free summer activities for tweens. Yarn can be picked up inexpensively, and free YouTube or online tutorial abound. Dust off the knitting needles or crochet hooks and let your tween make a scarf, hat, gloves or even a fun pair of socks to start the school year off right.
Go swimming or play in the sprinklers. A community pool, lake or even beach oceanside are all often free for tweens and their parents to use to cool off in the summer months. If no pool is available, use your garden hose to create a fun sprinkler system that will have everyone cooled off, happy and having fun.
This summer these free activities for tweens are going to make the days zoom by while keeping your budget intact. No longer will you be shelling out hundreds of dollars each month to keep your children entertained.  Encourage them to seek out fun new things to do like reading, learning a new craft or simply spending time with their family.